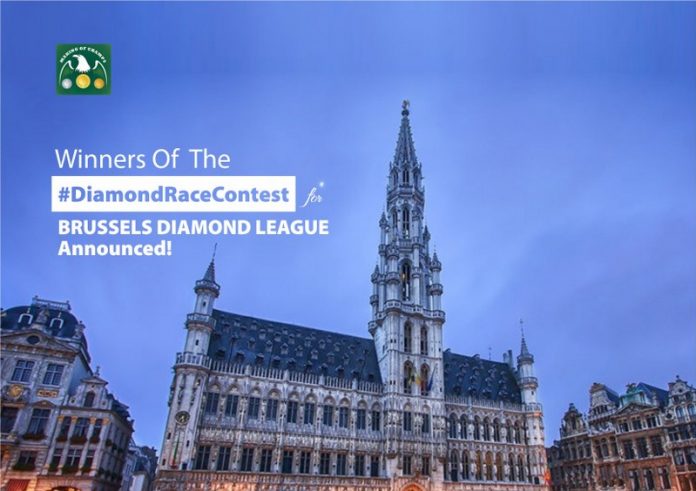 After 14 thrilling legs of the 2018 Fantasy Race Contest which culminated in Zurich and Brussels, winners have emerged in the MoC 2018 League.
Christian Okafor, who has been a mainstay throughout the season once again exacted his dominance by claiming top prize for both legs after garnering 172 points.
Surprisingly, one new player (Alum Arukwe's Team) got into the top three for the first time after accumulating 155 points in both legs of the contest.
In third place was Dennis Ogbonna, who after missing out on a top 3 spot in Birmingham, clawed his way back to reckoning by churning in 153 points.
In the overall standings for 2018, Team Royal nuts which is owned by Janino Livramento came tops with a total of 2144 points, while WeRun Team placed 2nd after raking in 2134 points.
Peter Ibironke's quest to place 3rd ahead of Christian Okafor hit a brick wall, as it was the latter, who after coming tops in Zurich and Brussels, clinched the 3rd position.
Concerning MoC staff, it was Christopher Maduewesi (Trailblazers) who blazed the trail as the top scoring player with 2052 points, taking the crown from MoC CEO, Bambo Akani.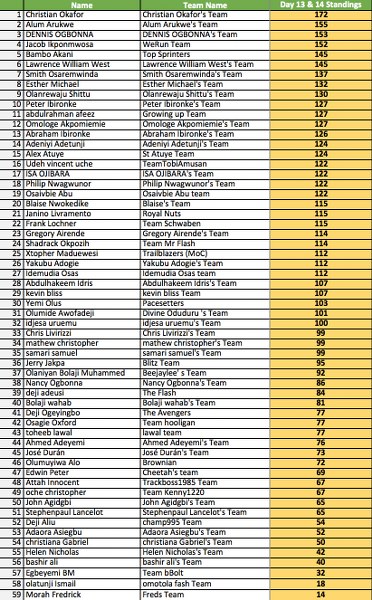 AIRTIME WINNERS for #DiamondRaceContest DAY 13 &14
There will be 3,000 Airtime available to the public each Diamond League Day, although owing to the number of people who tied this time around, they would get rewarded according to their placements.
So who were the Top finishers on Day 13 & 14 in the MoC League who are not MoC staff, and how will the Airtime be shared?
1st –Christian Okafor's Team (Christian Okafor) –172 points
2nd–Alum Arukwe's Team (Alum Arukwe) –155 points
3rd – Dennis Ogbonna's Team (Dennis Ogbonna)– 153 points
The prizes for the Top 3 are: 1500, 1000 & 500 Airtime respectively for each positions, to a phone number of choice within Nigeria. If you are a winner and have not won our airtime before, kindly send an email with subject: "Airtime Redemption for #DiamondRaceContest" to [email protected]. In the mail, kindly state your name, team name and phone number.
– The Overall winner after the 14 Diamond League meetings
1st –WeRun Team (Jacob Iponmwosa) –2134 points
2nd–Christian Okafor's Team (Christian Okafor's) –2121 points
3rd – Peter Ibironke's Team(Peter Ibironke)–2106 points
**The overall Top 3 players on points in the MoC 2018 League will win the following:
3rd – One Top Sprinter branded T-shirt
2nd – Two Top Sprinter branded T-shirts
1st – Three Top Sprinter branded T-shirts
**The overall prizes will be delivered anywhere in Nigeria.