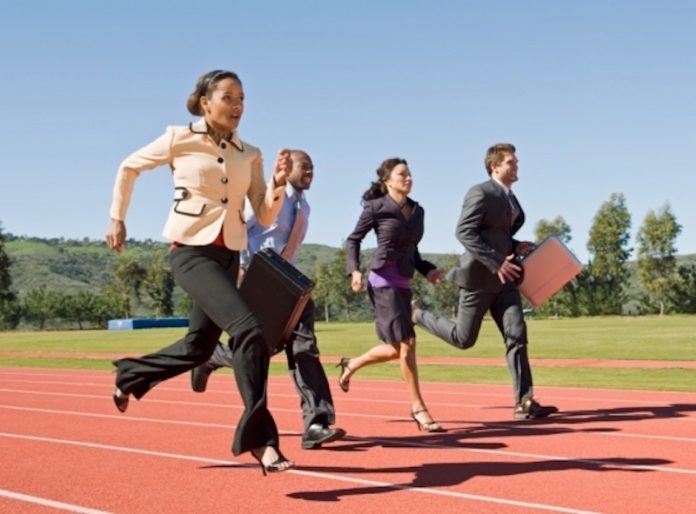 Making of Champions (MoC) is Nigeria's leading Sports Media & Management Company whose mission it is to ignite a revival in Athletics in Nigeria, a sport that has brought Nigeria 13 of the 25 Olympic Medals in the nation's history. MoC has become a beacon of hope in Nigerian Athletics, impacting Track & Field in Nigeria through various projects to realise the vision that Nigeria can be among the Top 3 Nations in Track & Field globally over the next 5 years.
For the past 2 years, Making of Champions has run MoC Track Club in Lagos & Port-Harcourt, with Olympic Medallists Deji Aliu, Glory Alozie & Uchenna Emedolu as our Head Coaches, training nearly 30 Athletes who hope to represent Nigeria at the 2020 Olympics & beyond, while they go to University or Secondary School in Nigeria. MoC already has several Athletes at Unilag, Uniport, University of Ibadan and other tertiary institutions across Nigeria.
MoC Athletes have won 6 International Medals for Nigeria, and 19 National Senior, Junior & Youth medals in less than 3 years, with many of them on track (no pun intended) to make the Tokyo Olympics in 2020!
MoC Finance Manager Job Description
MoC is looking to add a Finance Manager to the team in Lagos, to be responsible for the day-to-day finance & accounting function, including maintaining ledgers, ensuring month end reconciliations are performed and all financial transactions are properly recorded, filed and reported. They will ensure the integrity of accounting information and establish quality control over financial transactions and financial reporting.
The Finance Manager will be responsible for the development and oversight of financial policies and procedures for all MoC activities, including the Student-Athlete Scholarship, Athlete Sponsorships and MoC Competitions (e.g. Top Sprinter and MoC Grand Prix). They will also be involved with business planning, forecasting and budgeting alongside other members of the management team.
The role requires a pro-active candidate with a Finance & Accounting background (bachelor's degree and prior work experience) interested in forging an exciting career in Sports Management in Nigeria, as such a natural passion for sports is a plus. We're looking for a highly driven person to contribute to the success & growth of Athletics in Nigeria, as our Finance Manager at Making of Champions!
Responsibilities
Developing and overseeing financial policies and procedures for MoC Projects, including the Student-Athlete Scholarship, Athlete Sponsorships and MoC Competitions, and ensuring these policies are maintained to enable accurate and timely reporting
Creating, keeping and maintaining comprehensive accounting records by documenting, organizing and maintaining records of financial transactions (creation of effective filing system, recording and reconciling bills, payments, expenditure, revenue, payroll, etc.)
Issuing and following through on invoices on behalf of the company, treating incoming invoices, issuing receipts and ensuring there is documentation evidencing all financial transactions
Assisting in the preparation of budgets and expenditure estimates on different projects, and preparation of monthly management accounts, and other weekly, monthly, quarterly or annual reports as required
Responding promptly to all fund and financial procedure related inquiries and processing fund requisitions and reimbursements, as well as provision of general financial administrative support to staff
Ensure compliance with financial dues and regulatory requirements including but not limited to accurate and prompt filing of returns and remittance of statutory deductions (e.g. PAYE, WHT, VAT and Pension), liaising with external auditors as required
Involvement in business development, planning, forecasting and budgeting alongside other members of the management team
Any other duties as directed by the CEO
Requirements
Must possess a BSc in Accounting (minimum 2nd class upper division)
Minimum of two years of relevant accounting and financial experience in a similar capacity is required
Professional membership of ACA/ACCA is an added advantage
Must have advanced knowledge of the use of Microsoft Office and proficiency in the use of Accounting software packages
Must have excellent written and verbal communication skills
Must be detail oriented and have excellent analytical skills
Must be able to multitask, have good time management, work well with others as well as possess the ability to work independently
A demonstrated passion for & interest in sports management is beneficial
Application & Deadline
Send your CV and Cover Letter to 

[email protected]

, with 'MoC Finance Manager' as the email subject! The application deadline is Monday 3rd of September 2018
Interviews will take place throughout September 2018