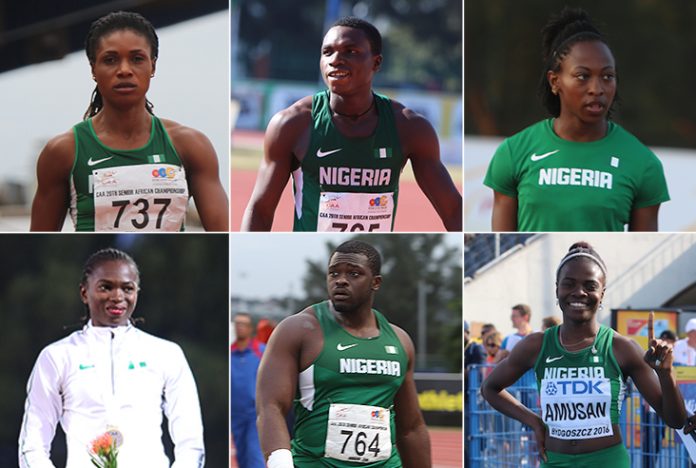 The concluding part of our list of Top 12 Nigerian Athletes in 2016 features athletes that broke records and put up inspiring performances in the course of the 2016 Athletics season, including the Olympic Games. Here is our final countdown on the series featuring Nos. 6 to 1.
6. Patience Okon-George
One of the most technical events to compete in is the 400m, because it deals not just with speed, but the endurance levels of the athlete as well.
To be the fastest quarter-miler  within the country and also place among the Top 3 in Africa in two consecutive years is a commendable feat, which is why two-time National Champion, Patience Okon-George takes this position comfortably.
Okon-George became a force in this event after her outstanding performances in 2015, which included being crowned Nigerian Champion and winning a Silver medal at the African Games in Brazzaville.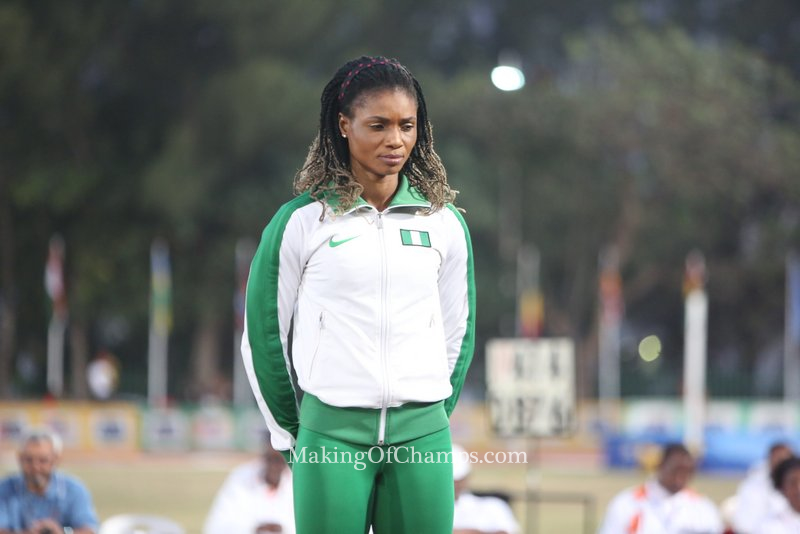 This year, she maintained the momentum by winning double medals at the African Championships; first in the individual event where she won a Bronze medal clocking 52.33s, before going on to anchor the 4x400m relay team to a Silver medal in 3:29.94, losing GOLD to a South African side that had the powerful Caster Semenya as their anchor leg.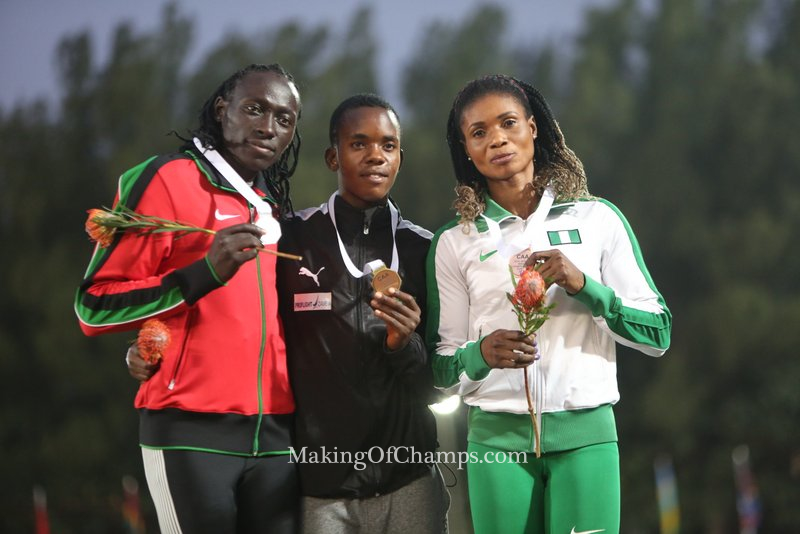 Going into the National Championships where she was favored to retain her crown having come with the fastest time of 51.06s, Okon-George achieved this impressively, crossing the finish line in 51.67s to successfully defend her title. She also had a commendable outing at the Olympic Games, placing 2nd in her heat with 51.83s before bowing out in the semifinals.