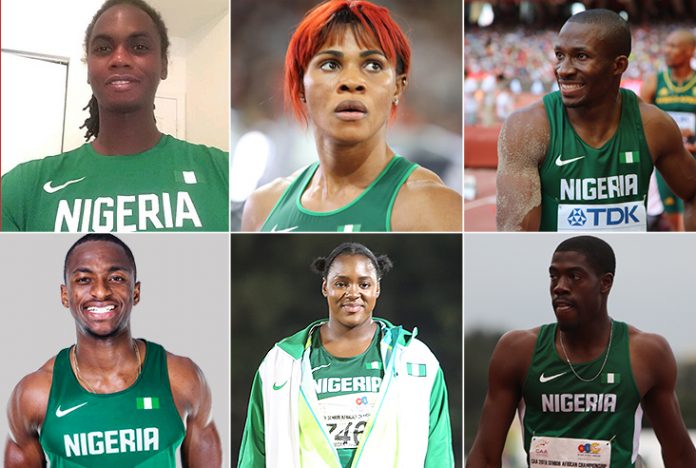 Year 2016 proved to be a groundbreaking one for several Nigerian athletes, not just by virtue of it being an Olympic year, but by the fact that the season berthed new stars who went on to record impressive performances at national and international level.
Despite being faced with a tough season blighted by lack of financial support and poor planning amongst other challenges, these athletes gave their fans something to savour in 2016.
Some of them set National Records (NR) during the course of the season, and made sure the country didn't end up medal-less at the African Championships in Durban, topping it with commendable individual performances at the Rio Olympic Games.
On this note, we bring you Part 1 of our countdown on the Top 12 Nigerian Athletes in 2016.
12. Chidi Okezie
We'll start off with 2015 Nigerian Champion in the men's 400m, Chidi Okezie who had an impressive season despite not making it to the Olympic Games.
Okezie recorded a string of Personal Bests (PB) both indoors and outdoors, from the 100m to the 400m. He was Nigeria's sole representative in the 400m at the World Indoor Championships in Portland, USA, and was part of the 4x400m relay team that got to the final in the event.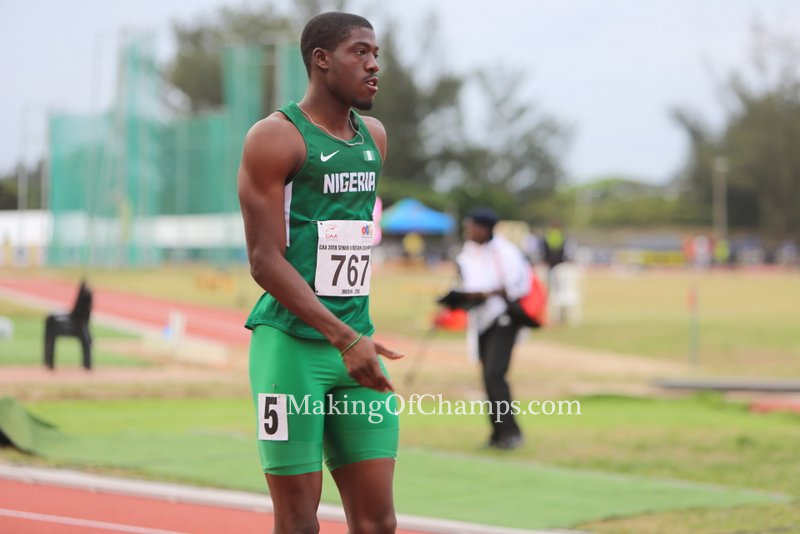 This was his first international outing and served as a major boost for the 23-year old ahead of the African Championships where he put up a remarkable performance to win the Bronze medal in a PB of 45.76s, which is his first medal for Nigeria since deciding to run for the country in 2015.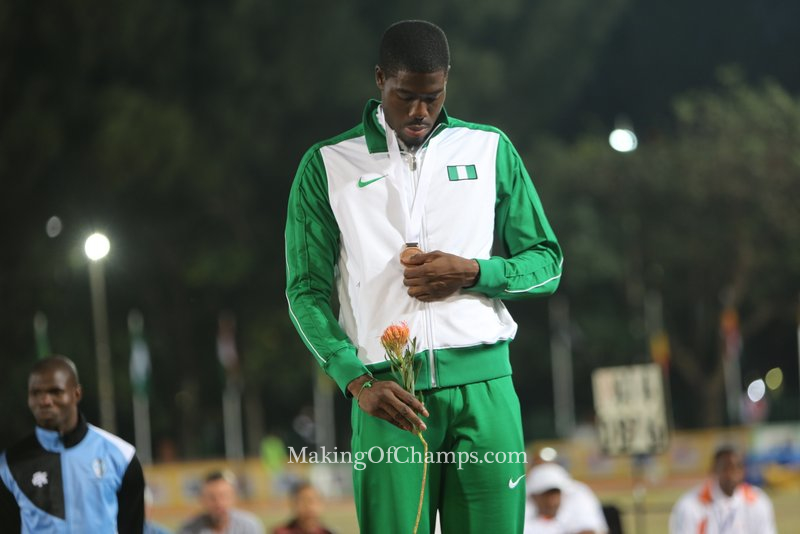 Though he was unable to meet the Olympic qualifying mark or retain his National title in Sapele after losing to University of Florida's Kunle Fasasi, Okezie's personal success in 2016 cannot be underestimated, especially being one of  only three quarter-milers in the country to clock a sub-46s this year.