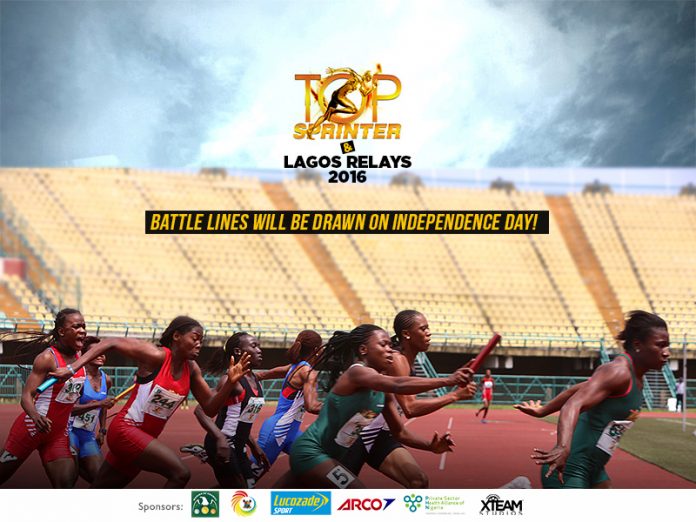 In a groundbreaking move never experienced in Nigeria before, Making of Champions (MoC) has teamed up with media outfit xteamstudios to provide live coverage of Top Sprinter Lagos Relays 2016 holding from September 29th to October 1st at the Teslim Balogun Stadium in Lagos.
This will be the first time that an Athletics competition will be streamed live to audiences in Nigeria and across the world.
Xteamstudios were MoC's media partners at the inaugural Top Sprinter competition held last year, which was aired as part of a Reality TV Show on Vox Africa which received international acclaim, with British Broadcasting Corporation's (BBC) Sportshour referring to the show as the X-factor of Sprinting.
Speaking against the backdrop of the recent partnership with MoC, xteamstudios Creative Director, Seyi Fabunmi said, "It's a privilege to be partnering with MoC on Top Sprinter once again after shooting the Reality TV show. This is another historic step in MoC's efforts to revive Athletics in Nigeria and we are delighted to say that we will be bringing minute by minute coverage of Top Sprinter Lagos Relays 2016.
"The world has gone digital, and what we are trying to do is to use the power of media to show the world what MoC and the Lagos State Sports Commission are doing at the Teslim Balogun Stadium through Top Sprinter Lagos Relays 2016. The entire three-day event will be streamed live on Facebook, and fans can catch all of the fun LIVE on facebook.com/makingofchamps. All races will be shown LIVE!"
With registration having closed on Sunday September 25th, and with more than 750 athletes already registered for the tournament, it promises to be an exciting three days of Track and Field action that can be viewed by Nigerians all over the world, thanks to xteamstudios media partnership with MoC.