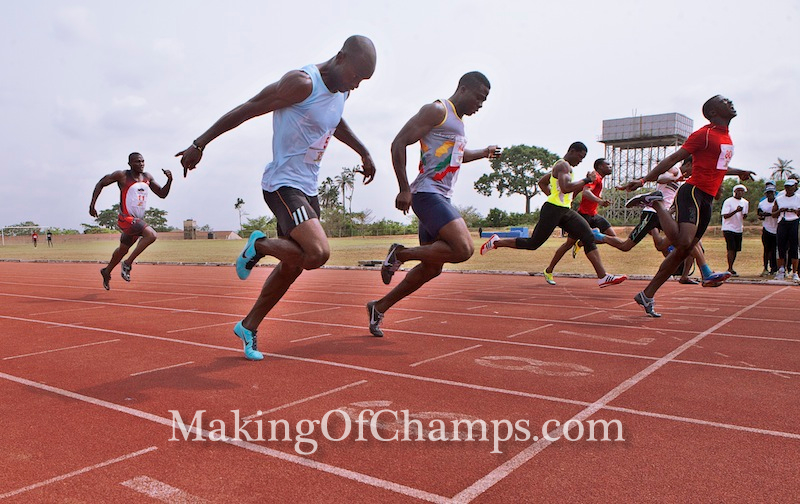 Podcast: Play in new window | Download
Making of Champions' (MoC) flagship initiative, 'Top Sprinter Genesis' is making waves on the international scene as the Reality TV Show was featured on an episode of BBC's Sportshour last month, a groundbreaking achievement by all standards!
The concept, which is the first of its kind within sporting circles, caught the attention of the renowned media outfit, leading to an EXCLUSIVE interview with MoC Founder/CEO, Bambo Akani, Top Sprinter Head Coach Deji Aliu and a couple of athletes, Eseroghene Oguma and Ruth Usoro. Listen to the abridged version of the interview below:
The BBC even referred to Bambo Akani as the "Simon Cowell of Sprinting" on its website. This is a deserving compliment no doubt, considering that he left a lucrative career in Management Consulting to set up MoC after witnessing Nigeria's decline in Athletics, which was characterized by the country's inability to win a single medal at the London 2012 Olympics .
Here is what the BBC had to say about the show: "From the X Factor to the 'Got Talent' and 'Idol' formats we all love a good reality show. But, in Nigeria, they're using the same idea to find future World and Olympic champions. The TV show 'Top Sprinter Genesis' is focused on young athletes.
"The first few episodes have already been shown, with the series due to finish its run next year. The show's creator, Bambo Akani, and former Olympic medallist turned judge Deji Aliu believe they can restore Nigeria to sprinting greatness by finding and supporting the country's young talent", the site reported.
During the interview which was aired on their popular World Service- Sportshour, Bambo Akani revealed how the initiative came about:
"We needed an idea to reawaken the interest for Athletics in Nigeria. I have always been a big fan of the singing reality shows and how they are able to unearth undiscovered talent year after year so I just felt that the reality show format was going to be the best way to really reawaken the interest in Nigeria.
"We have to remember that sports is entertainment and the reason a lot of people follow sports is because they are interested in the stories of the winners. So if we have to create a reality TV show to get the whole of Nigeria and to get the world interested in their stories, then so be it", he said.
This is just the beginning of global recognition for the Top Sprinter project; keep watching this space for subsequent editions of the Reality TV show!
You can listen to the full episode of the programme here.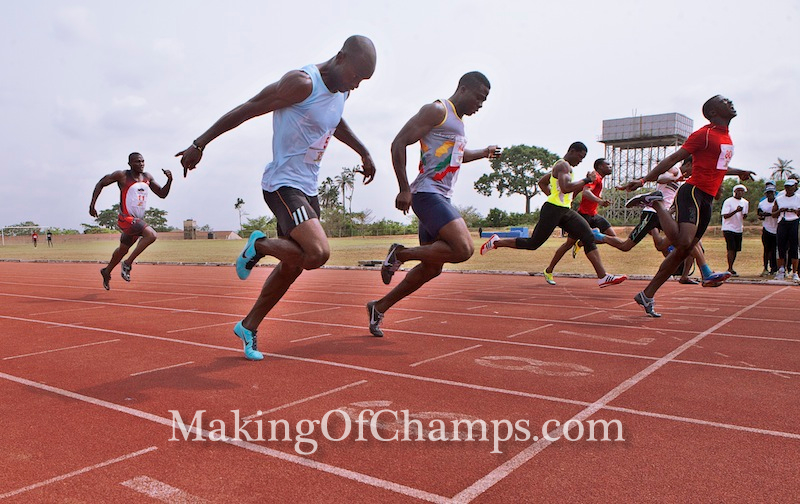 Podcast: Play in new window | Download

Podcast: Play in new window | Download