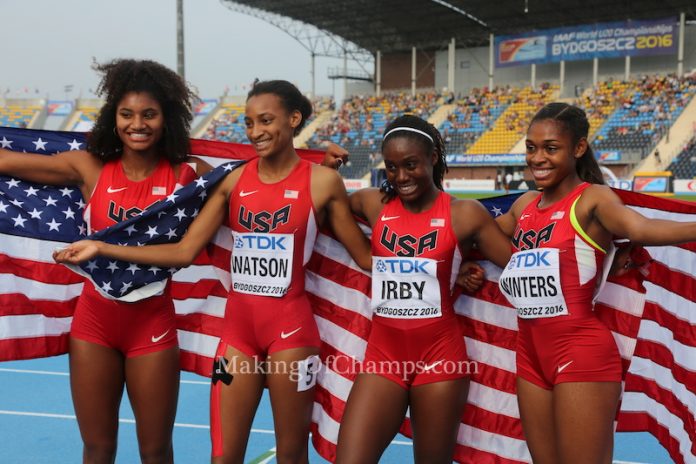 Team USA displayed their dominance in the relays as they stormed to victory in the women's 4x400m on the final day of IAAF junior World under-20 championships in Bydgoszcz.
The USA team ran a World Under 20 lead of 3:29.11 to win GOLD, highlighting why they have been a force to reckon with on both, producing the next line of athletes to succeed the seniors.
Jamaica got Silver with a Season's Best of 3:31.01 with Canada running a National under 20 record of 3:32.25 to win the Bronze medal.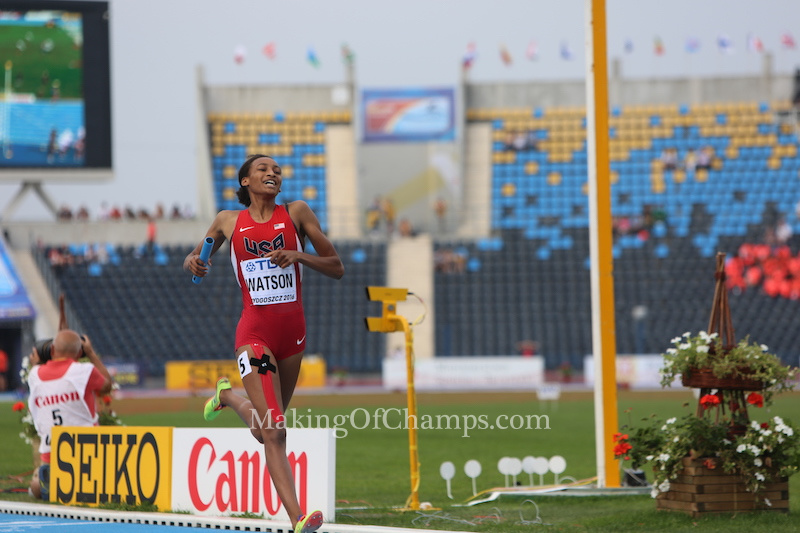 Lynna Irby led off for USA running a good race to go hand over to Anna Cockerel, but at that same time Jamaica's Tiffany James got the baton and even went in front, but Cockrel didn't allow her to stretch the lead, as Karringthon Winters regained the lead and hard as Junelle Bromfield tried she couldn't catch Samantha Watson who anchored her team to victory.
Interestingly, the American quartet had two athletes who had already won GOLD medals in their individual events: Watson in the 800m and Cockrell in the 400m hurdles. Irby who started the race won Silver in the 400m flat, and it was a strong team that ran the 4x400m.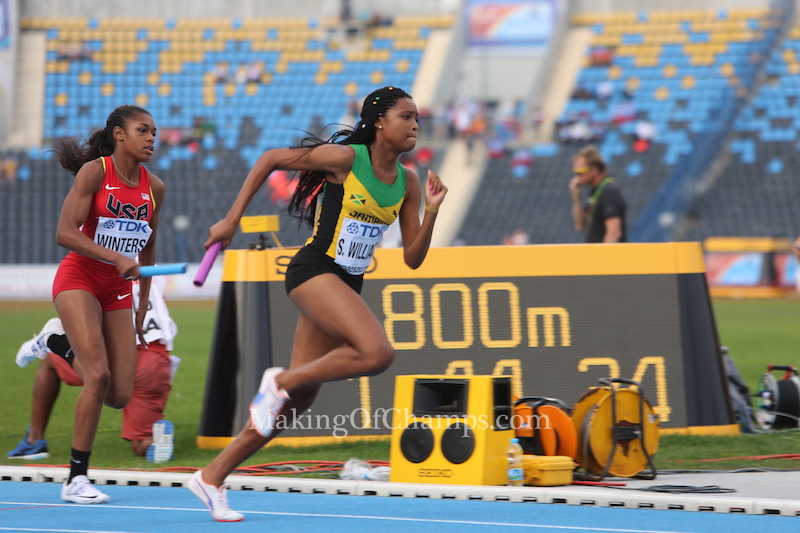 Their rivalry with Jamaica is nothing new, and it shows whenever both countries compete at any level, with both countreis fired up whenever they race against each other.
Maybe at the Tokyo 2020 Olympics, the likes of: Watson, Irby & Cockrel must have completed the transition to the seniors and could be in the USA team to Japan.