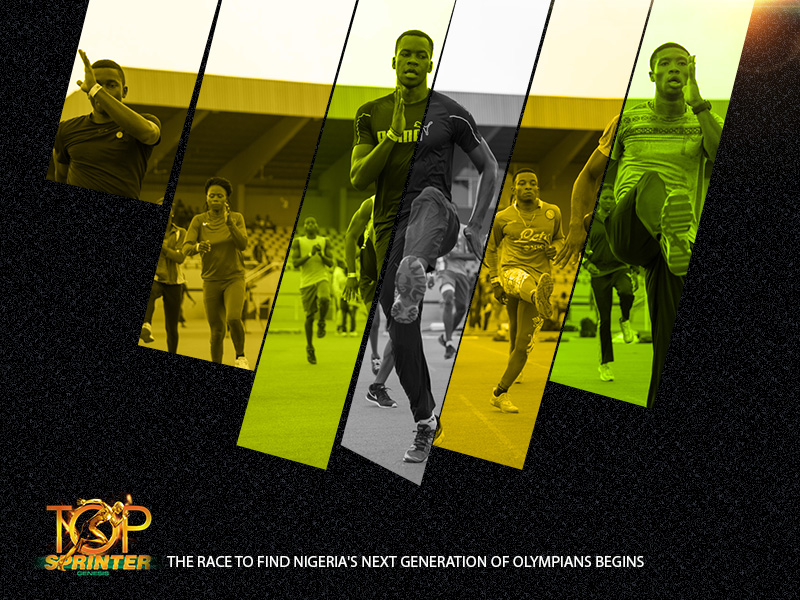 Nigeria's immense potential in Track & Field is not in question – it has never been. Now it's time to do something about it. The journey to discover Nigeria's next generation of Olympians is definitely reaching a hilt with the Top Sprinter Genesis.
Top Sprinter is a Reality TV show designed to unearth Nigeria's raw talent in Sprinting and train them up IN Nigeria to become world class athletes.
Top Sprinter Genesis will start showing on VOX AFRICA from this Sunday 13th September, 2015 by 7PM GMT. You can catch the action on the following Satellite TV Channels:
DStv 191, GOtv 16, Startimes 171 for African viewers and Sky 218 for UK viewers
Ultimately, the goal is to birth a group of home-grown superstars that can win medals for Nigeria at the biggest stage of all – the Rio 2016 and Tokyo 2020 Olympic Games! For 2015/16, the Top 12 Athletes discovered in the pilot, Top Sprinter Genesis, will join MoC's upcoming Track Club, and will be sponsored by MoC to train FULL-TIME for at least ONE YEAR, and longer if they prove their mettle as future world beaters! Can Nigeria return to winning ways at the Olympics?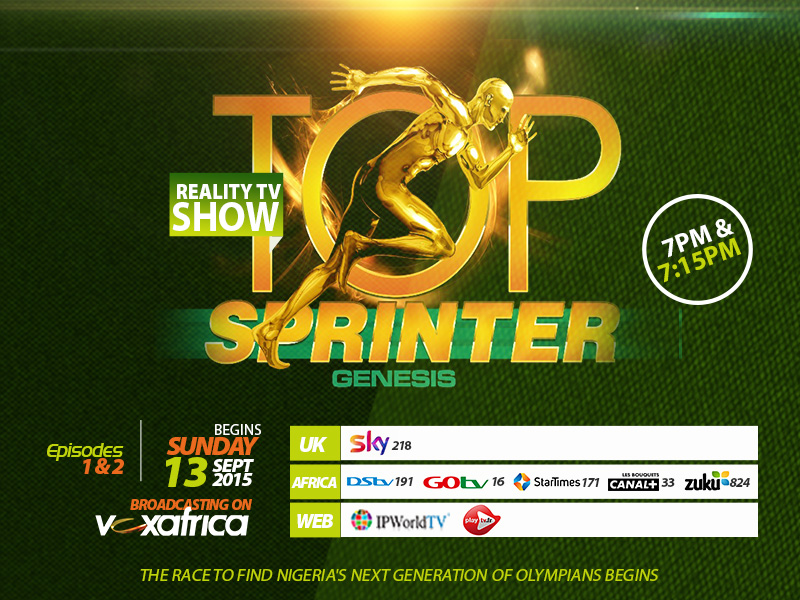 One of Nigeria's fastest men ever, Deji Aliu, is teaming up with Making of Champions in our quest to find Nigeria's next generation of future Olympians by helping to recruit athletes for and launch Top Sprinter Genesis. Aliu is one of  only eight men in Nigeria's history to run sub-10 seconds in the 100 metres, and his partnership with MoC brings the much needed technical knowhow to our plans to launch Top Sprinter and the MoC Track Club. Other coaches to watch out for are Francis Obikwelu, Glory Alozie and Uchenna Emedolu.
Kindly share this with your friends.