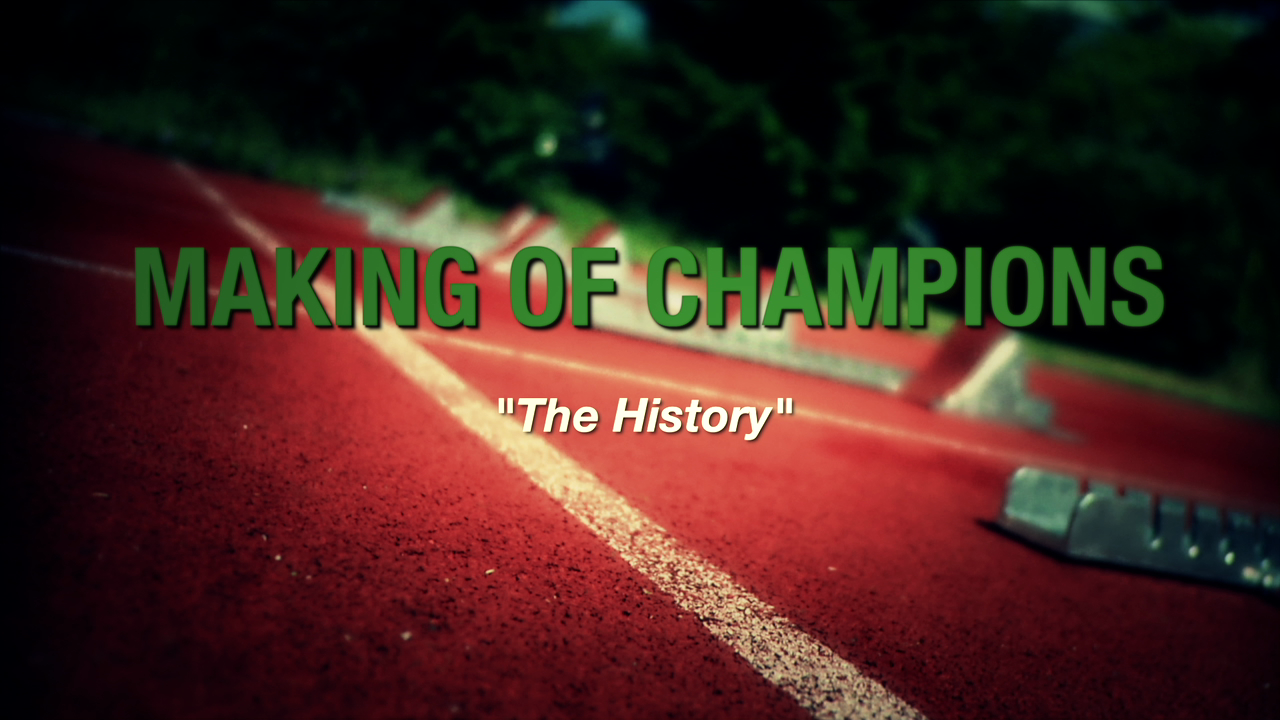 The journey we embarked on almost exactly a year ago, to understand why and how Nigerian Athletics has fallen by the wayside on the world stage, has reached a critical and momentous phase. The Making of Champions Film, "The History", is now ready for private screenings, with the intention of getting it on TV across the world next year!
Making of Champions – "The History" is an 80-minute film capturing Nigeria's full Olympic medal history in Athletics (Track & Field) and lays the foundation for how Nigeria can return to reckoning on the world stage and even dominate the sport in years to come! Here's the Title Sequence (the first 2 minutes of the film)! 
[youtube=http://www.youtube.com/watch?v=zNHbENkgWRI]
It is with great pleasure and anticipation that we embark on the Making of Champions International Roadshow, to host private viewings of the film in Nigeria, the UK and the US! Starting next week, we will be on the road to show the film to the key stakeholders for Sports and Athletics in Nigeria, to Corporate Nigeria, and to friends, family and well-wishers around the globe!
We'll be starting this first phase of private viewings in London on Mon Nov 11th! Please see the details of the viewings in each city we're coming to. For the November viewings, please RSVP by Sunday Nov 10th to [email protected] (with the viewing venue and date, your name and the names of any guests you're bringing) to be added to the guest list for your chosen viewing.
Space is limited, particularly in Lagos and Abuja, so please do RSVP as soon as possible to avoid any possible disappointment!
LONDON, UK
Date: Monday November 11th
Time: 7 – 9.30pm
Venue: The Chapel, Jesus House, 112 Brent Terrace, Brent Cross, London, NW2 1LT
LAGOS, NIGERIA
Date: Wednesday November 13th 
Time: 7 – 9.30pm
Venue: SS Lounge, 7 Sapara Williams Close, off Idowu Martins Street, Victoria Island, Lagos
ABUJA, NIGERIA
Date: Monday November 18th 
Time: 5:30 – 8pm 
Venue: Nicon Luxury Hotel, Plot 903 Tafawa Balewa Way Area 11, Garki, Abuja
ATLANTA, USA
Date: Monday December 9th
Venue & Time TBD
LONDON, UK
Date: Saturday December 14th 
Venue & Time TBD
Q&A with the Director will follow each screening! Thank you for your attention, and we look forward to seeing you at one of the viewings!
Many thanks,
Bambo Akani
Director, Making of Champions: "The History"
CEO, Making of Champions Limited
www.makingofchamps.com