Home
Tags
Oluwatobiloba Amusan
Tag: Oluwatobiloba Amusan
Oluwatobiloba Amusan might have sounded notice of her potential last year, but she is gradually taking it a notch higher after helping University of...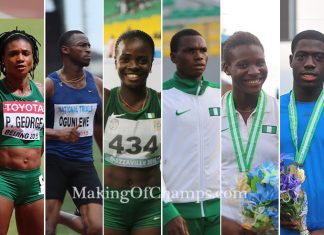 It will be remiss of us to examine the world's top 5 sprinting rivalries and top 6 African athletics rivalries that could spark up a...
Last week, we started a series on Nigeria's top 12 athletes in 2015. We will conclude with Part 2 as we analyse the Key Performance Index...