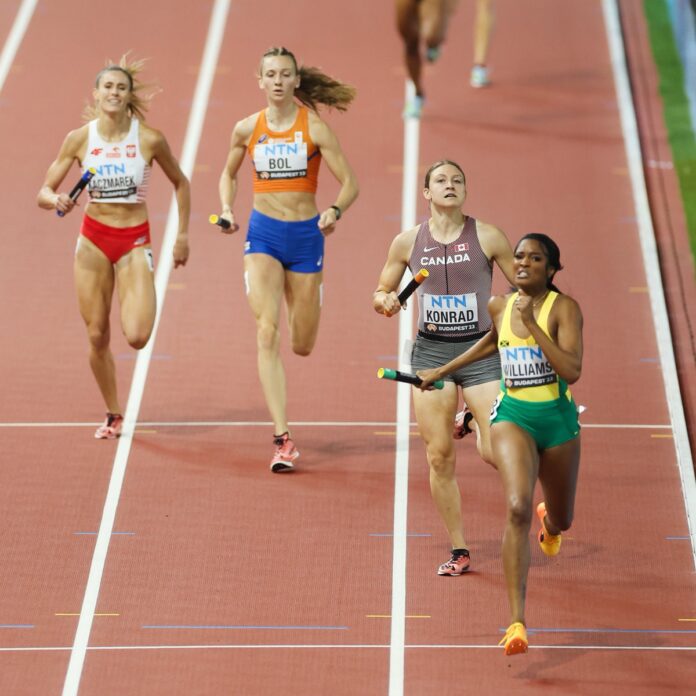 A new champion will emerge in the women's 4x400m relay following USA women's disqualification in the Heat 2 of the relay event on Saturday evening at the ongoing World Athletics Championships in Budapest, Hungary.
Team Jamaica made a statement, winning Heat 1 as they dominated in a World Leading (WL) time of 3:22.74 to qualify for the final. Canada came 2nd in 3:23.29, while the  Netherlands followed closely in 3:23.75.
Great Britain's came out tops in Heat 2 clocking 3:23.33, just ahead of Belgium (3:23.63), while Italy raced to a new National Record (NR) of 3:23.86 to pick the third automatic qualifying spot.
Poland and Ireland will go through as the next fastest times, with France advancing to the next round by the referee's decision to bring the finalists to nine.
USA got disqualified after the final exchange occurred outside of the zone.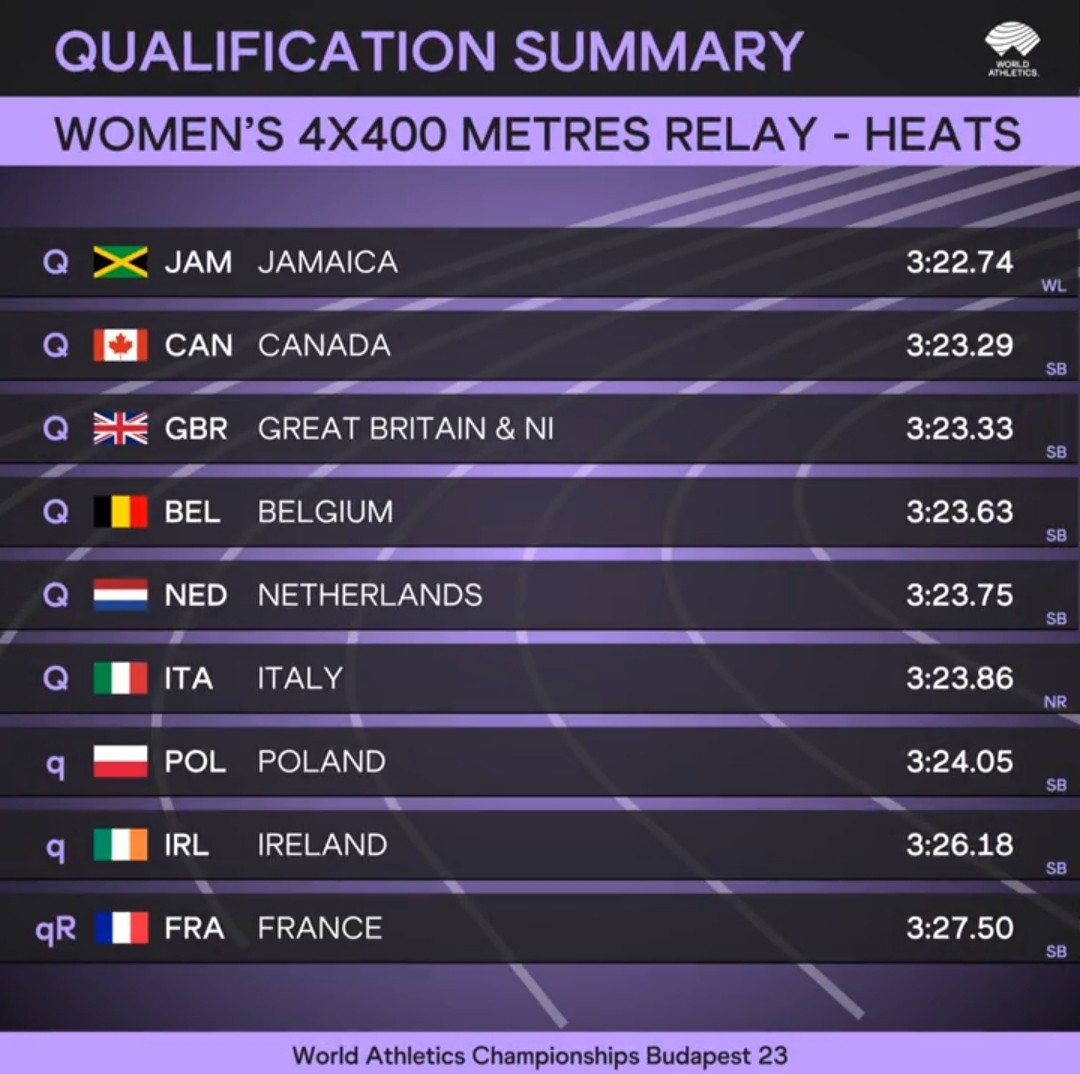 In the men's event, USA won Heat 1 ahead of India who put them under some pressure, crossing the line in 2:58.47 as the Asians stormed to a new Area Record of 2:59.05. Great Britain came through for 3rd in a Season's Best (SB) of 2:59.42, out-dipping Botswana who clocked 2:59.42 to take a non-automatic spot.
In Heat 2, the Jamaicans clocked an SB of 2:59.82 to finish ahead of France (3:00.05, SB), Italy (3:00.14, SB), and the Netherlands (3:00.23, SB).