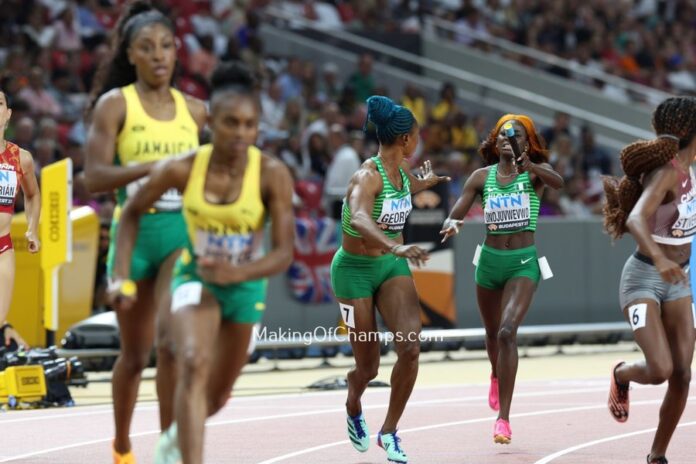 Nigeria's campaign at the 2023 World Athletics Championships has come to an end, following the women's 4x400m exit from the event on Saturday evening.
The quartet comprising Ella Onojuvwevwo, Patience Okon-George, Deborah Oke and Imaobong Nse Uko were in a convincing position to seal a spot in the final but had their hopes dashed by a botched baton exchange between the third and fourth legs.
Receiving the baton from Onojuvwevwo in 6th place, veteran Okon-George pulled ahead of two runners with an incredible 50.01s run in the second leg before a botched exchange between Oke and Uko in the 3rd leg, put paid to their dreams.
Jamaica won the heat in a World Lead (WL) of 3:22.74, while Canada came 2nd in a Season's Best (SB) of 3:23.29.