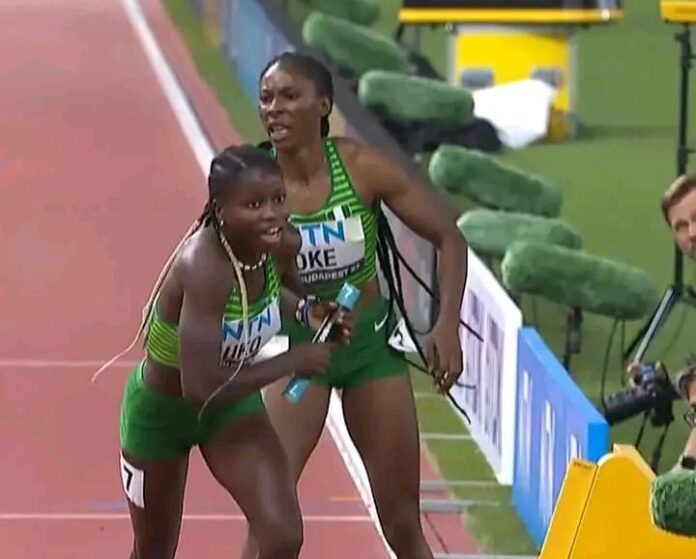 Team Nigeria wrapped up its outing on the penultimate day of the ongoing World Athletics Championships in Budapest, Hungary.
The women's 4×400m quartet comprising Ella Onojuwevwo, Patience Okon-George, Deborah Oke, and Imaobong Nse Uko competed in the first heat but was unable to advance to the final after Oke dropped the baton while handing it over to Uko.
They originally finished 7th with a time of 3:30.21 but eventually got disqualified due to the baton drop. Okon-George ran a blistering 2nd leg of 50.01s while Onojuwevwo ran a lead leg of 52.73s.
Jamaica got a World Lead (WL) of 3:22.71 to take the honours ahead of Canada (3:23.29) and the Netherlands (3:23.75).
Not quite the performance Team Nigeria would have hoped for in Budapest, but they will certainly use this as a catalyst for the 2024 Olympic Games in Paris, and the next edition of the World Championships taking place in Tokyo, Japan, in 2025.