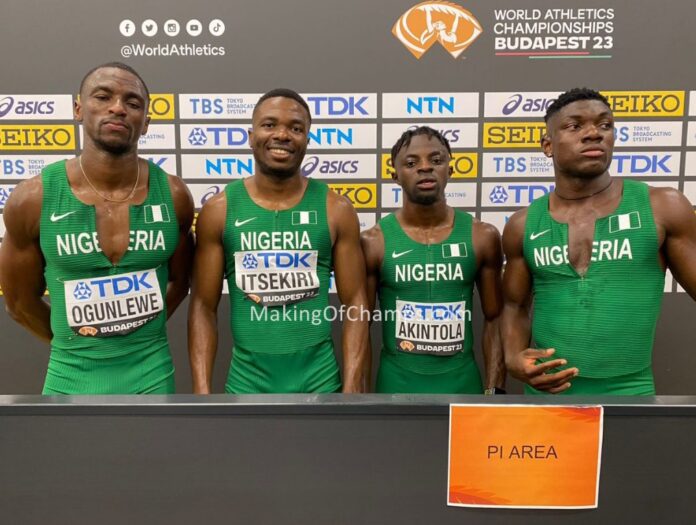 Nigeria competed in the men's and women's 4x100m heats on Day 7 of the World Athletics Championships in Budapest.
The Nigerian men's 4x100m was made up of Favour Ashe, Usheoritse Itsekiri, Alaba Akintola and Seye Ogunlewe in that running order, getting the baton round to a Season's Best (SB) of 38.20s to finish 5th in their heat.
They missed out on making the final as the race was won by Italy in a scintillating 37.65s, revising the World Lead set by the United States in the previous heat. South Africa was with them all the way, charging through to finish 2nd in 37.71s and to also qualify.
In the women's race, Nigeria never really managed to get the baton past the first leg as there was a botched exchange between lead-off Justina Eyakpobeyan and second leg runner, Favour Ofili. The team registered a DNF – Did Not Finish, one less than their last outing in Oregon where they managed to make the final.
Meanwhile, Ivory Coast shattered the African Record set by Nigeria last year as they ran a blistering 41.90s to finish 2nd and advance to the final. They therefore became the first African team to break 42 seconds in the event!