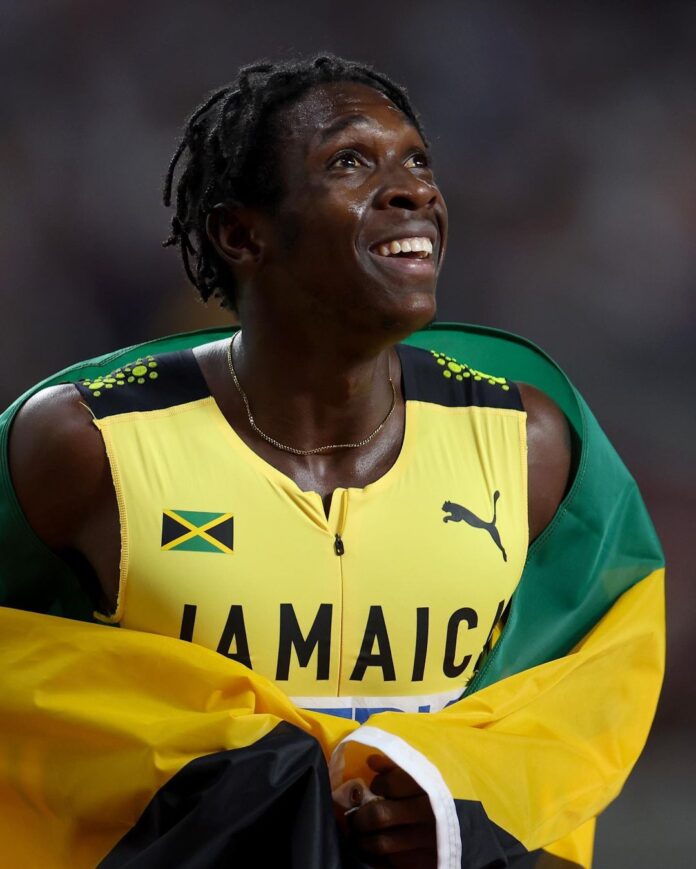 Youth prevailed over experience in the final of the men's 400m at the World Championships in Budapest as 21-year-old Jamaican, Antonio Watson won GOLD in stunning fashion.
He was the youngest man in the field and this was only his first global outing for Jamaica, but despite the pressure, he came through, running an incredible home straight and crossing the finish in a time of 44.22s!
The last time a Jamaican man accomplished such a feat in the 400m was as far back as 1983, the inaugural year of the World Championships where Bert Cameron won. It was made more interesting by the fact that this was only Watson's first year breaking 45 seconds in the race of giants.
Matthew Hudson-Smith who went out fast, held on for 2nd in 44.31s and Quincy Hall edged Vernon Norwood to take Bronze in 44.37s while the race also included World Record holder Wayde van Niekerk and Grenada's Kirani James.