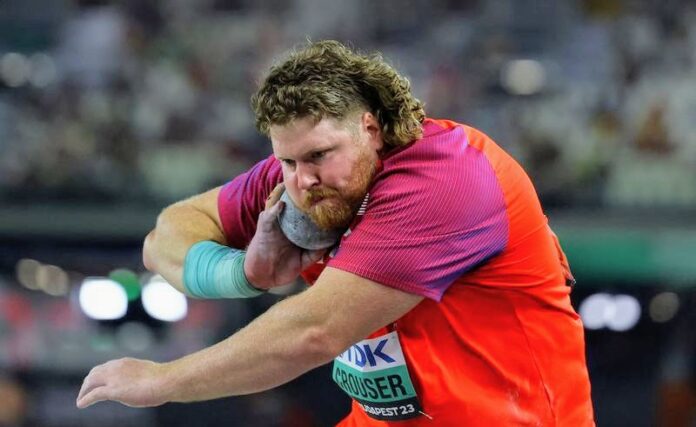 It was a fruitful afternoon session for Team USA on Day 1 of the World Athletics Championships as they took GOLD in grand style at the men's Shotput and Mixed 4x400m relays.
After USA qualified for the final with a World Leading (WL) time of 3:10.41, it was only expected that they would finish what they started in the earlier round. However, it was not going to be a walk in the park because of stiff competitors like the Netherlands who had beaten them to Silver in Oregon, and Great Britain in the mix.
In the final, the battle was between USA and the Netherlands as Justin Robinson got USA to an early lead in the first leg. However Lieke Klaver overtook USA's Rosie Effiong to give the Dutch team the lead. Matthew Boling gave USA back the lead in the 3rd leg but Femke Bol regained Netherland's lead in the anchor leg.
However, her lead was short-lived as Bol fell at about five metres to the finish line with a charging Alexis Holmes on her neck, following her stride by stride. USA got the win in a World Record (WR) of 3:08.80s. Great Britain got the Silver in a bettered National Record of 3:11.06 while Czech Republic got the Bronze in 3:11.98, which also was a National Record. The Netherlands recorded a Did Not Finish (DNF).
In the men's Shotput qualification, Ryan Crouser surpassed the automatic qualifying mark of 21.40m on his first attempt (21.48m) which was the 4th farthest distance in qualification. Brazil's Darlan Romani was the leader with a massive mark of 22.37m.
In the final, Crouser led from start to finish, opening his series with a 22.63m throw. On his final attempt, he narrowly missed his WR as he launched a huge Championship Record (CR) of 23.51m to defend his title. Italy's Leonardo Fabbri got the Silver in a PB of 22.34m while USA's Joe Kovacs took the Bronze in 22.12m. Tom Walsh of New Zealand was 4th in 22.05m.