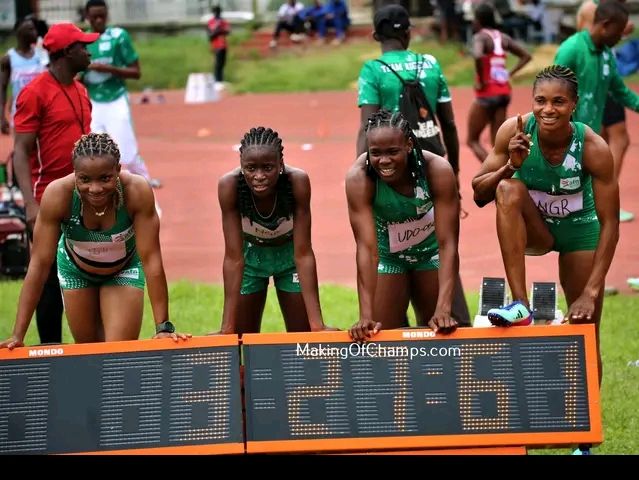 It was a warm atmosphere at the DT Athletics Meet held at the Yabatech College of Technology Sports Complex in Lagos on Friday, July 14th, as athletes from across the nation gathered for the final leg of the Lagos Athletics Series.
The meet also served as Trials for three national relay teams (men's 4x100m, 4×400m, and women's 4×400m) in hopes of qualifying for next month's World Championships in Budapest, Hungary. Neighbouring countries like Ghana, Benin Republic, and Ivory Coast were also in attendance.
The quartet of Omolara Omotosho, Imaobong Nse Uko, Ella Onjuvewvo and Patience Okon-George clocked 3:27.60s in a well-paced race, their fastest time in four years. That time now ranks them 14th on the world rankings. Team Ghana placed 4th in an SB of 3:47.21s.
On the men's side, the quartet of Dubem Nwachukwu, Ezekiel Nathaniel, Samuel Ogazi and Chidi Okezie dashed to an SB of 3:02.64s ahead of Team Ghana who came through with a time of 3:08.95. The time puts them in 17th place, which is a spot shy from automatic qualification.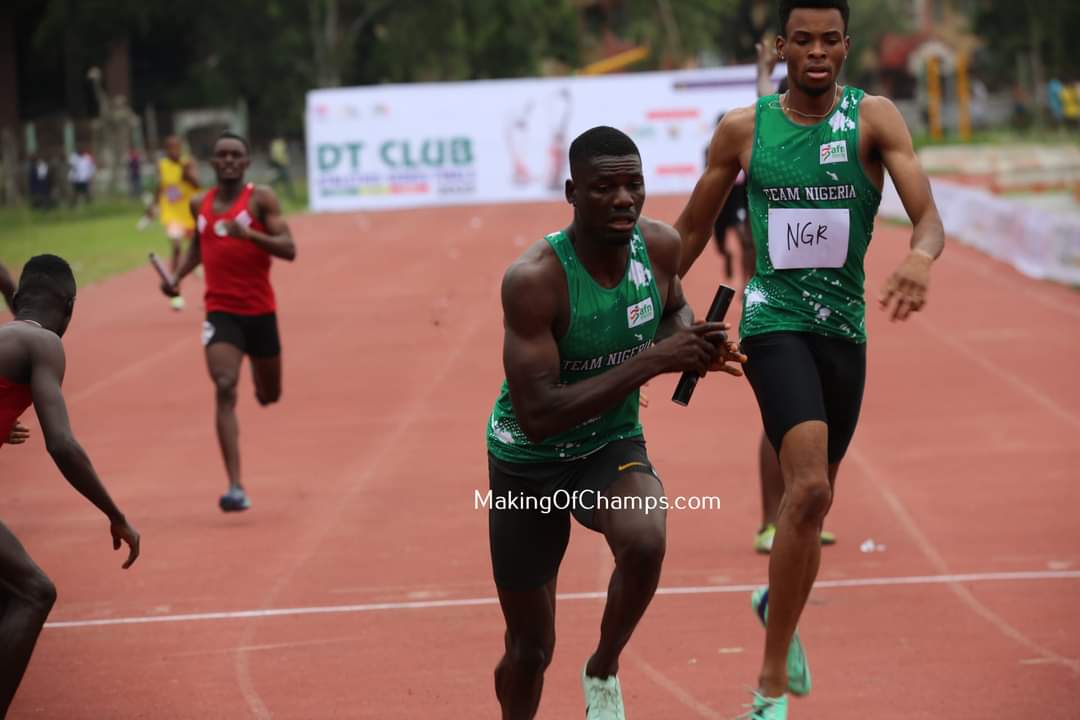 The most anticipated event of the day, which was the men's 4×100 relay final, saw the quartet of Favour Ashe, Usheoritse Itsekiri, Alaba Akintola, and Godson Brume clock a time of 38.65s ahead of Team Ghana (40.26s).
The same quartet had set a faster time in the heats, which doubled as an SB of 38.56s over Nigeria Team B that consisted of Enoch Adegoke, Consider Ekanem, Ajayi Kayinsola, and Seye Ogunlewe.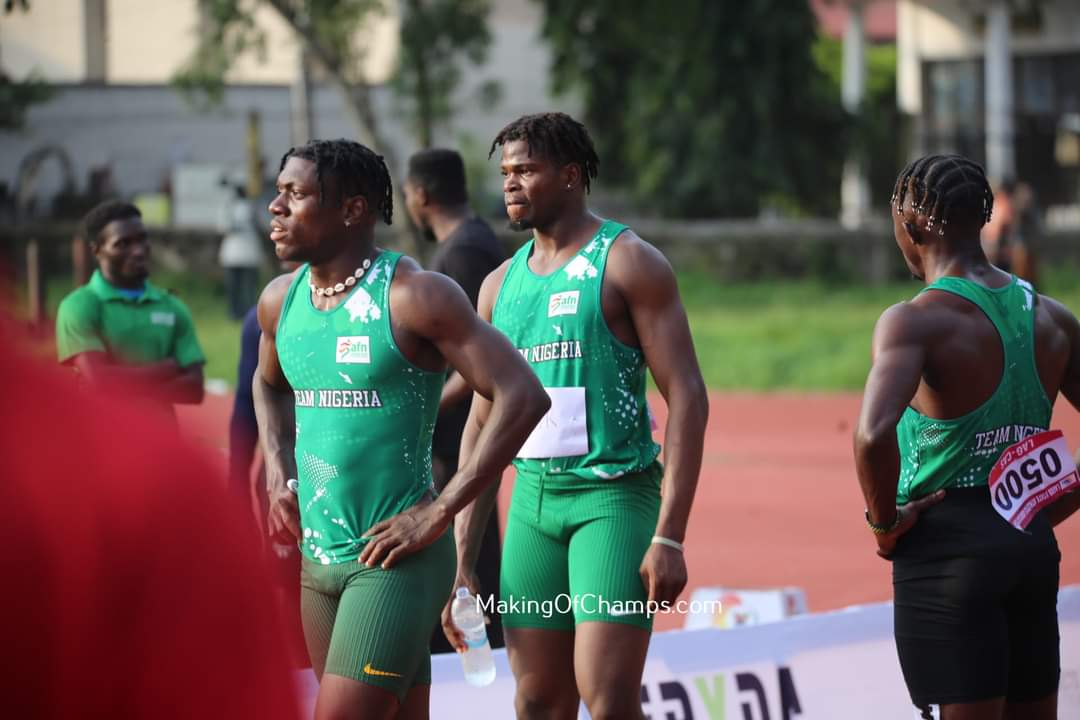 Away from the relays, there were quite a few notable performances that took place.
Seye Ogunlewe broke his Personal Best (PB) in the 100m, after blazing to a Meet Record (MR) of 10.03s while Usheoritse Itsekiri came in 2nd with a solid 10.05s. The former clocked the fastest overall time (10.08s) in the semifinals.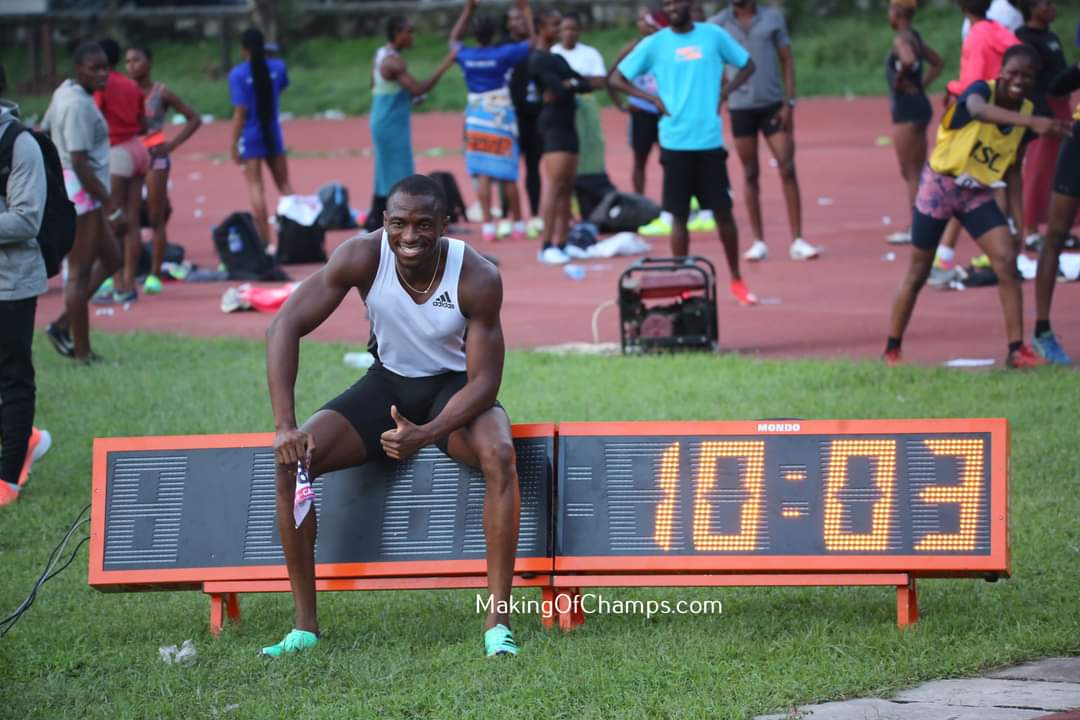 Victory Godah won the women's 100m with a time of 11.47s ahead of Blessing Ogundiran (11.57s). Godah registered a sensational PB and MR of 11.28s in the semifinals.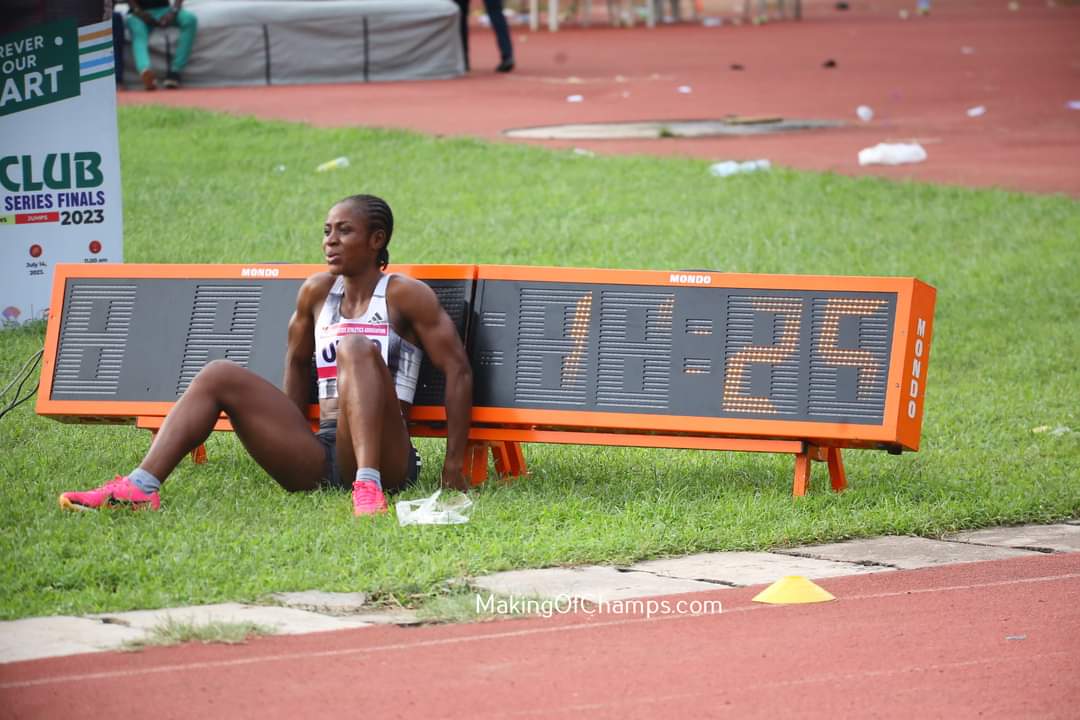 Samuel Osadolor won the men's 110m hurdles over Wisdom Musa and Martins Ogieriakhi in a SB of 13.97s, while Grace Ayemoba won the women's 100m hurdles in 14.06s.
In the field events, Temitope Adeshina sailed a height of 1.85m to win the women's High Jump. Ewa Peace was 2nd in 1.65m.
Justine Jimoh took the men's High Jump title in 2.05m.
Samuel Kure won the men's Javelin in 75.41m while Kparika Victoria won the women's side in 42.47m.
Guy LeBron of Ivory Coast won the men's Triple Jump in an MR of 15.42m while Meekness Dongoyaro won the women's title.