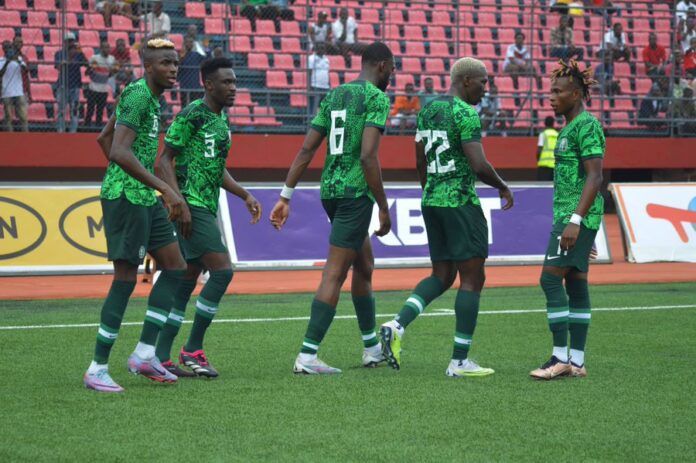 Nigeria's national football team, the Super Eagles, have moved up one place in the latest FIFA men's World rankings released on Thursday morning.
The Eagles are now 39th in the world with 1486.48 points but maintain 6th place in Africa.
Earlier this month, Nigeria claimed a 3-2 win over Sierra Leone in Monrovia and consequently sealed qualification to the 2023 Africa Cup of Nations.
Morocco, Senegal, Tunisia, Algeria and Egypt currently hold the top five spots in the continent while the world's top three remains unchanged, with World Cup winners, Argentina staying ahead of France (2nd) and Brazil (3rd).
The Eagles' next international engagement is billed for September when they will play an inconsequential game against Sao Tome and Principe in their final AFCON qualifying series.
The next FIFA men's World Rankings will be published on July 20.
TOP TEN IN AFRICA
1. Morocco
2. Senegal
3. Tunisia
4. Algeria
5. Egypt
6. Nigeria
7. Cameroon
8. Mali
9. Cote d'Ivoire
10. Burkina Faso