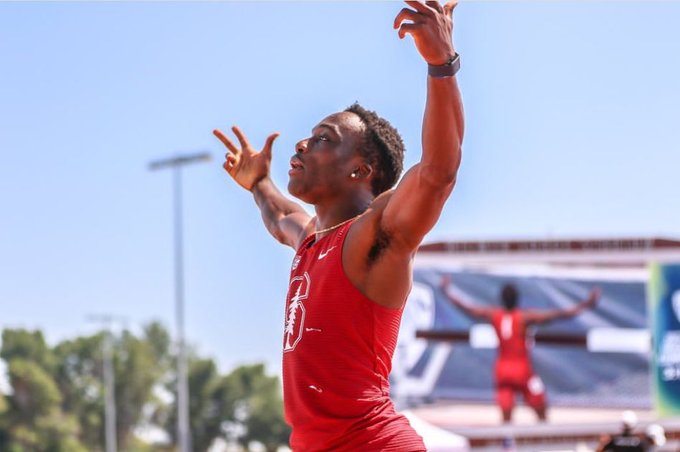 The first Nigerian man to win an NCAA title – Olapade Adeniken – did so over 200m (and 100m), dating to as far back as 1992! Before 2023, the country with a fairly rich tradition in the sprints at the annual championships, had produced champions three times at the distance in the men's category with two of them coming in from the same man – Divine Oduduru in 2018 and 2019.
Udodi Onwuzurike would have his own fair share of the long but storied run as he became the 3rd Nigerian man to win the 200m title at the NCAA Championships in Austin, Texas, flying down the track to win in 19.84s!
The Stanford University standout held off the late charge of Courtney Lindsey (Texas Tech) who was a fan favourite and had won the 100m final, eventually having to settle for 2nd place in 19.86s while Terrence Jones came 3rd in 19.87s.
Onwuzurike had earlier on broken 10 seconds in the 100m final with 9.98s, becoming the first man from his school to qualify for the final in the first place since 1963. He also ran a huge Personal Best (PB) of 19.76s in the 200m preliminaries and was ultimately in pole position for the win!