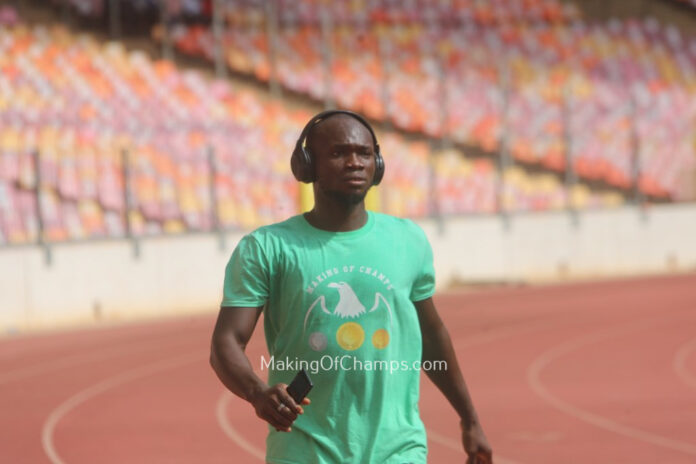 The AFN Golden League held in Abuja from May 26th to 27th, was the succeeding meet for home-based athletes after the AFN U18/U20 Trials which was hosted in Kaduna in April.
Several athletes from across the nation showed up for the event which saw MoC's Gafar Audu winning the men's 100m with a Season's Best (SB) of 10.39s to finish ahead of Consider Elkanem who was a close 2nd in 10.40s as Ajayi Kayinsola was 3rd in 10.42s.
A couple of other MoC athletes, Gracious Ushie and Favour Ekpekpe, were also in action. The former starred in the 100m while the latter starred in both the 100m and 200m. Ushie ran in the heats and semi-finals, clocking 10.55s to place 2nd in the heats and 10.57s in the semis, narrowly missing out on the final.
Ekpekpe placed 3rd in his 100m heat and then won his 200m heat with a time of 21.62s, the third-fastest time across all heats behind Elkanem (21.29s) and Israel Okon Sunday (21.35s).