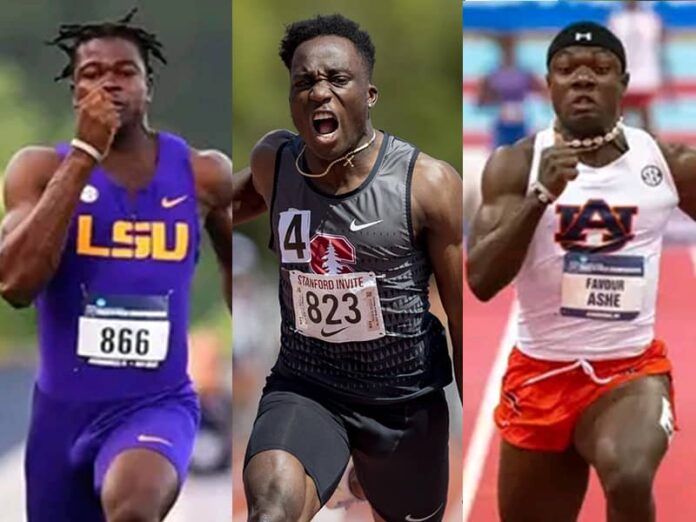 The NCAA championships qualification slots were up for grabs last weekend at the east and west regionals that took place at Jacksonville, Florida, and Sacramento, California, respectively where the best 12 from each region got to qualify for the championships set to hold in two weeks.
Udodi Onwuzurike was the man to beat at the West Regionals. After going under 20s for the first time in his career, Onwuzurike did something remarkable as he went sub-10 in the men's 100m with a phenomenal time of 9.92s, which ranks him joint-third with Seun Ogunkoya in the Nigerian all-time list.
This feat became a possibility after beating the NCAA 100m leader, Terrace Jones of Texas Tech in 9.92 to 9.93, to take the status of the best NCAA sprinter in the Western Region.
Onwuzurike also qualified for the 200m with a fiery 20.07s after running 20.33s in the heats.
At the moment, Onwuzurike is the only Nigerian to qualify for both the 100m and 200m ahead of the forthcoming World Championships in Budapest come August.
Favour Ashe and Godson Brume were also in fine form at the East Regionals where they both went under 10s, though their marks were wind-aided.
Ashe won his heat in 9.92s (+4.4m/s) ahead of Brandon Hicklin (9.96s) and Robert Gregory (9.97s). That time is also his second-fastest 100m time under all conditions.
Brume followed suit in winning the next heat with a marginally wind-aided time of 9.94s (+2.7m/s)— his fastest 100m time under all conditions—ahead of Sterling Warner Savage (10.07s) and countryman Alaba Akintola (10.08s).
The trio of Ashe, Brume, and Akintola finished among the 12 fastest athletes in the East Regionals, which automatically qualifies them for the NCAA Championships.
Akintola qualified for the 200m with a wind aided clocking of 20.03s to rank the 7th fastest overall.
East Regionals
Dubem Amene qualified for the men's 400m after ranking 10th overall with a time of 46.61s. He ran a Season's Best (SB) of 46.07 in the early rounds.
Stephen Eloji and Prosper Ekporere exited the regionals in the second round of the competition after clocking times of 13.78w and 13.84w respectively.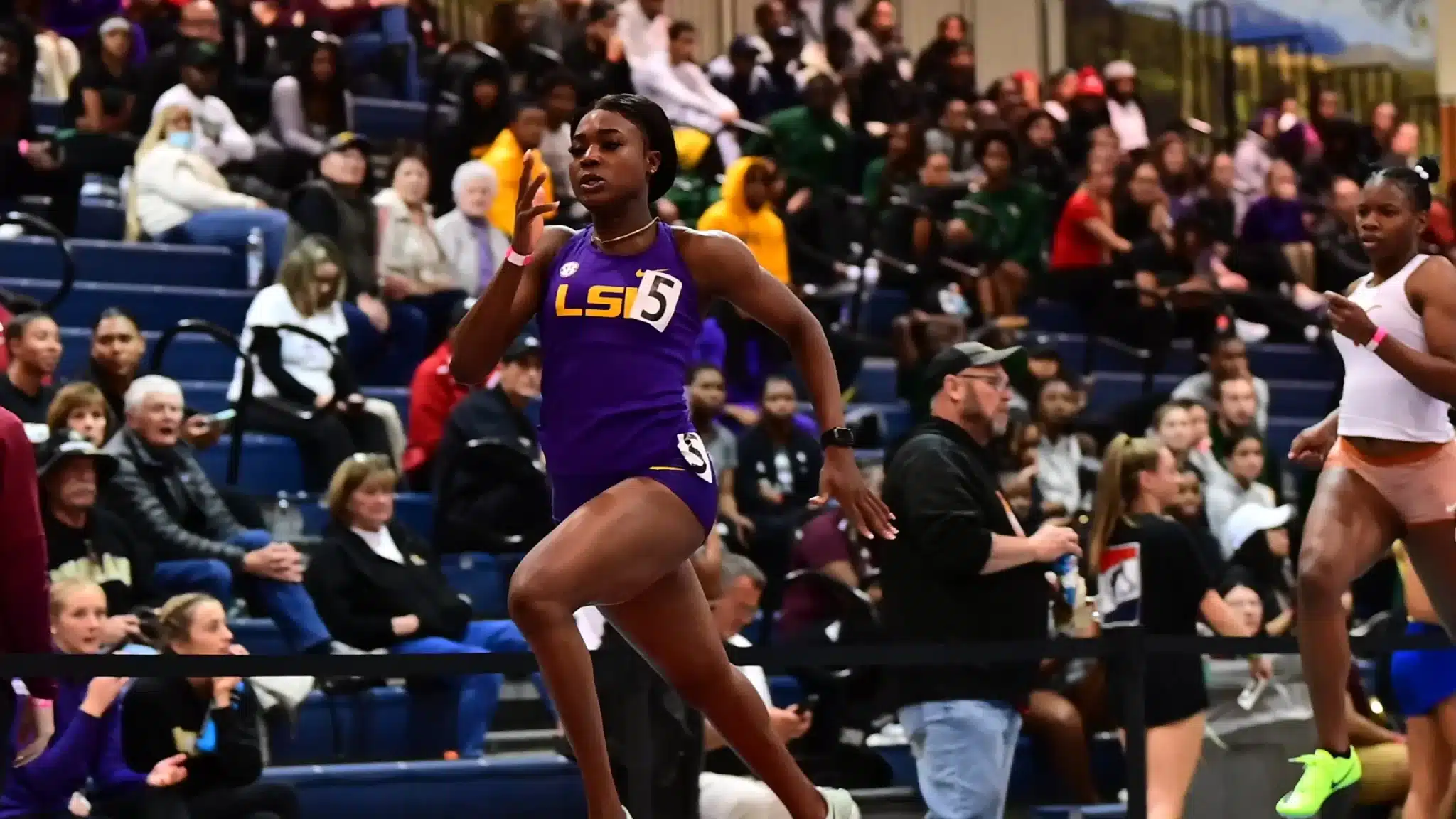 Favour Ofili made it to her sixth NCAA Championship after running 22.77s to place 3rd in her heat behind Jacious Sears (22.41s) and Kynnedy Flannel (22.74s).
Ella Onojuvwevwo got eliminated in the first round after running a 53.70s to place 4th in her heat in the women's 400m.
Abasiono Akpan failed to qualify for the Championships after ranking 17th overall in the women's 400m hurdles with a time of 58.63s.
West Regionals
Karlington Anungba registered a PB of 10.17s to finish 5th in the same heat as Onwuzurike, which saw him through to the Championships.
Rosemary Chukwuma clocked an SB of 11.09s to finish 2nd in her heat behind Kennedy Blackmon (11.92s) and rank 6th overall. She ran 11.19s in the first round. She missed out on the 200m with a time of 23.08s (18th overall).
Imaobong Nse Uko was quite unfortunate as she was a spot away from qualifying for the 400m after recording a 51.51s to place 5th in her heat and 13th overall.
Bashiru Abdullahi qualified for his second NCAA Championships as he surged to 13.61s in the men's 110m hurdles.
National Record Holder, Ezekiel Nathaniel coasted clear in his heat to a time of 49.04s, ahead of Cass Elliot who clocked 49.57s in the men's 400m hurdles.
Teammate Chinecherem Prosper also punched his ticket with a distance of 74.30m in the men's Javelin Throw.
Adaobi Tabugbo didn't cut it as well as she finished 17th overall with a PB of 13.29s in the women's 100m hurdles.
Onaraa Obamuwagun finished 5th in the women's Triple Jump with a distance of 13.42m, which earned her a qualification slot.
Raphael Egbuchilem won his heat with a PB of 45.79s—the leading time by a Nigerian this season—in the men's 400m but couldn't keep up with the momentum in the quarterfinals as he clocked 46.08s to rank 17th overall.
In the elite circuit, Tobi Amusan and Chukwuebuka Enekwechi competed at the Los Angeles Grand Prix where the former finished 8th in 12.69s as Jasmine Camacho-Quinn stormed to a Word Lead (WL) of 12.31s, while the latter placed 5th with an SB of 21.69m in the men's Shotput to hit the World Championships standard.
Ryan Crouser broke the World Record in an enormous 23.56m to take the win.