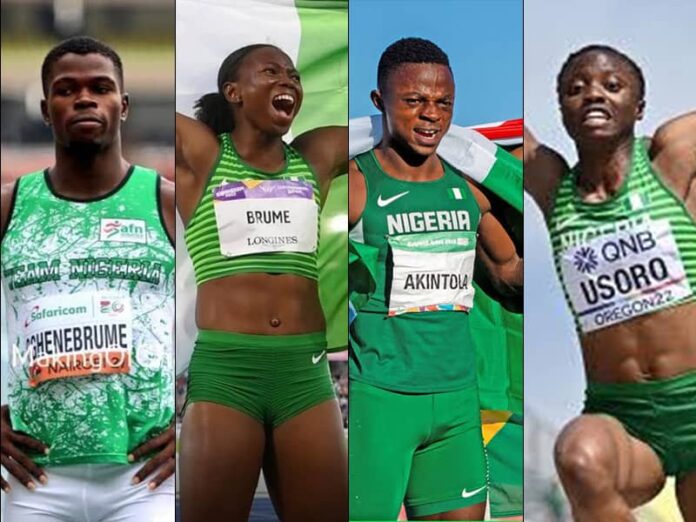 As Athletics meets around the world move into full gear, most schools in the NCAA circuit have started concluding their regular season in preparation for the incoming Championships week.
African Record Holder, Ese Brume started her Long Jump campaign with an emphatic victory at the Botswana Golden Grand Prix with a last-round flight of 6.77m, which serves as a Season's Best (SB) ahead of African Champion Marthe Koala (6.69m).
At the Bernie Moore Stadium, her younger brother Godson Brume defeated Erriyon Knighton to claim the men's 100m title at the LSU Invitational in a wind-aided 10.01s (+3.3m/s). The latter placed 3rd in 10.13s while Da'Marcus Fleming was 2nd in 10.10s.
Brume also ran the anchor leg as his team lowered their SB to 38.26s, which is the second-fastest time in LSU's history and the NCAA leading time.
Favour Ofili made her return to the track after taking some time off. She dashed to an SB of 11.28s to finish 5th in the women's 100m. Aleia Hobbs won the race with a time of 11.04s. Ofili also partook in the women's 4x100m where her team won in 43.56s.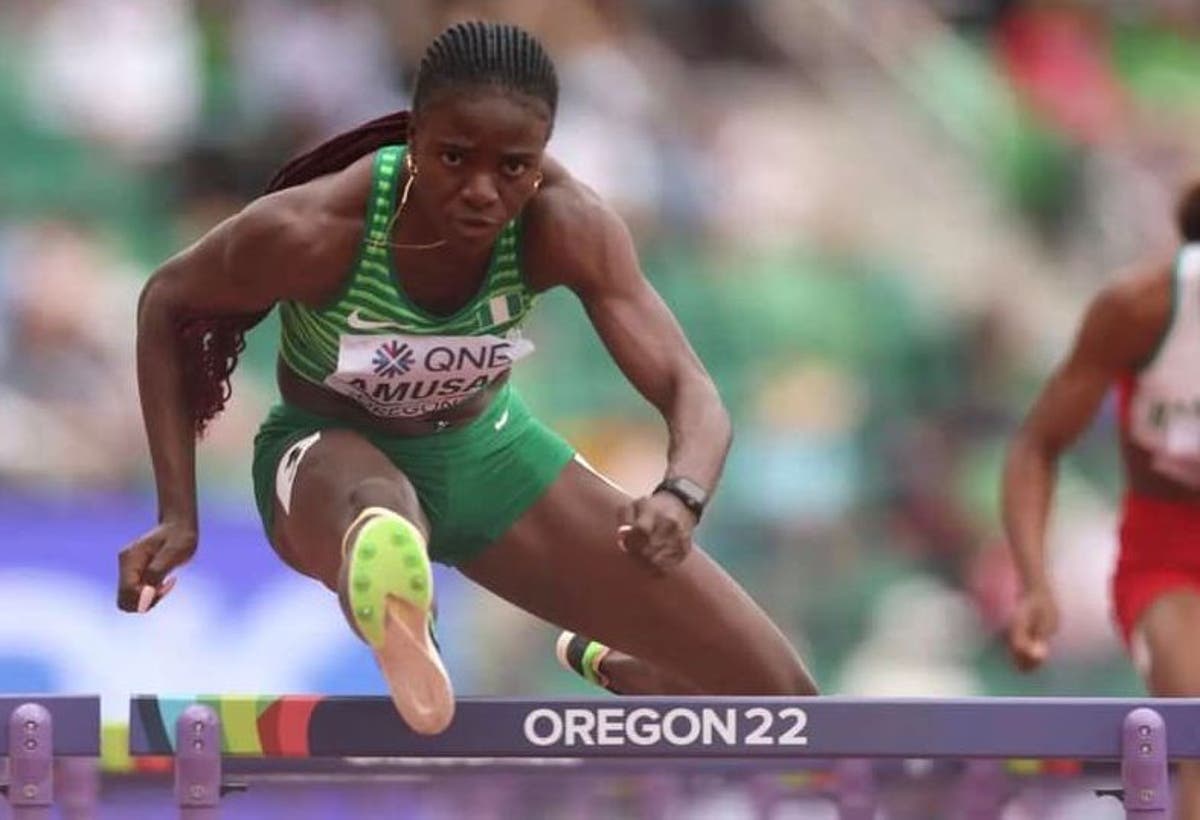 At the Drake Relays, World Record Holder Tobi Amusan finished 4th in the women's 100m hurdles clocking a vast 12.69s. Tia Jones took the prize with a sublime 12.44s over Tonea Marshall (12.61s) and Nia Ali (12.67s).
Chukwuebuka Enekwechi placed 3rd in the men's Shotput with a throw of 20.81m. Ryan Crouser won the event with a massive 22.42m while Adrian Piperi was 2nd in 21.45m.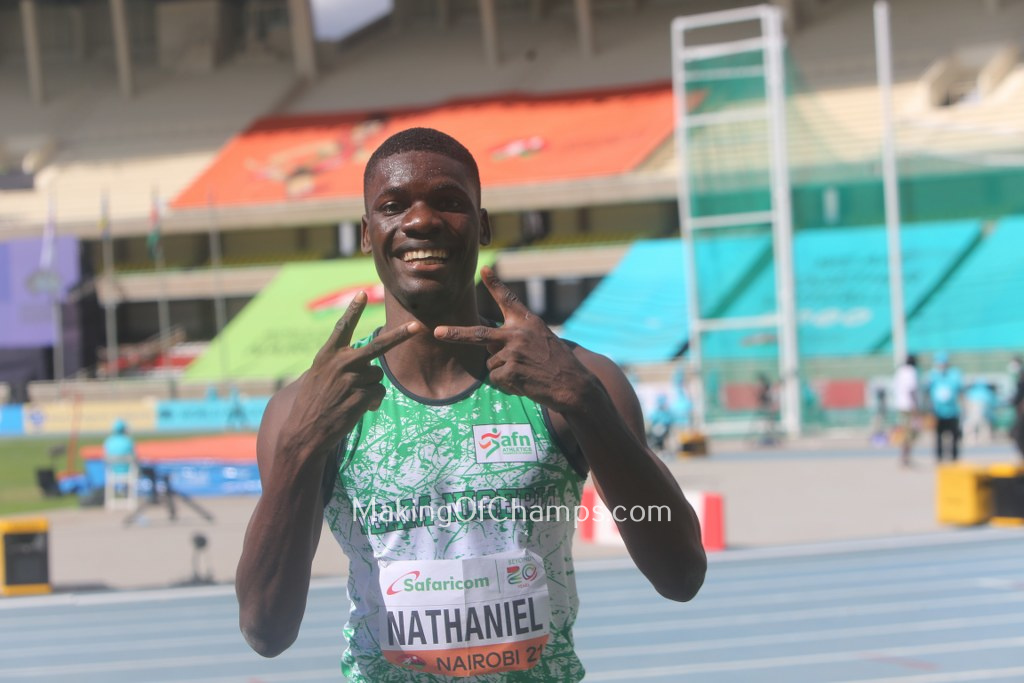 Baylor's Ezekiel Nathaniel won the men's 400m hurdles with a strong 49.47s. He was the only man to go sub-50 in the event. Ayden Owens-Derleme was 2nd in 50.28s while Caleb Cavanaugh was 3rd in 50.31s.
Nathaniel later starred in the men's 4×400m for Team Nigeria, running the second fastest split of 45.99s. The team also comprising his older brother Samson Nathaniel, Sikiru Adeyemi and Chidi Okezie, eventually finished 2nd with an SB of 3:05.42s, behind Georgia (3:04.57s).
Nse Imaobong Uko clocked her second sub-52 time of the season, finishing 4th with a time of 51.89s. Shamier Little clinched the win with an SB of 50.61s in the women's 400m. Uko later competed in the women's 200m where she won her heat with a time of 23.22s
Ruth Usoro competed in the Triple Jump for the first time in the 2023 season at the Corky/Corfoot Shoot out meet. She leaped past 14m (14.12m) on her final attempt to take the win while Onaara Obamuwagun was 3rd with 13.73m.
Erhire Best won the men's equivalent with a jump of 16.37m (+2.1m/s) over Keyshawn King's legal 16.17m jump.
Success Umukoro powered to a Personal Best (PB) of 11.29s behind Kennedy Blackmon (11.06s) and Adaejah Hodge (11.11s) in the women's 100m. Usoro won her heat in a wind-aided 11.36s over Eva Kubickova (11.42s).
Alaba Akintola lowered his SB to a quick 10.08s to win the men's 100m ahead of Denarrion Ard (10.38) and Jameel Walkes Miller (10.51). He also won the 200m in 20.93s at the Outdoor Music City Challenge.
His teammate, Stephen Eloji once again bettered his PB to win the men's 110m hurdles with a time of 13.73s.
Sade Olatoye launched her implement to a huge SB of 69.33m to win the women's Hammer Throw well ahead of 2nd place finisher Rebekah Stucker (60.58m).
Nigerian Record Holder, Edose Ibadin was victorious in the men's elite 800m, clocking a time of 1:49.47s despite the rainy conditions at the Penn Relays.