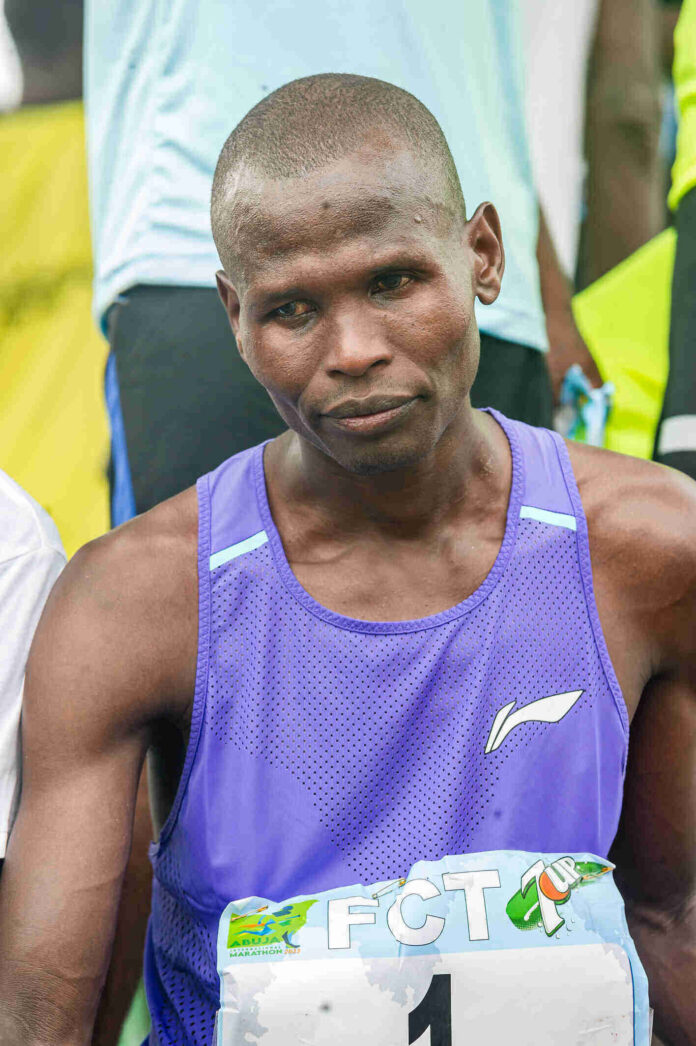 Kenya's Emmanuel Naibei and former World Record holder in the women's 3000m Steeplechase, Ruth Jebet, emerged Champions in the maiden Abuja International Marathon.
Despite the myriad of challenges that beset organizing the first edition of the competition, the heavens were kind to the historic race held at the Federal Capital Territory.
Usually in April, the beautiful city of Abuja is synonymous with torrential rainfall but on Saturday 29 April, the city provided perfect weather that aided Naibei's emergence as champion of the first Abuja International Marathon with a time of 2:13: 45.
The winning time is the best ever recorded in any first edition of Marathon races in Nigeria. This is the second time Naibet is winning a marathon in Nigeria, having also won the 2021 edition of the Access Bank Lagos City Marathon.
Finishing in second position was Benard Sang 2:13:49, while Ezekiel Koech ensured it was a complete sweep for Kenya in the men's category with a time of 2:13:51.
Kenyan-born Bahraini athlete Jebet stole the show by running a solo race in the women's category to win her first ever marathon with a time of 2.36.08, while Kenya's Mercy Kwambai was 2nd with 2:38:17. Dida Negasa of Ethiopia settled for 3rd.
There were also keen competitions for prizes in the 10km and 5km races which were dominated by fun runners and students from across the Abuja metropolis.