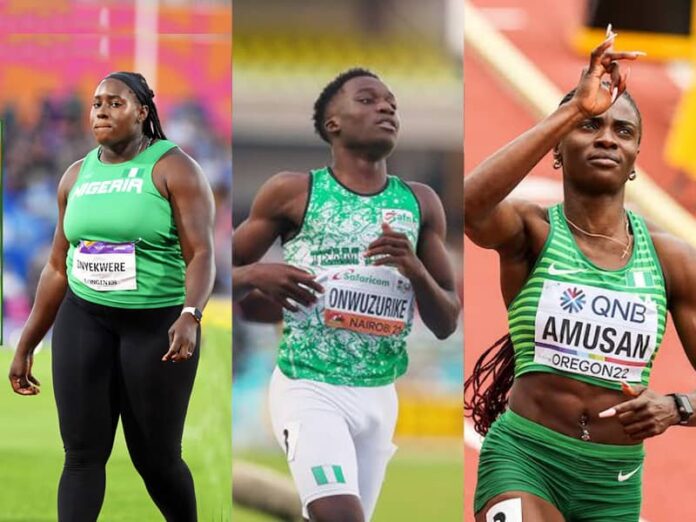 It was a busy weekend for Nigerian athletes abroad in their pursuit of glory for both school and country across various meets in the US.
Commonwealth Games Champion, Chioma Onyekwere broke a 16-year-old African Record at the Oklahoma Throw Series to win the women's Discus throw with a dynamic swing of 64.96m, a huge boost from the 60.79m she threw at her previous outing.
Onyekwere becomes the first Nigerian field athlete (male or female) to attain World Championships standard in the 2023 outdoor season.
2021 World U-20 Champion, Udodi Onwuzurike also qualified for the World Championships by storming to a rapid 20.14s, a Season's Best (SB) to win the men's 200m at the Mt. Sac Relays ahead of Matthew Boiling at (20.27s) and David Dunlap (20.38s).
That time doubles as his fastest 200m season opener ever, making him the fastest Nigerian in the 100m and 200m so far in 2023!
World Record holder, Tobi Amusan got to run her first 100m hurdles race since her victory at the Diamond League finals in Zurich at the Tom Jones Invitational where she finished 2nd behind Nia Ali (12.53s) with an SB of 12.59s, but ahead of Charlton Devyne (12.64s).
Amusan returned to the track an hour later to record a Personal Best  (PB) of 11.10s to place 3rd in the women's 100m, making her the fastest African woman in 2023.
Still at the same meet, Texas Tech's Rosemary Chukwuma sprinted to a wind-aided 10.85s to finish 2nd in the women's 100m behind Julien Alfred who went sub 10.8 (10.72s). This is the 3rd time Chukwuma will be running a wind-aided 10.8 in her career.
An array of PBs were recorded from the LSU duo of Godson Brume and Ella Onojuvwevwo. The former won his heat by clocking his first-ever sub 21 (20.92s) in the men's 200m while the latter registered 23.35s to narrowly lose to Nya Bussey by a thousandth of a second, despite the identical time.
Baylor's sophomore, Nse Imaobong Uko bettered her PB to 23.10s to rank 3rd in her heat. Uko also competed in the women's 400m where she finished 5th with an SB of 52.10s in the heat in which Britton Wilson shattered the NCAA record with an obliterating 49.51s ahead of Rhasidat Adeleke who clocked a National Record (NR) of 49.90s for Ireland.
Across the 400m hurdles, Ezekiel Nathaniel finished 5th in his heat with 49.44s while Abasiano Akpan won her heat with an SB of 56.93s in the women's division.
At the Bryan Clay Invitational, Middle Tennessee senior, Alaba Akintola won the men's 100m with an effortless 10.21s to finish well ahead of 2nd-placed Sam Blaskowski (10.35s) and 3rd-placed Omari Lewis (10.41). Akintola completed the sprint double with a wind-aided 20.46s.
Liberty freshman, Prosper Ekporere ran an SB of 13.83s, improving on his wind-aided 14.13s from two weeks ago to place 3rd ahead of compatriot Stephen Eloji who returned a time of 13.97s.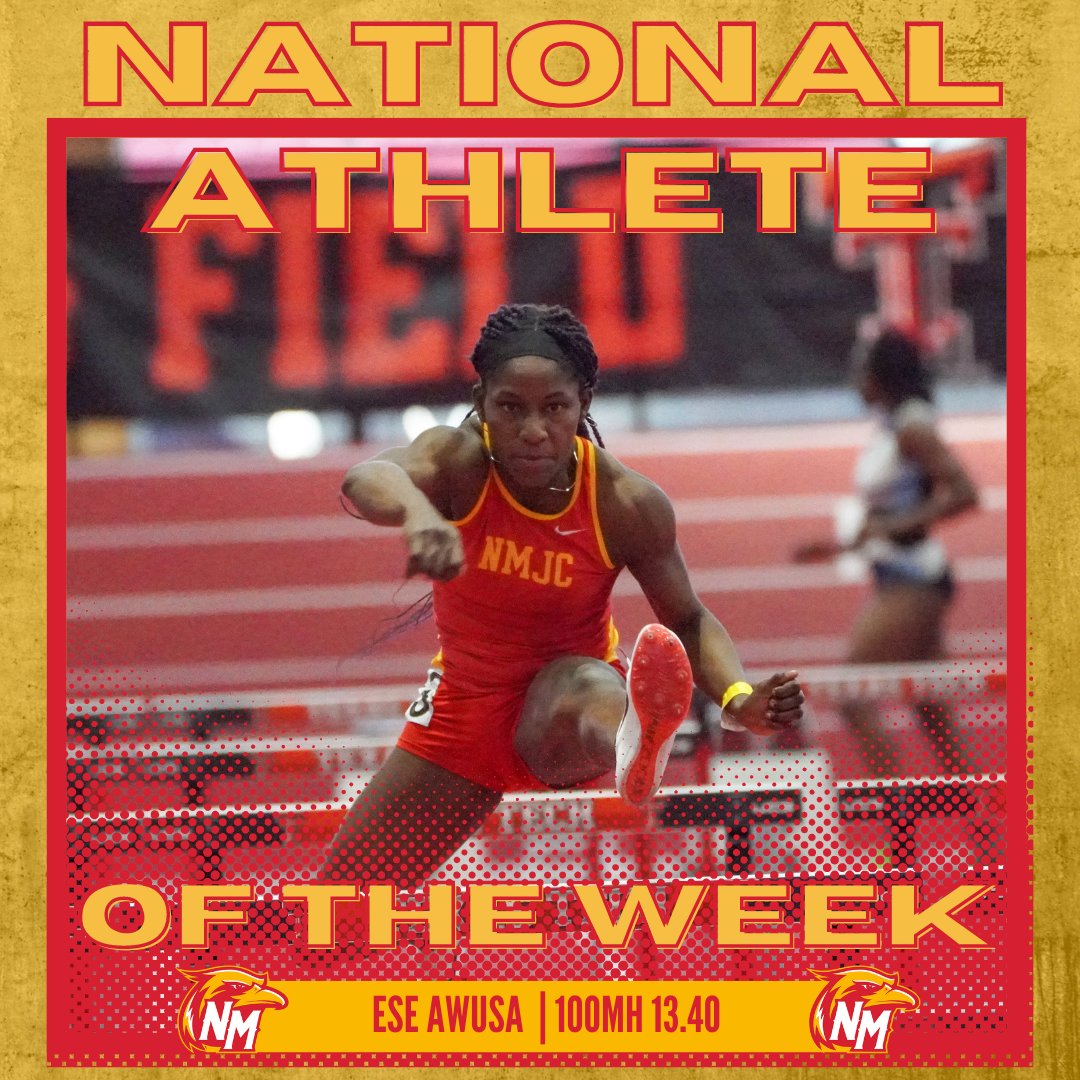 Over in New Mexico, Ese Awusa continued from where she stopped the past week that saw her earn the Athlete Of The Week to win the women's 100m at the Ross Black Open in New Mexico with a PB of 11.67s. Success Umukoro was second in the women's 200m with a time of 23.66s.
Bashiru Abdullahi dropped an SB of 13.65s  to emerge victorious in the men's 110m hurdles at the Kingsville Catcus Cup ahead of Ja Qualon Scott (13.71s), which makes him the fastest Nigerian in the event this season.
Ashley Anumba decimated the field with a clear 58.00m mark to win the women's Discus throw over Kaiya Saunders who could only manage a 49.96m throw at the Virginia Grand Prix.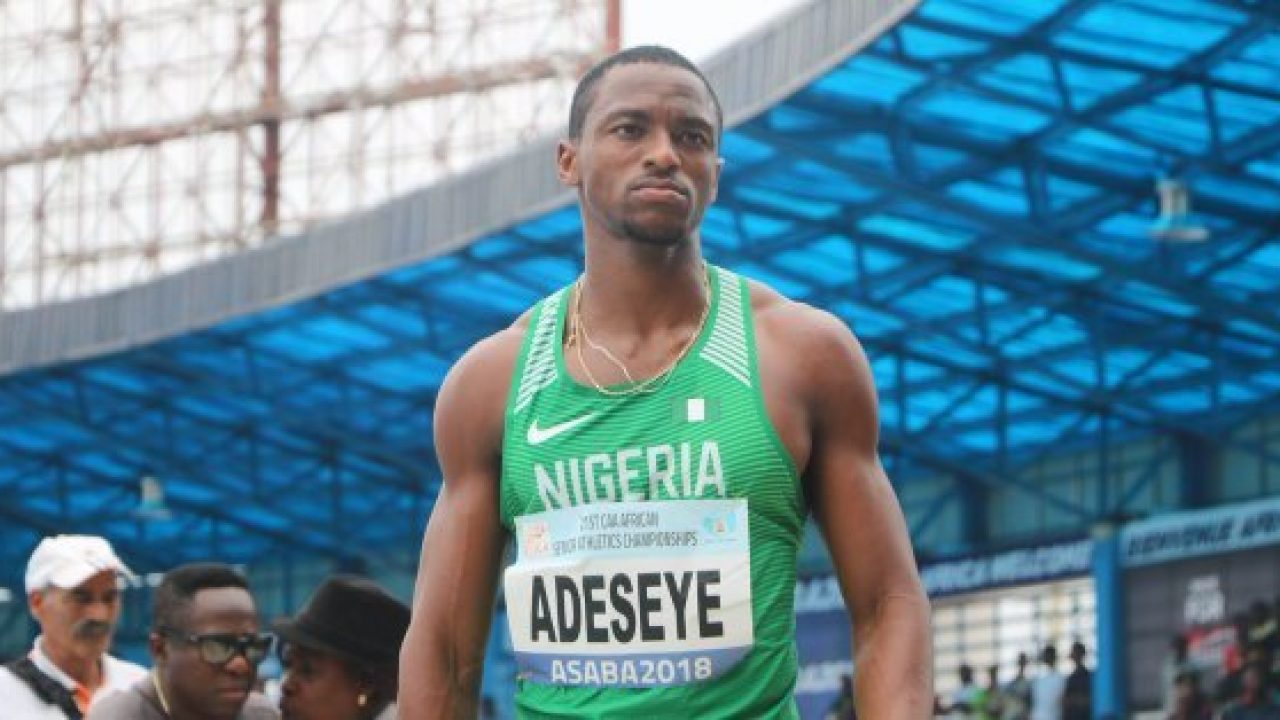 Three-time National Champion, Seye Ogunlewe started his 2023 campaign with a 2nd place finish at the East Texas Invitational. He clocked a time of 9.97s with a massive tail wind of +5.9m/s.
Miracle Thompson dashed to a wind-aided 13.77s (+3.0m/s) to rank 2nd behind Gabrielle Gibson (13.39s) at the KU Relays.