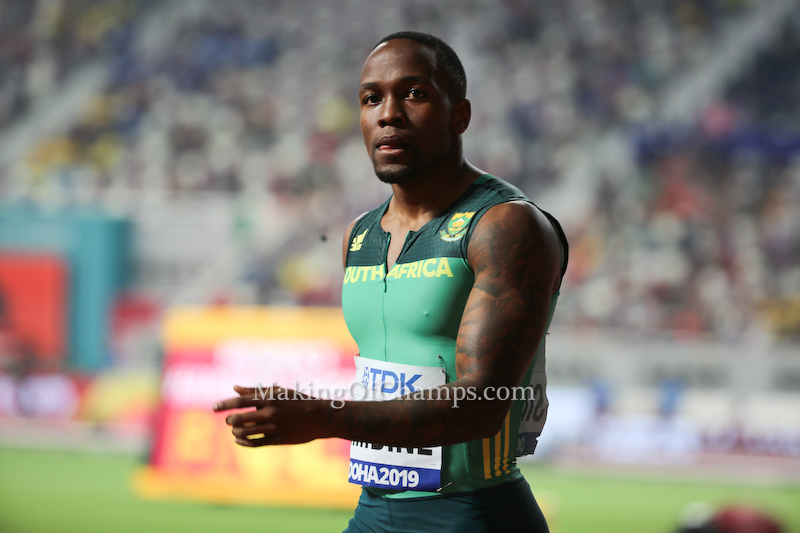 Akani Simbine got his season in full swing at the ASA Senior Track & Field Championships in Potchefstroom, gaining hold of the men's 100m World Lead (WL). The night before at the famous Jamaican School Champs, 19-year old Bouwaghjgie Nkrumie set a WL of 9.99s but it only stayed at that for a few hours.
Some 12,000km and a few hours away in South Africa, Simbine lined up for the opening round of the men's 100m, clocking a wind legal time of 9.98s. This time barely held up as the WL as he went ahead to run 9.92s to win his semifinal less than 4 hours later!
He topped this off, adding icing to his beautiful string performances with victory in the final as he won his fifth National 100m title in 10.14s into a slight headwind. Behind him was U-20 standout, Benjamin Richardson in 10.27s and Rivaldo Roberts in 3rd with 10.36s.