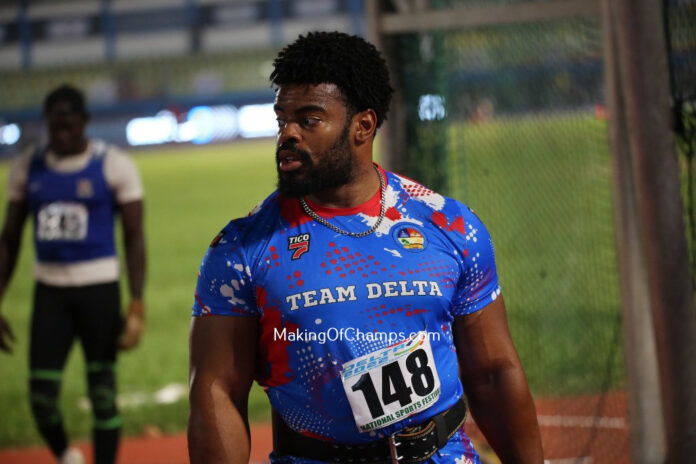 Day 1 of Athletics at the 21st edition of the National Sports Festival (NSF) in Asaba, Delta State, commenced on a dramatic note as Gold Coast 2018 men's Shot put Silver medallist, Chukwuebuka Enekwechi added the men's Hammer National Record (NR) to his Shot put NR to win the former.
Enekwechi threw a distance of 67.45m on his third attempt to clinch GOLD for Delta state – a Games Record as well – breaking Christian Okoye's 36-year-old former record of 66.92m. Interestingly, the mark thrown by Enekwechi is not his Personal Best in the men's Hammer as his best throw in the event is 72.77m, set in 2015 before switching allegiance from USA to Nigeria.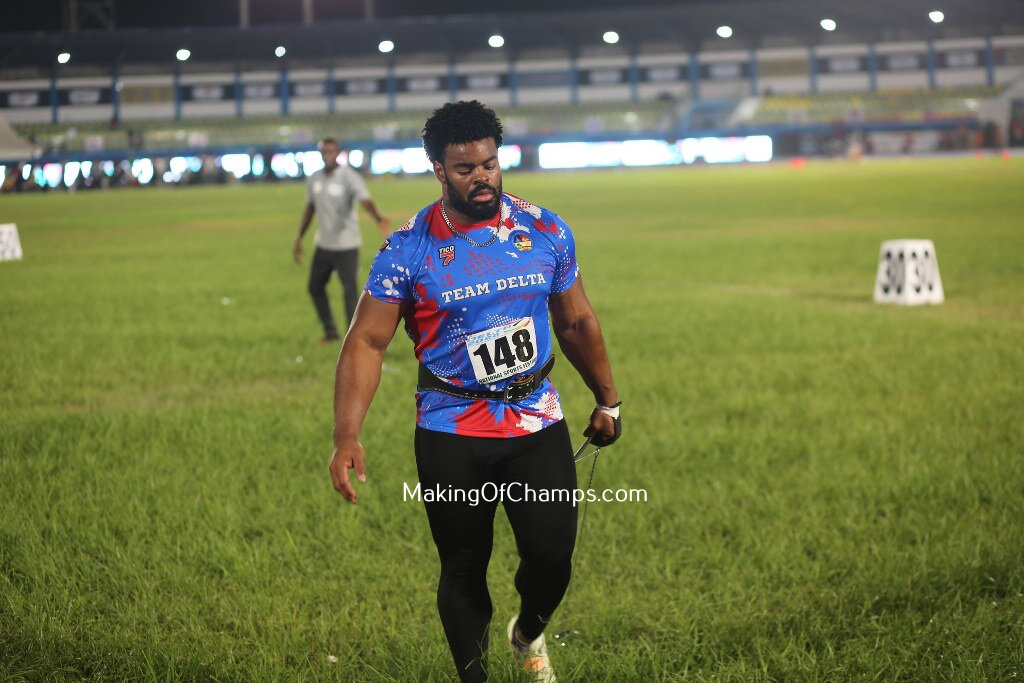 This is the second time he will be gunning for two titles at the same NSF, having won the Hammer and Shot put titles in 2018 in Abuja. Enekwechi has a PB of 21.80m in the Shot put and is a multiple continental champion in the event.
One of the main events on Day 1 was the 400m heats, and Delta State's Samson Nathaniel clocked the overall fastest time across all heats, 46.63s, to win Heat 4. Victory Achakpoekiri (Delta State) was over the moon after going under 47s for the first time, winning his heat in a PB of 46.97s.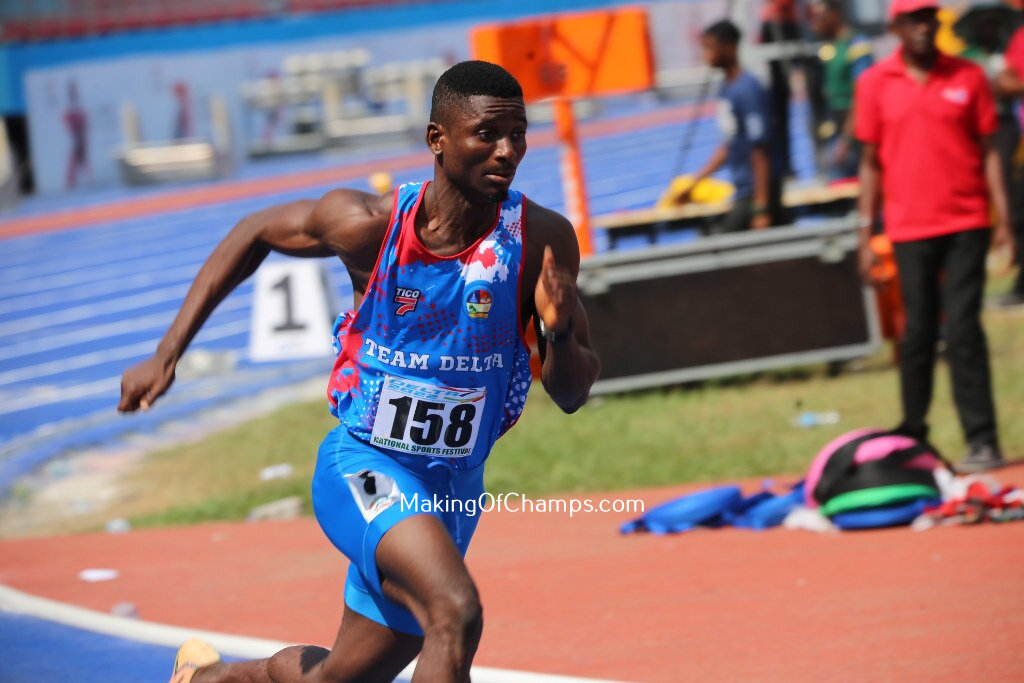 Sikiru Adeyemi of Oyo state clocked 47.03s to win heat 7 as Edo 2021 Silver medallist, Emmanuel Ojeli won heat 5 in 47.26s. Japhet Samuel won heat 6 in 47.52s.
Having settled for Silver in the women's event last year, Patience Okon-George (Cross River State) will set her sights on the GOLD medal this time around as she's yet to win the event at the NSF. On Sunday, she underlined why she remains the favourite to win the women's 400m title, running the overall fastest time of 53.03s to win Heat 2.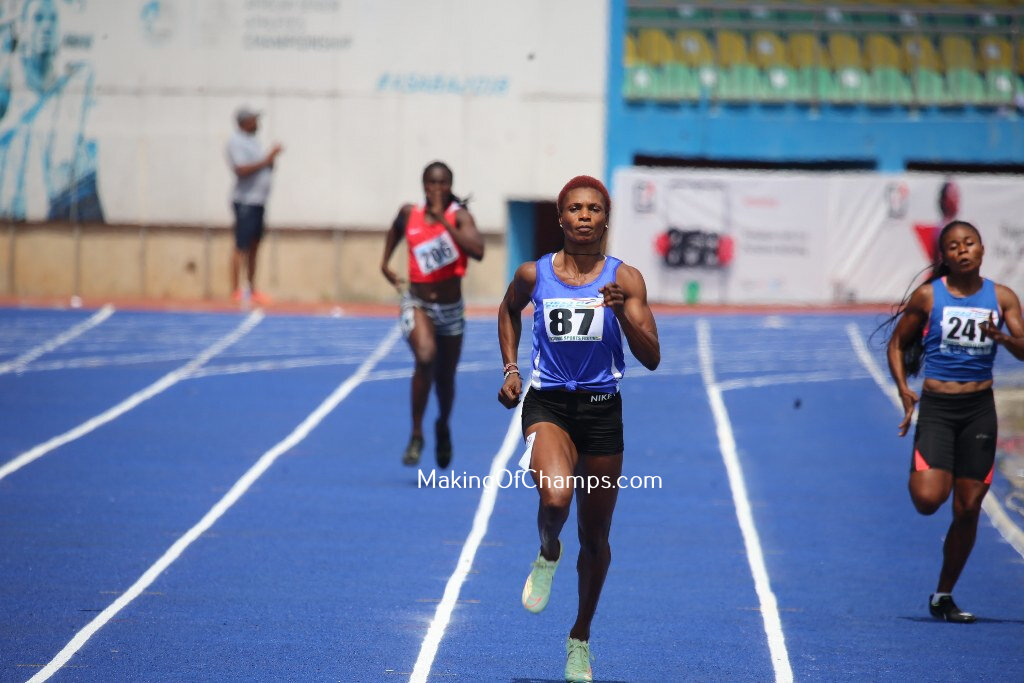 Queen Usunobun (Delta State) posted the second fastest time overall, clocking a time of 53.44s to easily win heat 7. Deborah Oke won Heat 1 in 54.17s while Josephine Oloye won Heat 3 in 54.06s.