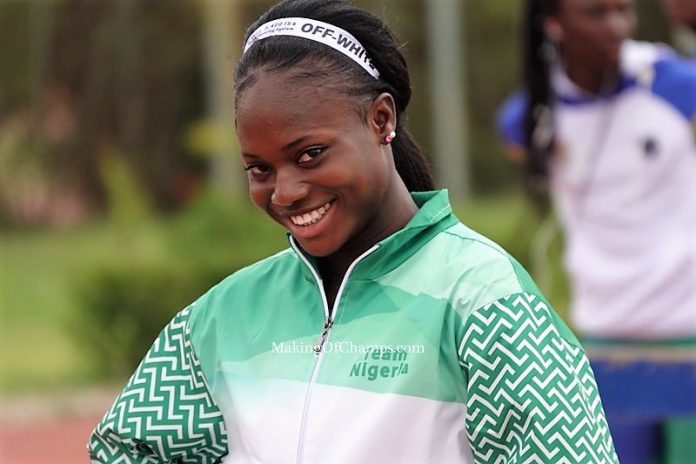 Here's the full schedule of ALL Team Nigeria events on Day 9 of the Commonwealth Games taking place in Birmingham, UK.
Follow Making of Champions on any of our social media platforms for LIVE TWEETS – @MakingOfChamps on Twitter, and POSTS on Facebook and Instagram throughout the day. You can also catch up on our interviews with the Athletes on our YouTube page.
Athletics & Para Athletics
10:17am: Women's High Jump Final – Esther Isa, Temitope Adeshina
10:20am: Women's F55-57 Shot Put Final – Ugochi Alam, Eucharia Iyiazi
12:27pm: Women's 4x100m heats
12:57pm: Men's 4x100m heats
7:00pm: Women's Hammer Throw final – Sade Olatoye
8:45pm: Men's 400mH Final – Ezekiel Nathaniel
9:18pm: Men's 200m Final – Udodi Onwuzurike
9:44pm: Women's 200m Final – Favour Ofili
Boxing
3:45pm: Over 57kg-60kg (Lightweight) Semi-Final 2 – Cynthia Ogunsemilore
7:45pm: Over 54kg-57kg (Featherweight) Semi-Final 2 – Elizabeth Oshoba
8:30pm: Over 70kg-75kg (Middleweight) Semi-Final 1 – Jacinta Umunnakwe
9:00pm: Over 92kg (Super Heavyweight) Semi-Final 1 – Ifeanyi Onyekwere
Table Tennis & Para Table Tennis
9:30am: Women's Doubles Round of 16 – Bello Fatima Atinuke/Edem Offiong
10:10am: Men's Singles Quarter-Final 1 – Quadri Aruna
4:45pm: Women's Singles Classes 6-10 Bronze Medal – Faith Obazuaye
6:15pm: Men's Singles Classes 3-5 Bronze Medal  – Isau Ogunkunle
7:00pm: Men's Singles Classes 3-5 Gold Medal  – Nasiru Sule
8:30pm: Women's Singles Classes 3-5 Gold Medal – Ifechukwude Ikpeoyi
Wrestling
Women's Freestyle 50 kg Nordic Group B Match – Miesinnei Genesis
Men's Freestyle 57 kg Quarter-Final – Ebikewenimo Welson
Women's Freestyle 76 kg Quarter-Final – Hannah Reuben
Women's Freestyle 53 kg Nordic System Match – Mercy Adekuruoye
Men's Freestyle 74 kg 1/8 Final – Ogbonna Emmanuel John
NB: The times slated for the events are Nigerian times.