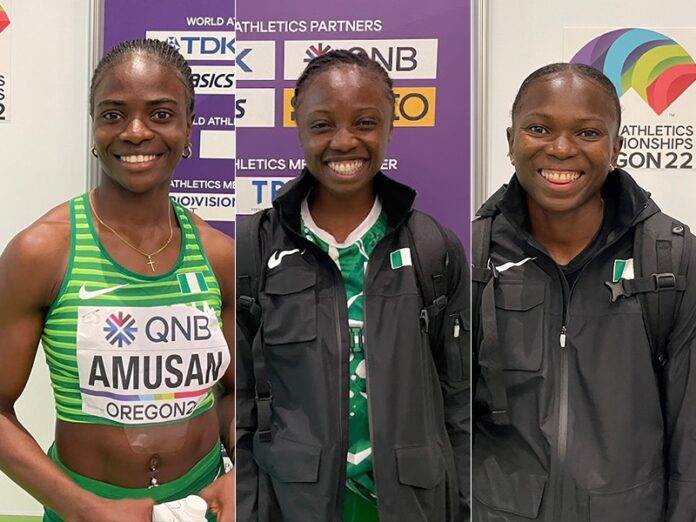 Team Nigeria ended the 10-day World Athletics Championships in Eugene, Oregon with a flourish and arguably the greatest ever performance in Nigerian Track & Field history as Tobi Amusan broke the World Record in the women's 100mH and Ese Brume won a Silver in the women's Long Jump!
Ese Brume was one of the favourites heading to the World Championships final in the women's Long Jump and lived up to expectations, producing a huge 7.02m, her biggest jump of the year for a Silver medal.
Before Brume's exploits on the field, the first surprise on the track dropped when Tobi Amusan shattered the World Record (WR) in the first semifinal of the women's 100mH, running an absolutely stunning 12.12s!
In the process, she had beaten the previous WR holder Keni Harrison and former World Champion Danielle Williams, but if there were ever any doubts about her performance, Amusan made sure to put all the doubts to rest in the final as she again bettered her time from the semis, running 12.06s (2.5) and coming so close to being the first woman to ever break 12 seconds in the event.
She became Nigeria's first ever World Champion in style and now has the two fastest times ever run by a hurdler in history.
Ruth Usoro was also in action in the women's Long Jump where she finished 10th overall with a second round attempt of 6.52m.