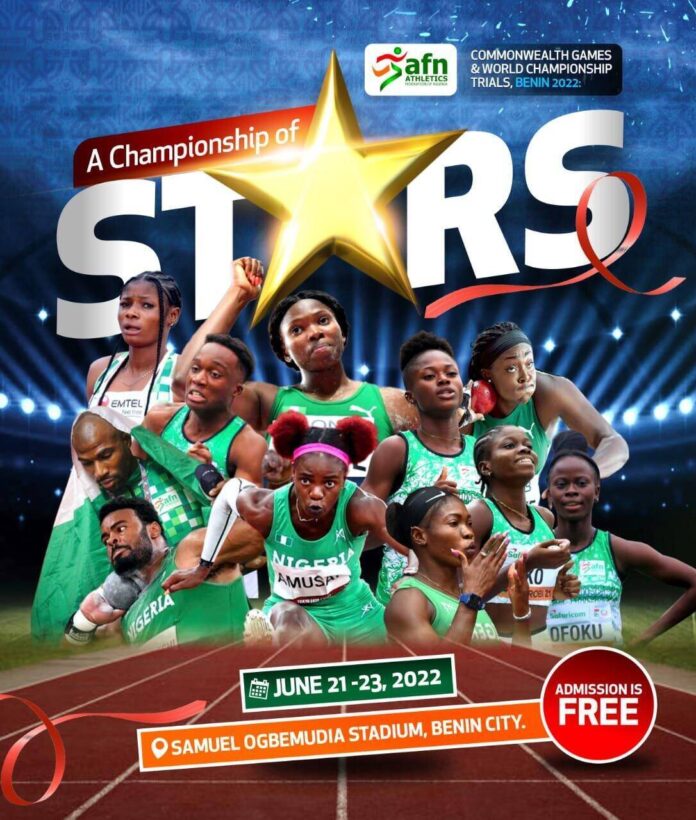 The stage is set for explosive action at the 2022 Nigerian Commonwealth Games and World Championships Trials slated to hold at the Samuel Ogbemudia Stadium in Benin-City, Edo State, from June 21st to 23rd, with at least four newly-crowned African Champions expected to headline the national showpiece.
Tobi Amusan (100m Hurdles), Chukwuebuka Enekwechi (Shot put), Chioma Onyekwere (Discus) and Sade Olatoye (Hammer) dominated their respective events at the 22nd African Senior Championships held in Mauritius and will all be seeking to defend their national titles as well. Reigning African Games Champions – Ese Brume (Long Jump) and Raymond Ekevwo – are also included in the mix, with Brume gunning for her 5th National title in the event as Ekevwo targets his first GOLD at the Senior Championships.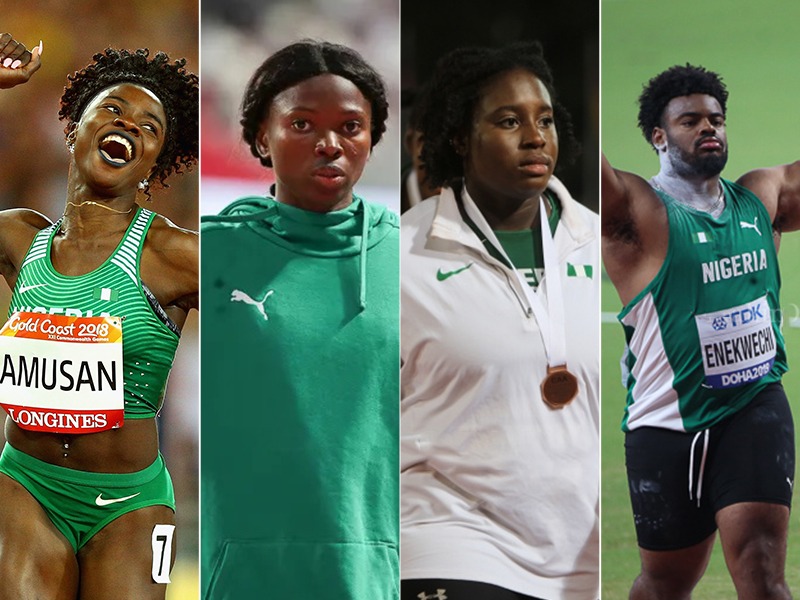 They will be joined by the country's medallists from last week's NCAA Outdoor Championships in Oregon – Favour Ofili (200m Silver), Favour Ashe (100m Silver), Udodi Onwuzurike (200m Bronze) and Ruth Usoro (Triple Jump Silver), as well as finalists Ezekiel Nathaniel (400mH ), Rosemary Chukwuma (100m), Grace Nwokocha (100m/200m) and Prosper Chinecherem (Javelin).
Speaking ahead of the three-day championship, former Athletics Federation of Nigeria (AFN) President and Chairman of the Organizing Committee for the Nigerian Athletics Championship, Chief Solomon Ogba said: "We want to organise a championship befitting our rising profile. I cannot remember the last time we produced three women who have gone inside 11s in the 100m in one year or produce athletes that will break records as old as the athletes themselves."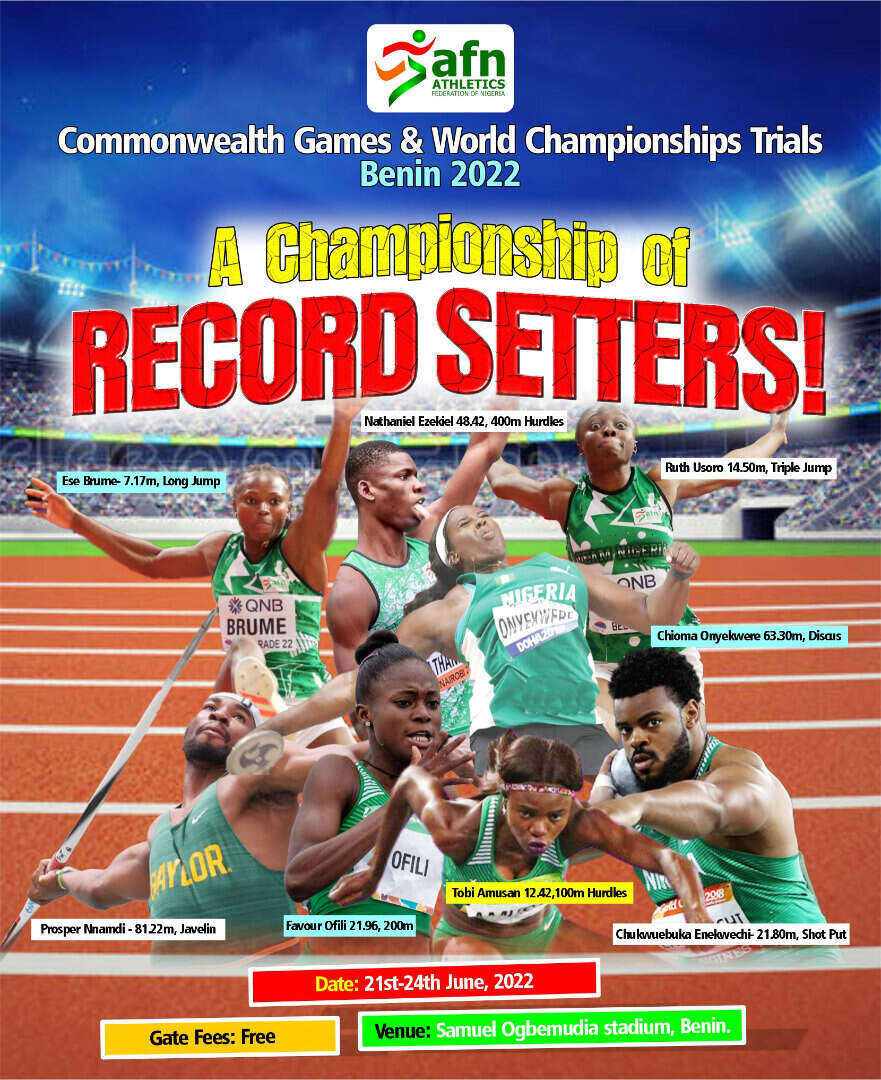 He added: "Last year we had four National Records (NR) broken in the sprint and jumps. This year, we have had more long standing records broken. Ezekiel Nathaniel (48.42s) broke Henry Amike's 35-year-old 400m Hurdles record (48.50s) while Prosper Nnamdi's 81.08m effort last month was 1cm better than the 81.07m NR set by Pius Bazighe in 1999. Ofili also improved her 200m indoor to 22.46s and added the outdoor version. She ran 21.96s to become the first Nigerian woman to go under 22s."
Ofili (10.93s, 21.96s), Chukwuma (10.99s/22.33s) and Nwokocha (10.97s/22.44s) have all ran sub-11s this year and the trio will extend their face-off from the NCAA 100m final in Oregon to the Samuel Ogbemudia Stadium in Benin City. They are the country's Top 3 in both sprints, and while none of them has won the 100m national title before, Ofili claimed the 200m crown in 2019 while Nwokocha did same last year. Tima Godbless who ran a new Personal Best (PB) of 11.25s in Mauritius will be aiming to lower her time once again as she faces her more experienced counterparts.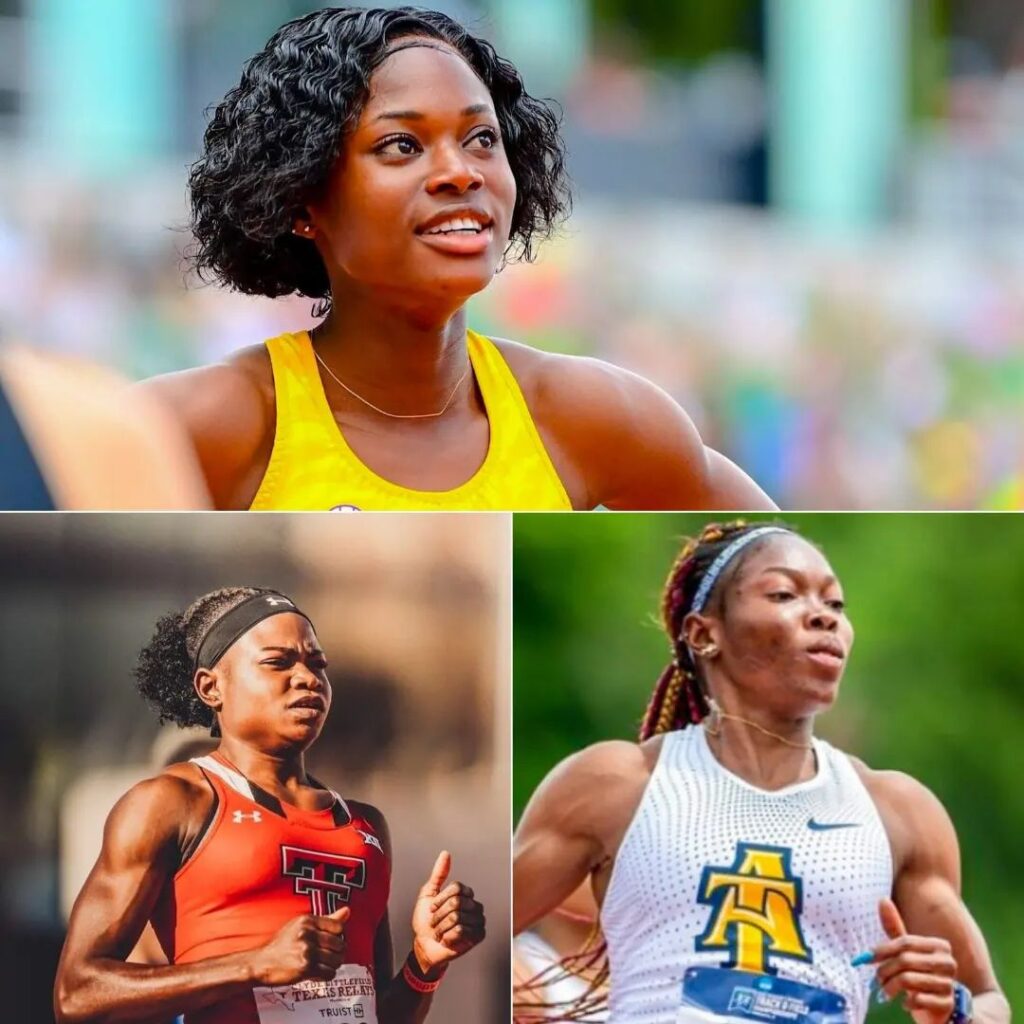 In the men's version, as many as five athletes – Onwuzurike, Raymond Ekevwo, Ashe, Alaba Akintola and Usheoritse Itshekiri – have all gone under 10.10s. Making his debut at the National Championships, reigning World U-20 200m Champion, Stanford's Onwuzurike comes to Nigeria as the fastest man in the 100m/200m (10.03s/20.08s) and is a strong contender in both events. He has already qualified for the World Championships in both events and the only male sprinter to have achieved that feat.
MTSU's Akintola is the second fastest across both sprints, tied in the 100m with Ashe and Ekevwo with 10.04s, and his PB of 20.26s in the 200m is just 0.02s shy of the World Championships standard in the event. Having finished 6th in the 100m last year while making his first appearance at the National Trials, Ashe will be looking to upset the applecart to win his first national title.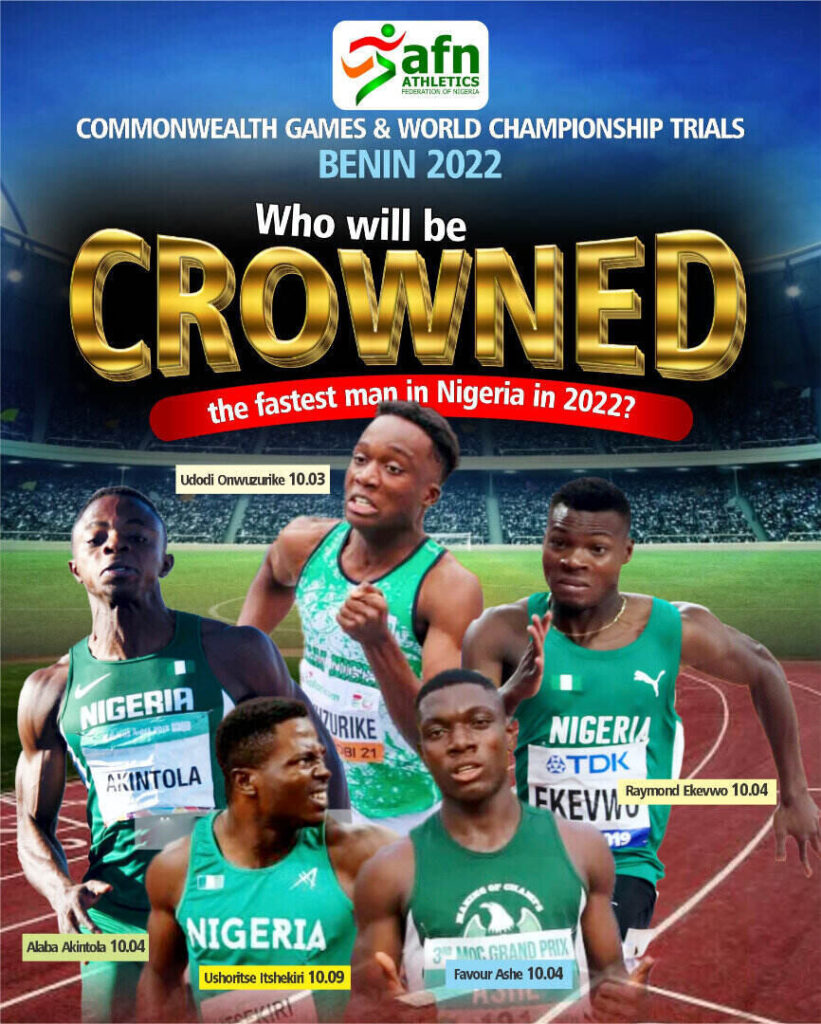 Ekevwo finished outside the podium in 4th place in Mauritius and will hope to boost his confidence with a win in Benin-City. Two-time 100m National Champion Itsekiri (10.09s/20.75s) comes with a lot of experience while defending champion, Enoch Adegoke cannot be overlooked despite having not competed this year.
In the men's 400m, defending champion Chidi Okezie who finished 4th in the 200m in Mauritius, has only competed once over the 400m this year. He comes with a Season's Best (SB) of 47.24s and will slug it out with former Champion Emmanuel Ojeli (46.23s, SB), Sikiru Adeyemi (46.36s) and Nnamani Johnson (46.23s, SB).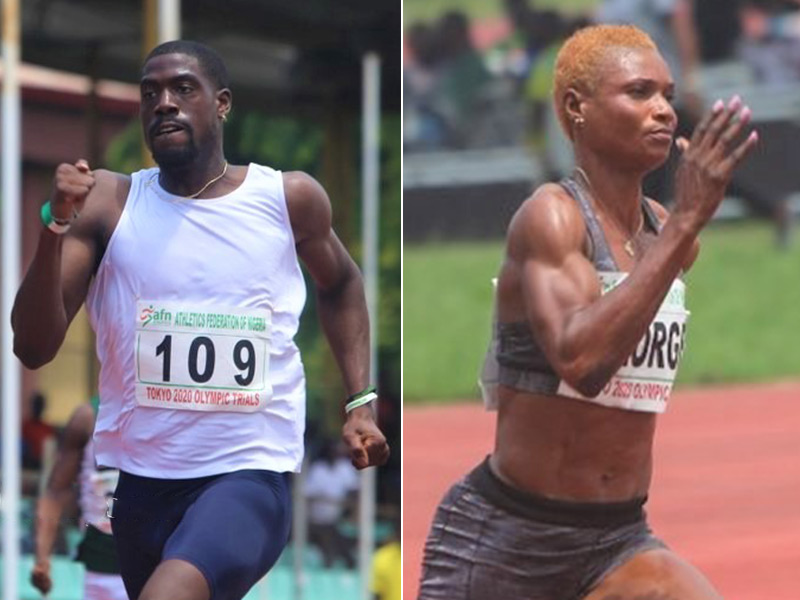 Patience Okon-George will be gunning for a sixth national title but will face stiff opposition from her younger rival, Imaobong Uko who is the only quartermiler (male or female) to have qualified for the World Championships. The Baylor University Freshman raced to a Personal Best (PB) and qualifying standard of 51.24s as Okon-George, who narrowly missed out on an individual medal in Mauritius, has an SB of 52.08s. Another athlete to watch out for is Knowledge Omovoh who finished 2nd at last year's Trials.
The men's High Jump is expected to present an interesting contest between Mike Edwards who is the defending champion and Silver medallist from Mauritius (2.15m, SB), and MTSU's Best Erhire (2.20m, SB). National Sports Festival (NSF) GOLD medallist David Aya (2.05m, SB) cannot be written off and will be hoping to improve on his PB of 2.16m.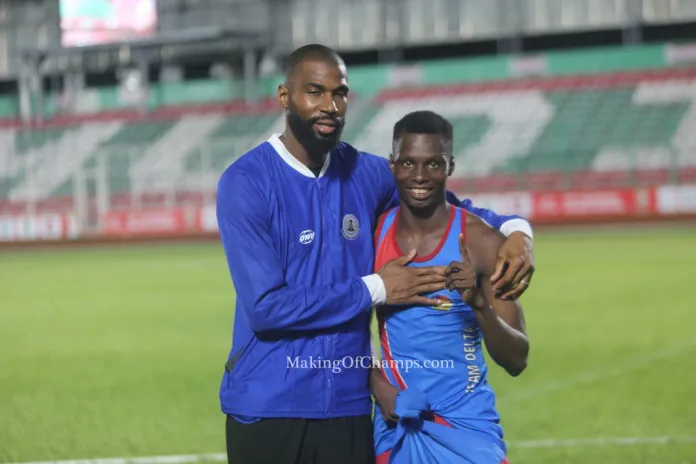 Sade Olatoye and Annabel Orobosa finished 1-2 in the women's Shot put at the National Trials last year. This time around, Orobosa who comes with a PB/SB of 17.21m will be hoping to get an edge over Olatoye who is yet to compete in the Shot put this year and is the African Champion in the women's Hammer throw. Olatoye on the other hand will hope to win GOLD in the Hammer event where she finished 2nd to Annette Echikunwoke last year.
The National Trials will be used to select teams to next month's World Championships in Oregon (July 15th to 24th) and the Commonwealth Games in Birmingham (July 28th to August 8th).