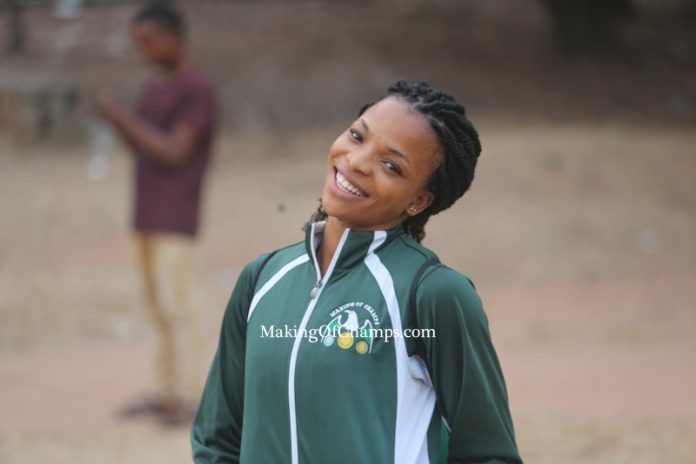 Miracle Thompson has become the latest Making of Champions (MoC) athlete to be awarded a US College scholarship, signing for Cloud County college, and will now be honing her craft in Kansas, stepping up the next phase of her Athletics career.
The National Sports Festival 100m Hurdles Silver Medallist was unveiled by her new school in late December, and she would be emulating other Nigerian athletes like Mercy Ntia-Obong who have passed through Cloud County at some point.
Born in a remote community in Nsirimo, just about 15km to Umuahia, Abia State capital (South East Nigeria), Thompson's progress through the ranks has been quite laudable, combining hard work and sheer determination to rise to National acclaim.
She was first spotted at a regional competition in Enugu during an MoC auditions, and she was one of many budding athletes who were eager for a breakthrough in Athletics. With so many talented athletes fighting for limited slots, nothing was assured.
Having tried her hands on other sporting events, like playing Football, Thompson just wanted to make a head-start in life through sports. One, to make her parents proud, and secondly also to forge a new path to help financially uplift her family.
Eventually joining MoC Track club in 2019, she had to prove her mettle undergoing another closed trial in Lagos, and that was when the tide turned in her favour. She did not look back from then and has broken one glass ceiling after another.
Prior to her move to Lagos, Thompson had never done the 100m Hurdles before, but linking up with former African Record holder and Sydney 2000 Olympics Silver medallist, Glory Alozie changed all that. She sojourned into an uncharted territory and has made a much faster progress than she would have envisaged.
She ran just four competitive 100m Hurdles races in 2020, and her rise to becoming Nigeria's most exciting young 100m Hurdles prospect has been in equal parts, rapid and exciting. She ran sub-15s in a photo finish in her very first 100m Hurdles race at the TAFCAN meet in Lagos in January 2020, and since then it has been from one Personal Best (PB) to another.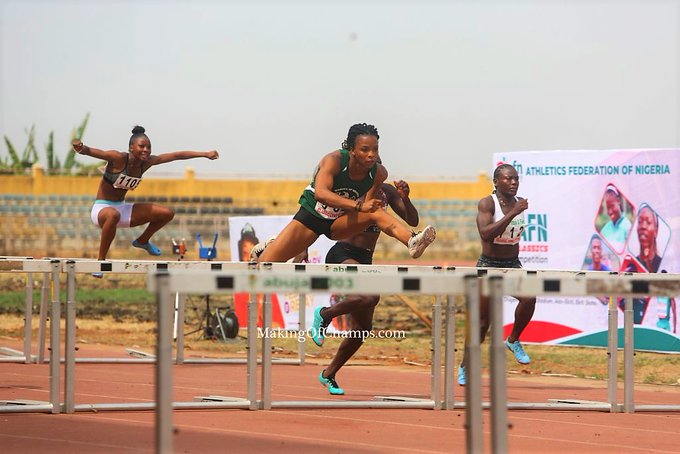 Carrying her 2020 form into 2021, it was the year she came of age, and ran a couple of sub 14s just one year after fully embracing the Hurdles. She clocked a Lifetime's Best of 13.75s to win the Silver medal at the NSF in Benin, a feat she described as: "the best moment of my career so far."
She clocked 13.88s to win the women's 100m Hurdles at the MoC Invitational in Lagos, and then ran what would have been a massive PB if the race had been timed, finishing 2nd at her first National Senior Championships, behind Africa's Record holder, Tobi Amusan.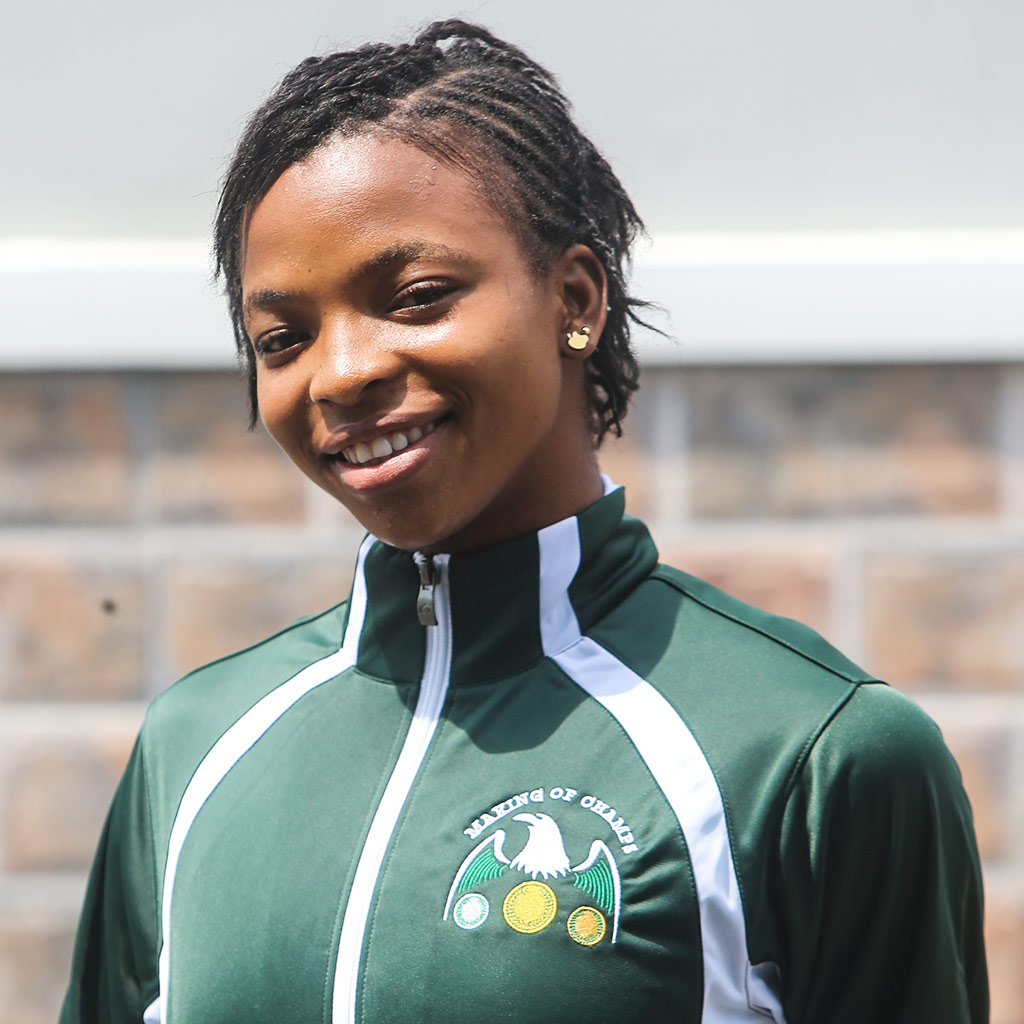 Her trajectory is mind-blowing, rising through the ladder and finishing 2021 as the second best female hurdler in Nigeria. If she continues with this sort of growth going to the United States, it could be a matter of time before the world takes full notice of her talent.