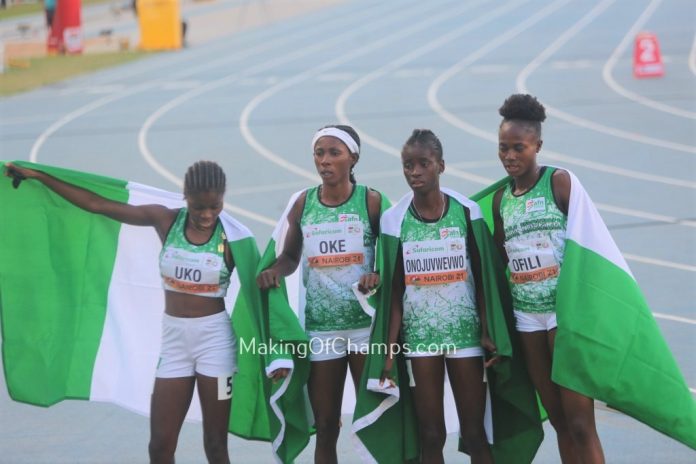 Favour Ofili ensured that she left Nairobi with three medals after she anchored the women's 4x400m to win GOLD in the penultimate event of the World U20 Championships.
Ofili, who had earlier in the day helped the women's 4x100m team win Bronze over the event, came out powering strong in the first 300m, and, although she looked spent over the home straight, the individual Bronze medallist over the 200m, was able to bring home the baton for Nigeria in a World U20 Lead of 3:31.46.
Nigeria's challenge did not start perfectly as Opeyemi Oke ran a 54.23s opener, but Annalee Robinson ran a sensational 53.86 to give Jamaica the lead.
However, it was Nse Imaobong, the individual GOLD medallist over the 400m, who ran a controlled race to take the lead for Nigeria going into the third leg. Ella Onojuwvevo opened up some distance on the third leg, with Ofili doing justice to the victory.