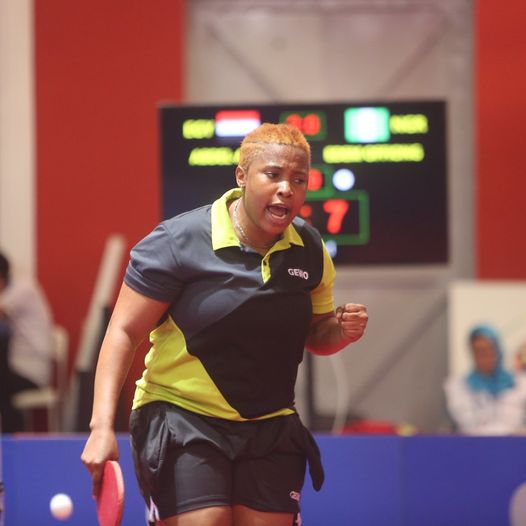 Team Nigeria competed in three sports (Gymnastics, Table Tennis, and Badminton) at the ongoing Tokyo 2020 Olympics on Day 2 of the quadrennial festival.
Funke Oshonaike was the first to go up as she lost 4-1 to USA's Juan Liu in the women's Table Tennis Singles preliminary round match. Also, Olajide Omotayo succumbed to the impressive performance of Portugal's Tiago Apolonia in straight games, losing 4-0 in round 1 of the men's singles.
There was light at the end of the tunnel in the tennis event as Nigeria's highest-ranked women's table tennis player Edem Offiong produced a convincing 4-1(11-8,11-9,11-9,9-11,11-4) win over Dora Madarasz of Hungary to progress into the second round of the women's singles.
Nigeria's only Gymnast's at the Olympics, Uche Eke competed in the men's All-Around, placing 58th overall after the three subdivisions were concluded today, amassing a points tally of 74.765.
In Badminton, the Nigerian duo of Godwin Olofua and Anuoluwapo Juwon Opeyori competed in the Group play stage of the Men's Doubles, losing 2-0 (21-2, 21-7) to Japan's Hiroyuki Endo and Yuta Watanabe.
Many thanks to Paga for being the official sponsor of Making of Champions coverage of the Tokyo Olympics.