Nigerians eagerly anticipate the Olympics, and it's a feeling that cuts across all generations, cemented after Atlanta 1996 when the country had its best outing at the Games. There's an aura of hope the country could maybe surpass its record 25years ago, with a remarkable display in Tokyo.
Ten sports, 36 events spread over 17 days, we have narrowed down all you need to know about Team Nigeria's schedule for the Olympic Games, and what days to particularly keep tabs on in order not to miss the best of Team Nigeria in Tokyo.
Remember to stay tuned across all our social media pages for on the whistle updates involving Team Nigeria. You will also get daily previews and review stories of how it's going down in the country where the sun rises from.
Many thanks to Paga for being the official sponsor of Making of Champions coverage of the Tokyo Olympics.
Friday, July 23rd
Athlete: Esther Toko
Sport: Rowing
Event: Single Sculls
Nigerian time: 1.30am
Esther Toko will have the honours of being the first Nigerian athlete to compete at the Tokyo 2020 Olympics, when she takes to the waters to compete in the heats of women's Single Sculls early on Friday morning when most Nigerians will be fast asleep.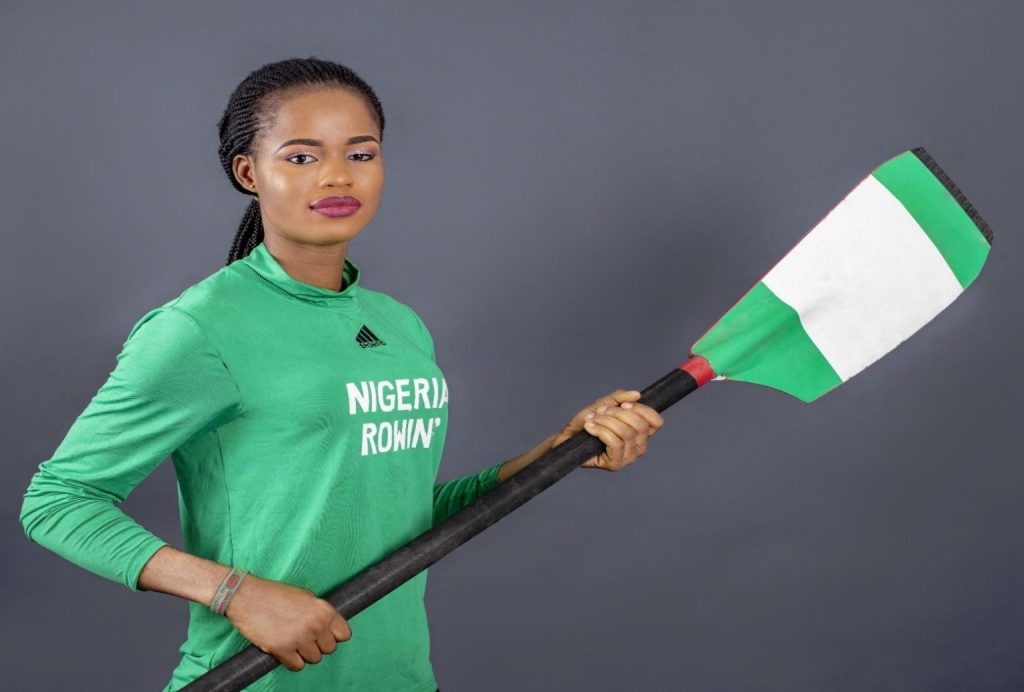 The last Nigerian (first ever athlete) to compete in this event, was Chierika Ukogu who competed at the Rio 2016 Games, introducing most Nigerians to the Sport for the first time. Now Toko will take up the mantle and should continue the Rowing tutelage for Nigerians still grappling to understand the sport.
Saturday, July 24th
Athletes to watch: Uche Eke, Quadri Aruna, Funke Oshonaike
Sports: Artistic Gymnastics, Table Tennis, Badminton
Events: Men's All- Around, Men & Women's Singles
Nigerian time: 2am, 6.15am
There's so much to look forward to on this day. Uche Eke is making history as the first Nigerian Gymnast to qualify for the Olympics, and this is one feat that really excites him. "Being the first male Artistic Gymnast repping Nigeria is crazy," he said.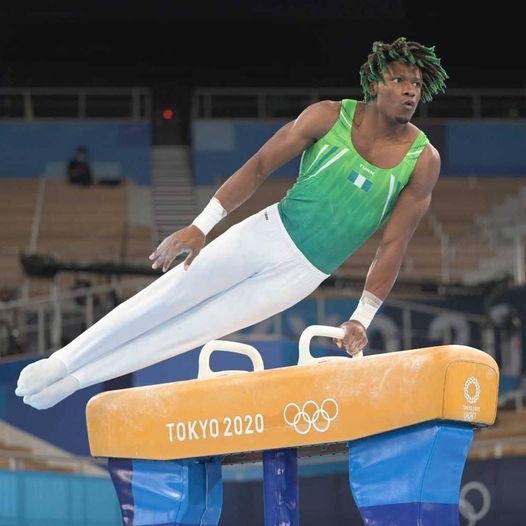 Eke will be competing in all seven medal winning events for individual gymnasts: Men's All-Around, Floor Exercise, Pommel Horse, Rings, Vault, Parallel Bars and the Horizontal Bar.
Also on this day: The Table Tennis preliminary rounds will commence with the quartet of Quadri Aruna, Olajide Omotayo, Offiong Edem and Funke Oshonaike all competing in the Singles of their categories. Can Aruna improve from 2016 when he became the first African to make the quarterfinals at the Olympics? There's also Oshonaike to take note of, after she became the first African woman to qualify for seven Olympic Games.
Still on this day: The Badminton trio of Godwin Olofua and Anuoluwapo (Mixed Doubles), Dorcas Adesokan (Women's Singles) will take to the court to fly the country's colours in this event. Adesokan will compete in the preliminaries around 1am, while the Mixed Doubles comes up by 12pm.
Sunday, July 25th
Sport: Basketball
Team: D'Tigers
Nigerian time: 9.20am
Opposition: Australia
After becoming the first African country to defeat the United States in a Basketball match, D'Tigers gave Nigerians a lot to dream about and that they could potentially challenge for a medal in Tokyo. They take to the court to play their first game against the Boomers whom they lost to in their last exhibition game in Las Vegas.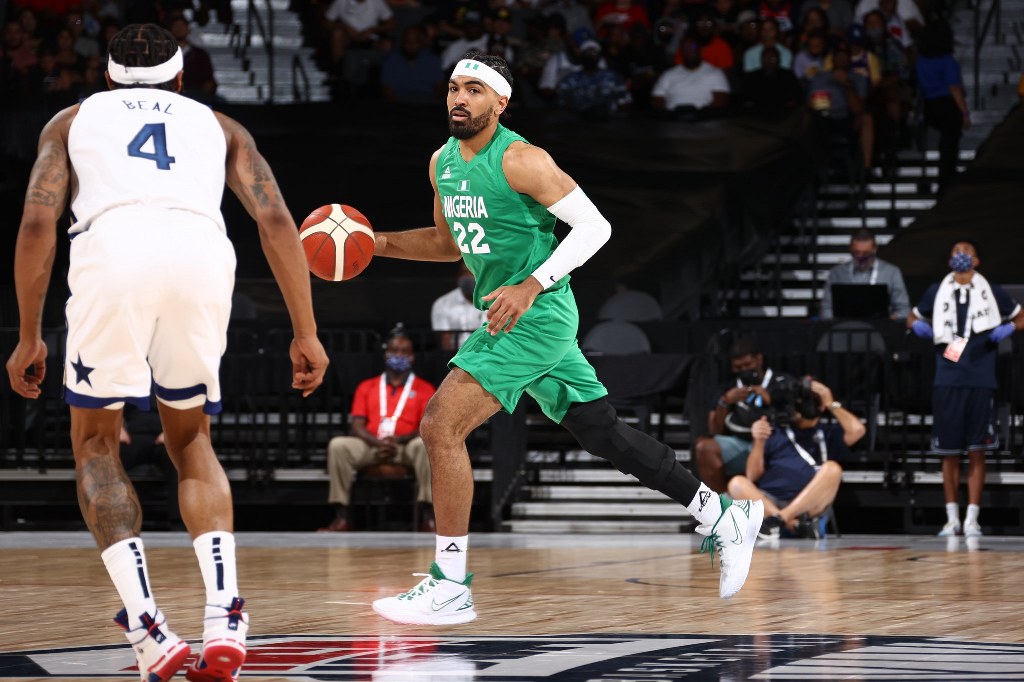 This match will be a very closer one than that of last week, and if they really want to be considered as a potential medal winning team, then they need a big statement against Australia.
Also on this day: Round 2 of the Table Tennis Singles events will commence.
Monday, July 26th
Athlete: Elizabeth Anyanacho
Sport: Taekwondo
Event: Women's 67kg
Nigerian time: 1am
Elizabeth Oluchi Anyanacho is Nigeria's sole representative in the Taekwondo event, and if all goes to plan she could be Nigeria's first medallist in Tokyo, because her event will completed that same day. The round of 16 comes up around 2am in Nigeria, and the medal placement fights will happen by 12.30pm and 1.30pm respectively.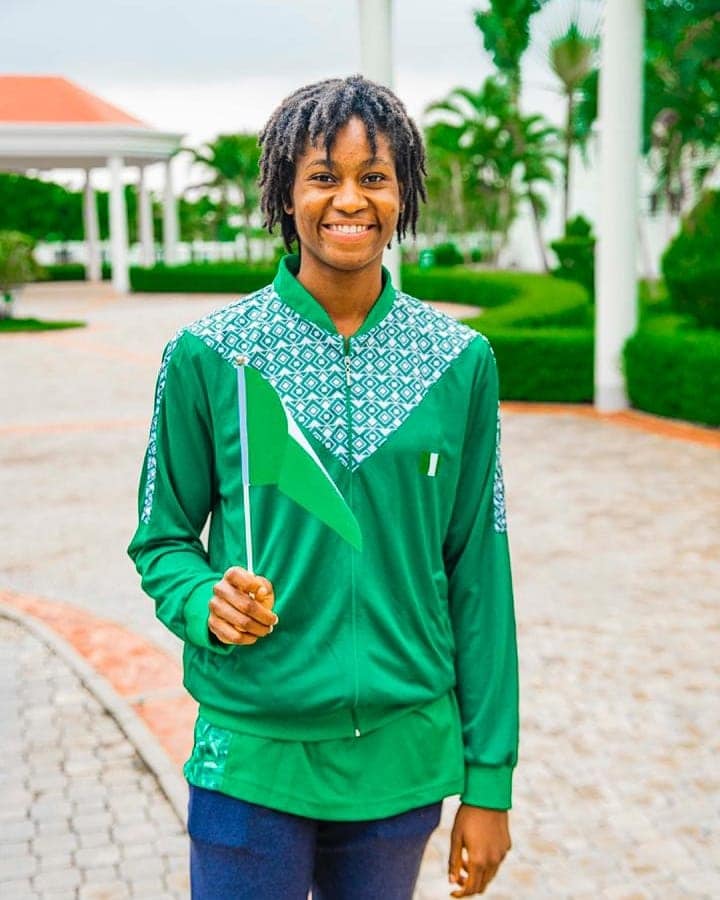 Also on this day: depending on the progress of Esther Toko in Rowing, she could be competing in the quarterfinals of the Single Sculls by 1am.
Tuesday, July 27th
Sport: Basketball
Team: D'Tigress
Nigerian time: 5.40am
Opposition: USA
In the last four years, D'Tigress have played the US women's team three times, and lost all three. Just this week, they suffered a huge defeat to the US in Vegas, a loss they would wish to quickly erase when they square up against them on Tuesday.
There was an imbroglio swirling the team over the switch of the Ogwumike sisters who had represented USA in the past. It got as high as the Court of Arbitration of Sports (CAS), and the Sports Tribunal not finding reasons to grant a waiver to the sisters to represent the Nigeria.
Although the Ogwumikes might not have gotten the clearance, this team still has a lot of talented players to cause an upset in Tokyo. At the World Cup, they made history getting to the quarterfinals, so it's not beyond them to replicate it at the Olympics or maybe even go a step further to the semis.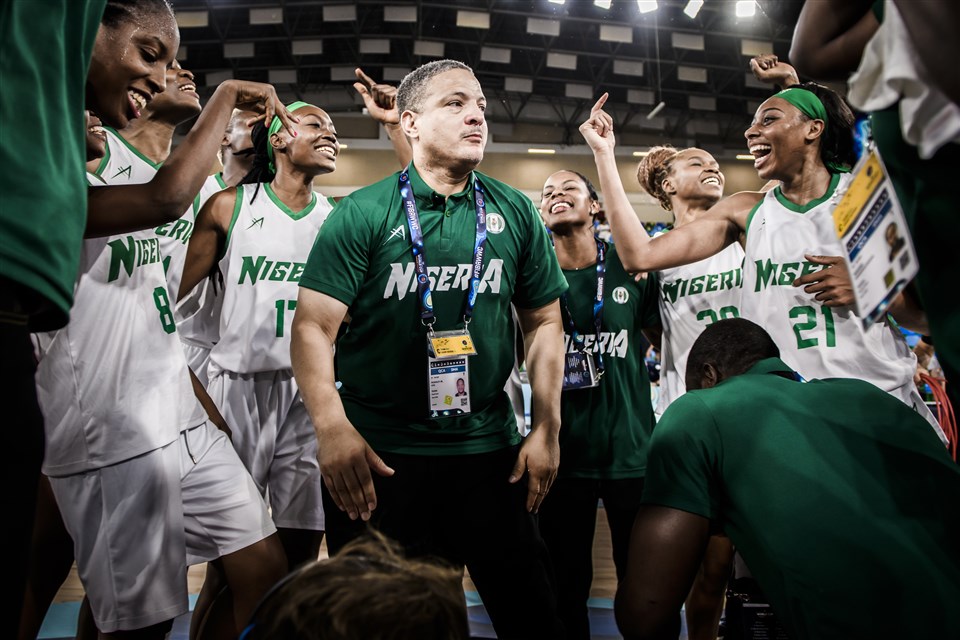 Wednesday, July 28th
Athlete: Abiola Ogunbanwo
Sport: Swimming
Event: Women's 100m Freestyle
Nigerian time: 11.02am
Nigerians have been used to seeing other countries compete in the Swimming events, but that will change in Tokyo when 17-year-old Habibat Abiola Ogunbanwo enters the pool for the Green and white.
Ogunbanwo has had a good preparatory few months to the Games, being part of a FINA scholarship programme and traveling to Kazan at the start of the year to get ready for the Games. She's one athlete who would undoubtedly put Nigeria on the Swimming map.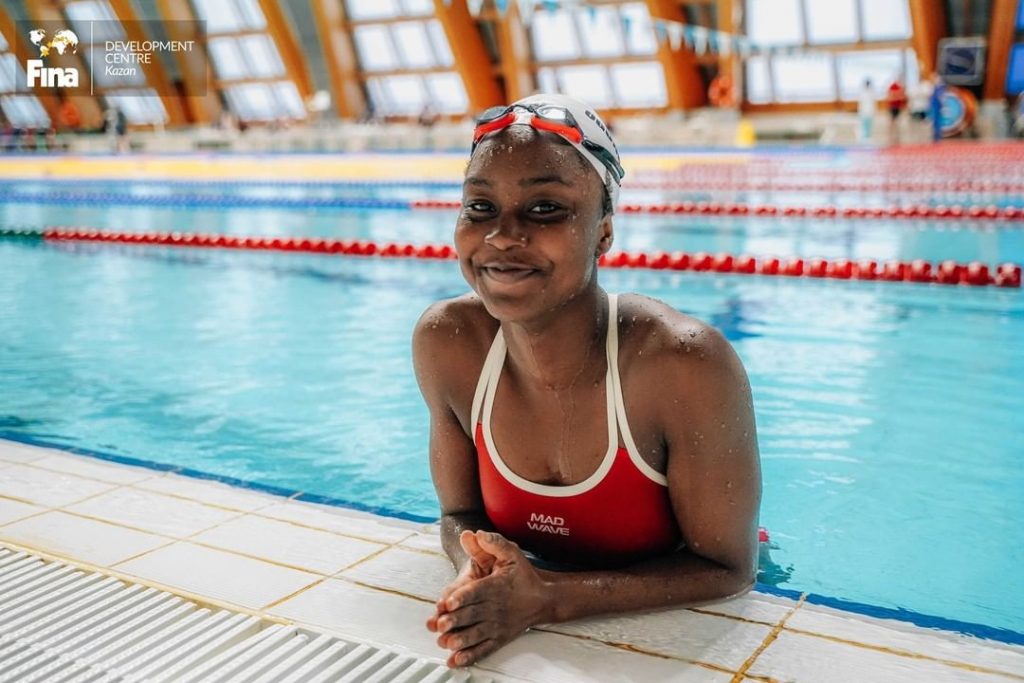 Also on this day: Uche Eke could possibly be competing in the men's All-Around final in the Artistic Gymnastics.
Friday, July 30th
Sport: Athletics Day
Events: 100m, Triple Jump, Mixed 4x400m
Nigerian time: 3.40am
Track and Field commands the biggest attention at the Olympics, and this is one sport that can guarantee a huge medal haul for a country, because of its multiple events. Nigeria will be competing in 12 events, and there's a possibility they can really challenge for at least six medals in Athletics.
Blessing Okagbare will begin her quest for a Track medal, to add her 2008 Silver medal in the Long Jump, leading her other compatriots Rosemary Chukwuma and Grace Nwokocha when they compete in the 100m heats.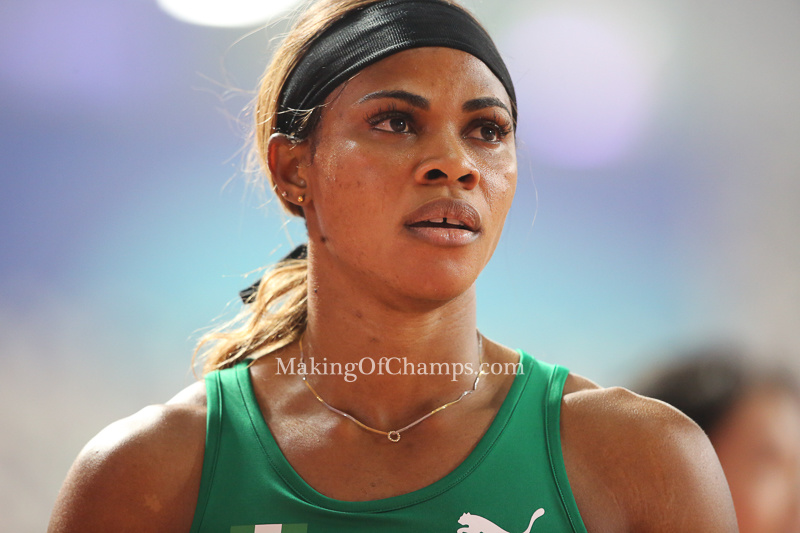 For the first time at the Olympics, the Mixed 4x400m relay will be happening. Nigeria who ran an African Record of 3:14.09 (the 3rd fastest time in the world this year) last month, will be part of history, being the only African country listed to compete in the inaugural showpiece in Tokyo.
To the field events, National Record holder in the Triple Jump, Ruth Usoro will be in action in the qualification rounds by 11.05am.
Also on this day: there's the Badminton Singles quarterfinals, and possibly if Esther Toko makes the final of the Single Sculls. While Ogunbanwo if she makes the 100m Freestyle final, will in action by 2.55am
Saturday, July 31st
Sport: Athletics
Events: 100m final, 100m Hurdles, Mixed 4x400m final
Nigerian time: 1.35pm, 1.50pm
Only four African women have made the 100m final at the Olympics, and two are from Nigeria. Blessing Okagbare alongside Mary Onyali are the only Nigerians to have qualified for the women's 100m final, and barring any mishap, Okagbare should be running in her second 100m Olympics final on July 31st.
The men's 100m heats will commence on this day, and it's left to be seen which three amongst the quartet of: Divine Oduduru, Raymond Ekevwo, Enoch Adegoke and Usheoritse Itsekiri will get the nod.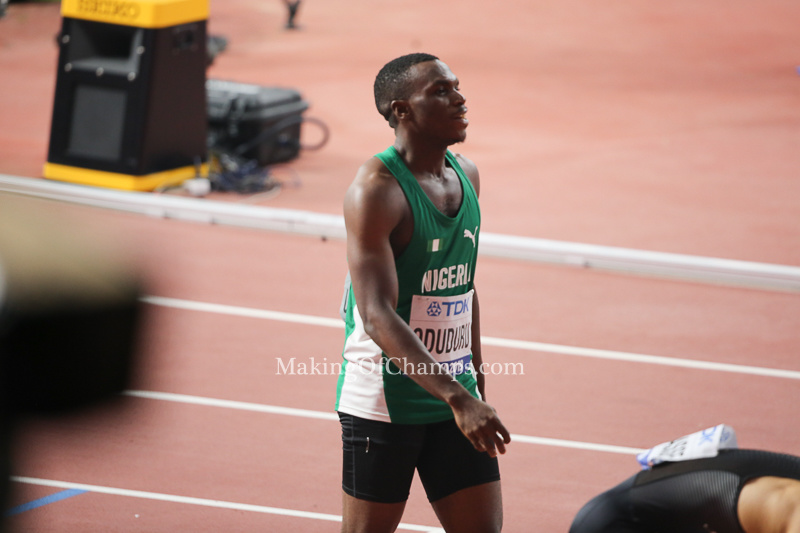 Mixed 4x400m final is also happening on the 31st, and if Nigeria qualifies for the final, there's a huge chance for a medal in this event.
Tobi Amusan will be looking at banishing the ghosts of 2019 World Championships in Doha, when she narrowly missed out on a podium placement in the 100m Hurdles. Can she follow in the steps of Glory Alozie to win an Olympic medal in this event?
Sunday August 1st
Sport: Athletics, Artistic Gymnastics
Events: Men's 100m final, Men's Pommel Horse
Nigerian time: 1.50pm, 10.44am
The men's 100m final is undoubtedly the blue ribbon event and will command the world's attention. If any Nigerian makes the final, it will be huge step and should have many Nigerians tuning in to watch.
If Ruth Usoro qualifies for the Triple Jump final, and matches or surpasses her National Record of 14.50m, she could potentially be a medal challenger in Tokyo. In the Hammer throw, Annette Echikunwoke will compete in the qualification rounds and will hope to make the final.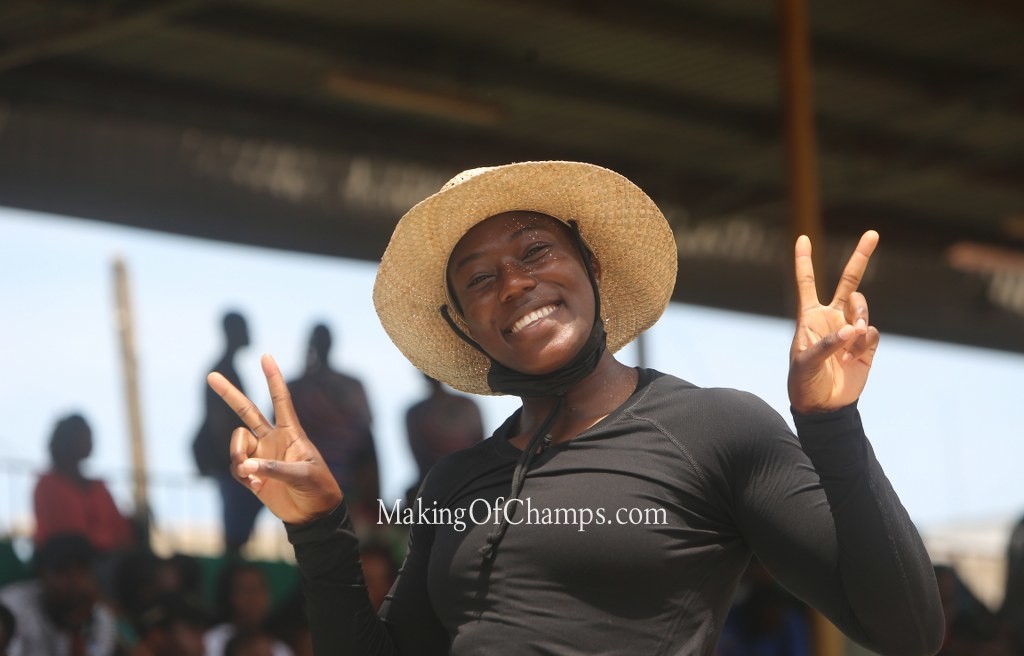 Also on this day: watch out for Uche Eke in the men's Pommel Horse final which will be happening by 10.44am.
Wednesday August 4th
Sport: Wrestling, Canoeing
Events: Women's Wrestling 57kg, 200m Singles
Nigerian time: 3.30am, 1.58am
Odunayo Adekuoroye leads Nigeria's Wrestling charge, and opens her account in the round of 16 on August 4th. She won a Bronze medal in her category at the 2019 World Championships in Nur Sultan, and she is definitely a medal prospect for Nigeria. Also competing in Wrestling that day is Ekerekeme Agiomor, who will be competing in the men's 86kg. He is the only male Nigerian Wrestler in Tokyo.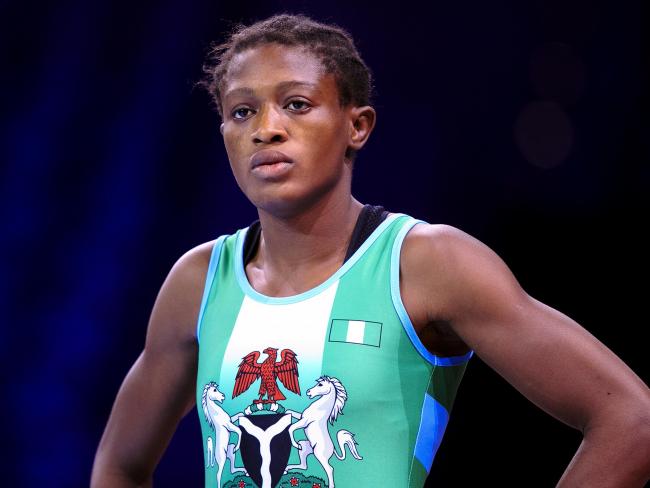 Also on this day: Bello Ayomide is Nigeria's only athlete in the Canoeing Sprint, competing in the Heats of the 200m Singles by 1.58am. Ayomide has an inspiring story, dropping out from Secondary school, just so she could assist her mom in fishing after the death of her father.