It's been eight adventurous, challenging but impactful years of operating within the Athletics space and Sporting Industry in Nigeria and beyond for Making of Champions Limited which has since carved a niche as the country's No.1 Sports Media and Management company!
The journey began in late 2012 when MoC Founder/CEO Bambo Akani began shooting the feature-length documentary, Making of Champions: "The History" after seeing a country as populous as Nigeria, blessed with so many people of natural athletic ability, return from the London 2012 Olympics with a sum total of ZERO medals – the first time Nigeria had failed to medal at the Olympics since Seoul '88. Making of Champions: "The History", is a 75-minute film capturing Nigeria's full Olympic medal history in Athletics (Track & Field) and lays the foundation for how Nigeria can return to reckoning on the world stage.
In 2014, MoC commenced media coverage of Track and Field events, both on the domestic scene and internationally, kicking off with the National Championships in Calabar, African Championships in Marrakech and Commonwealth Games in Glasgow. We have since travelled across several states in Nigeria and countries around the world, covering three World Championships in the process, the last two editions of the African Games (2015 & 2019), 2016 World U20 Championships in Poland and several other competitions.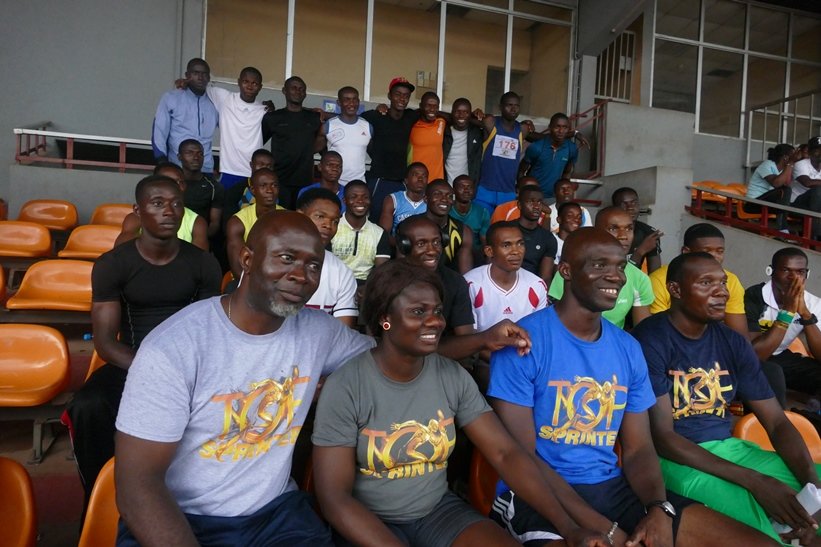 In 2015, the company launched Nigeria's first Athletics Reality TV Show, Top Sprinter, teaming up with Olympic Medallist Judges Deji Aliu, Uchenna Emedolu, Glory Alozie and Francis Obikwelu to find Nigeria's next generation of Olympians. The quest took them to Lagos, Ibadan, Enugu and Benin, and several stars like Joy Udo-Gabriel, Jerry Jakpa, Emmanuel Ojeli were unearthed at the auditions.
This culminated in the establishment of MoC Track Club with six athletes in 2016, with the club now boasting of about 25 athletes who are being trained by Olympic Medallists Aliu and Alozie amongst others. MoC Track Club has won over 60 Medals (18 International and 43 Nationally) in just five years of operation, with some of these athletes on track to make their first-ever Olympic Games in Tokyo and World U20 Championships!
In 2016, MoC launched a Student-Athlete Scholarship, the first of its kind in Nigeria, to take care of the training and University education of the best teenage athletes in Nigeria. The initiative kicked off with Udo-Gabriel and Jakpa who were awarded scholarships by Oil and Gas company, ARCO Group. This support covers the athletes' tuition, accommodation, nutrition, healthcare, training and competition costs.
About 10 athletes from the club have since benefitted from this initiative as companies like SNEPCo, Niger Delta Exploration and Production (NDEP), Midwestern and Beacon Power Services (BPS) have also supported MoC's efforts. Eight MoC athletes are currently at University of Lagos, while competing locally and globally as they develop into World- Class Athletes.
In 2017, MoC once again extended its frontiers by sponsoring the National U18 and U20 Championships, partnering with the Athletics Federation of Nigeria (AFN) to successfully host the competition in Abuja in June. The event was staged to select the Nigerian contingent to the African U20 Championships in Algiers and World U18 Championships in Nairobi, although Nigeria didn't eventually send teams to both events!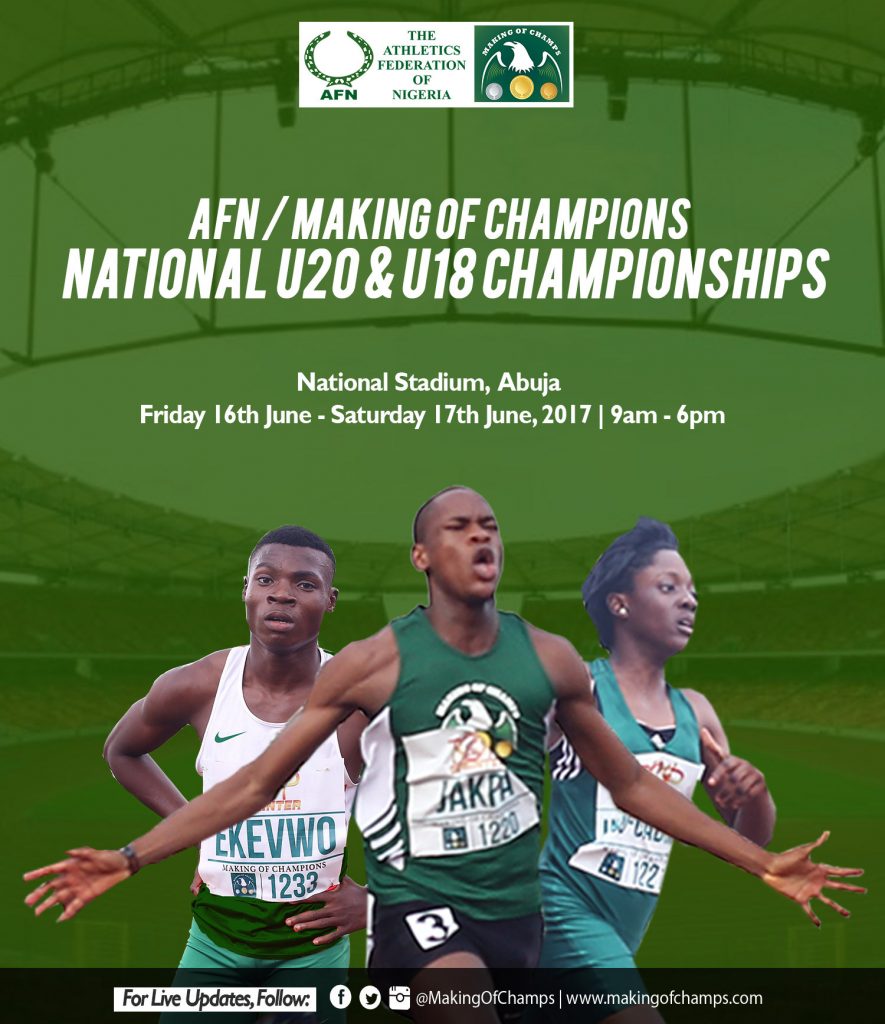 In 2018, the company went a step further by unveiling the MoC Grand Prix which has since become Nigeria's biggest annual Athletics competition asides the National Trials and a regular fixture in the AFN calendar as it is an event the homebased athletes usually look forward to as they are guaranteed prize monies for their efforts.
The BetKing/3rd MoC Grand Prix took the annual event to a new level in 2021 as Athletes qualified automatically for the Olympics for the very first time – Nigeria's Grace Nwokocha in the women's 100m and Kenya's Ferdinand Omanyala in the men's 100m – with MoC's then 18-year oldFavour Ashe running incredible times of 10.17s and a windy 10.07s, some of the fastest times in the world for a Junior Athlete.
The BetKing/3rd MoC Grand Prix was the No.1 Open/Invitational Competition in Nigeria and No.2 in Africa in 2021 according to World Athletics Performance Rankings. Barely two months after hosting the BetKing/3rd MoC Grand Prix, the company went on to organize the inaugural AFN/MoC Invitational to provide athletes with a platform to compete and secure qualification for the Tokyo Olympics and World U20 Championships.
In 2019, MoC exposed some of its top athletes to the professional side of things, flying them to Botswana and South Africa to compete for laurels for the club. Emmanuel Ojeli, Joy Udo-Gabriel and Jerry Jakpa each finished Top 3 in their respective races in Botswana. Later that year, Udo-Gabriel and Jakpa were flown to Europe – Italy to be precise – where they won all their races. Jakpa would later travel to Switzerland where he twice equalled his Personal Best of 20.59s, before ending his season.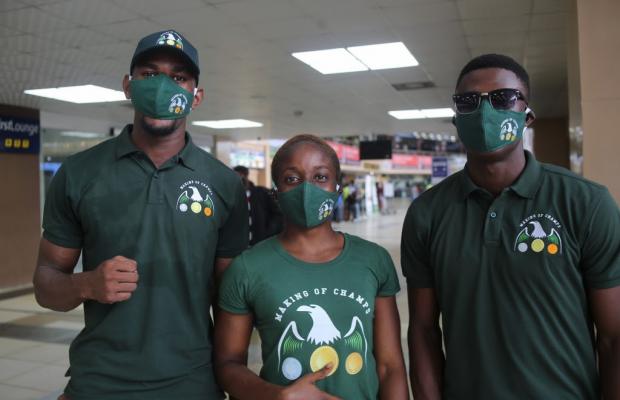 Impressed by the giant strides made by the company, Nigeria's Minister of Youth and Sports Mr. Sunday Dare paid a visit to MoC Track Club to commend Akani's efforts as well as that of the coaches, whilst also citing the MoC model as one that should be replicated across the country.
Although the Covid-19 pandemic caused a lot of disruptions in 2020, which led to the postponement of several competitions across the world, MoC was able to fly Udo-Gabriel, Jakpa and Ojeli to Kenya in September to compete at the Kip Keino Classics after travel restrictions were lifted, making them three out of only four Nigerian athletes that competed at the meet.
In 2021, MoC Athletes won nine medals at the long-awaited 20th National Sports Festival (NSF) held in Benin in April, including podium finishes in the men and women's 100m, men's 200m, men's 400m and 100m Hurdles amongst others. This was a tremendous improvement from the two medals won at the 2018 NSF in Abuja.
With less than 50 days to the Tokyo Olympics, there will be even more to cheer about in the coming days and years!