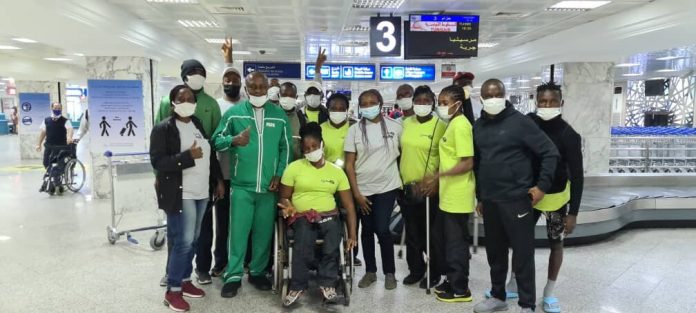 Team Nigeria claimed five GOLD, three Silver and four Bronze medals to end their campaign at the 2021 Tunis Para Athletics Grand Prix which was held from March 18 to 20, with two athletes – Goodness Nwachukwu and Emeka Kiyem – setting African Records in the women's F44 Discus throw and men's F57 Shot put respectively!
Nwachukwu competed in only one event, the Discus throw, but she was a class apart the rest of the field when she hurled her Discus to an African Record of 32.95m to win GOLD on Day 1 of the tournament, finishing ahead of homegirl Mariem Soudani (29.46m) and Cuba's Chibas Noraivis de La Heras (29.27m).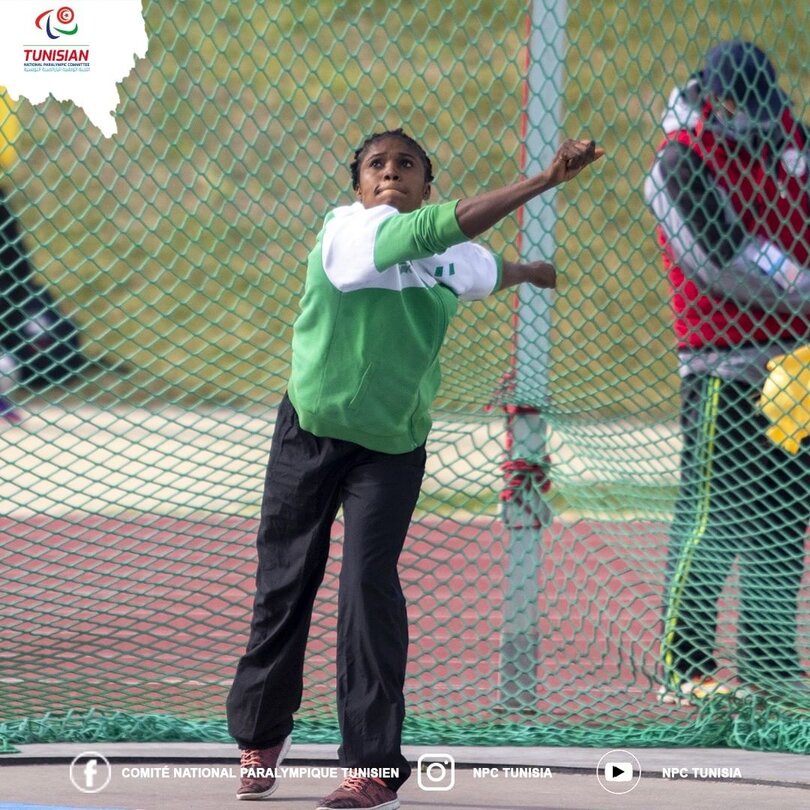 The second African Record came from Emeka Kiyem in the men's F57 Shot put with his best throw of 12.03m, which got him the Bronze medal behind India's Soman Rana (13.82m) and Syria's Mohamad Mohamad (13.22m), while fellow Nigerian Ikechukwu Omenogor finished 6th with a mark of 11.12m. Both Kiyem and Omenogor had finished 4th and 5th respectively in the men's F57 Javelin.
Two of Nigeria's GOLD medals were won by Making of Champions athlete Ifeanyi Christian who defended two of his titles from the 2019 edition of the event, while taking Silver in a third event. On Day 1 of the competition, Christian won his 200m heat with a time of 22.55s to finish 2nd overall in the T46/47 class. He then stormed to victory in the T46/62 400m in 51.33s and successfully defended his GOLD in the T46 100m, clocking a time of 11.30s to finish ahead of Cote d'Ivoire's KouassiAkue N'guessan Dieudonne (11.63s) and Dominican Republic's Cristian Mejia (11.91s).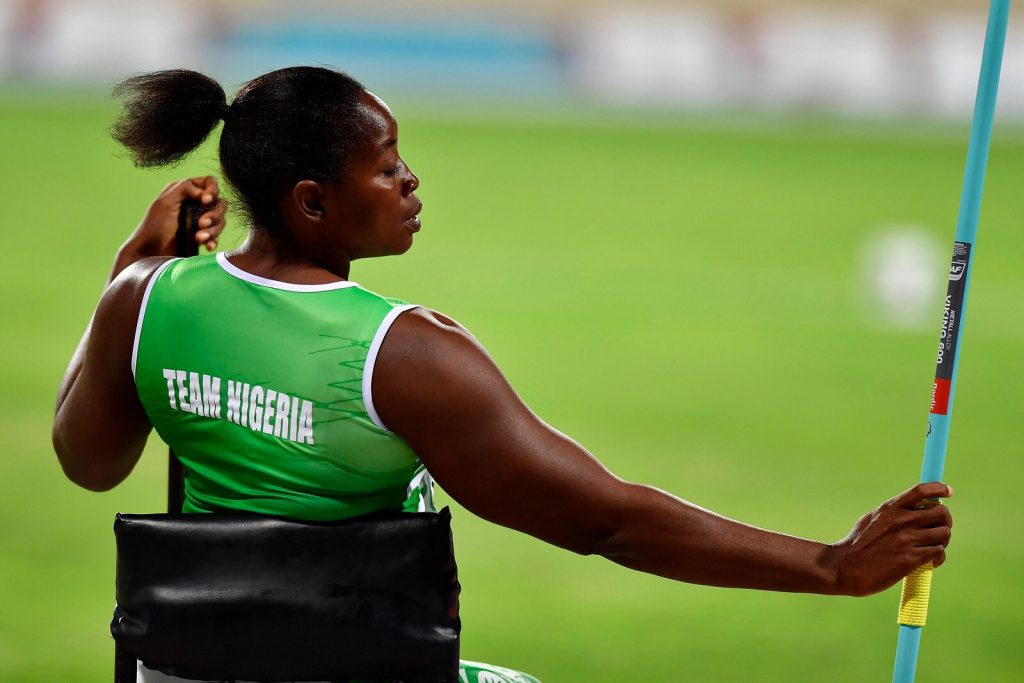 Former World Record holder and Rio Paralympics GOLD Medallist in the women's F54 Javelin throw, Flora Ugwunwa was the woman to beat in the F54/55 Javelin as she was the only athlete to throw past 15m, taking the GOLD with her best throw of 15.73m as Colombia's Yanive Martinez Torres (14.26m) and Mali's Korotoumou Coulibaly (14.37m) settled for 2nd and 3rd respectively. Ugwunwa also claimed a Bronze medal in the Discus F34/53/54/55 category with a mark of 16.88m, then finished 6th in the Shot put.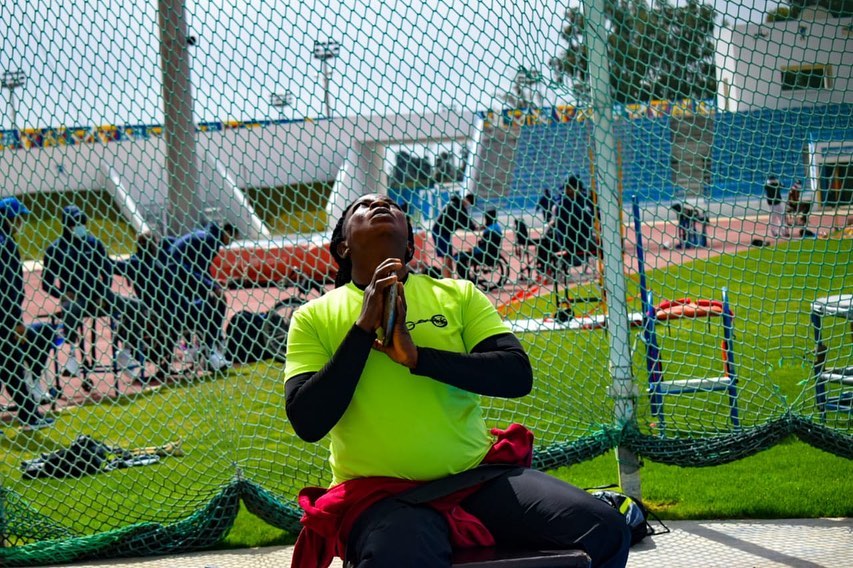 Grace Nwaozuzu won Nigeria's fifth GOLD medal in the women's Discus F56/57 where she recorded a mark of 29.89m, inspiring teammate and multiple Paralympic medallist Eucharia Iyiazi to take the Bronze medal in the same event with 28.70m. Iyiazi had earlier won Silver in the Shot put F56/57 class with 9.87m.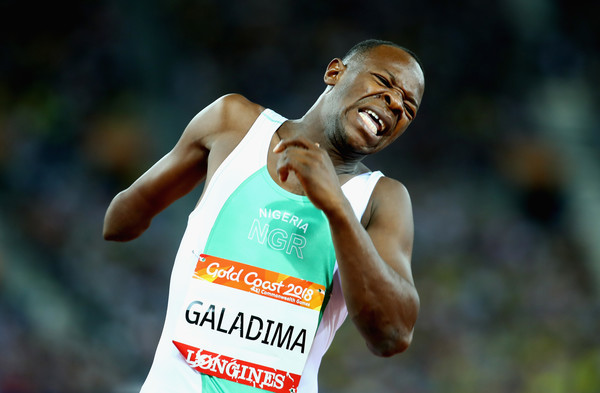 2018 Commonwealth Games GOLD Medallist Galadima Suwaibidu settled for Silver in the men's T47 100m in his first outing at the Tunis Grand Prix, having returned a time of 11.30s in his race. Completing the list of medallists in Tunisia is Monsuru Adebayo who won Bronze in the men's T46 Long Jump (6.33m).
Nigeria represented by nine athletes, finished 10th on the medals table which was dominated by host nation Tunisia with nine GOLD, 12 Silver and seven Bronze medals. Morocco and Colombia finished 2nd and 3rd respectively with 23 medals and 16 medals each.