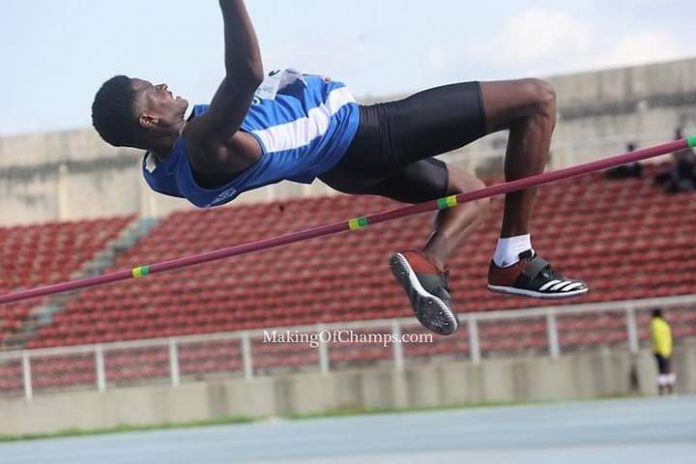 At the 2021 C-USA Indoor Championships in Birmingham, Erhire Best (MTSU) soared over a big total Personal Best (PB) of 2.17m to finish 2nd in the men's High Jump. It was his 2nd time competing indoors and thus, a 2nd PB this season for him.
Corvell Todd who won the event, also won with 2.17m but secured the title on countback.
Esther Isa won the women's equivalent with a 1.78m clearance and made it double titles by winning the women's Triple Jump with a PB of 13.09m.
Meanwhile, Benjamin Onyekwelu won the men's Long Jump with 7.27m, while Erhire made it two 2nd place finishes, going out to a PB of 15.10m in the men's Triple Jump as Onyekwelu got 3rd with 14.79m.
In the women's 60m, Cecilia Francis clocked a time of 7.46s to take the title, having opened up her season with a PB of 7.33s last weekend.
At the NJCAA Region VI Indoor Championships, Mercy Ntia-Obong dominated the women's 60m, clocking a time of 7.40s to take the win, aday after running a lifetime best of 7.31s in qualification.
She also won the 200m in 23.84s, well clear of her teammates, Leonie Beu and Apkup Isila who followed in 24.68s and 24.71s respectively.
Dotun Ogundeji opened up at the American Track League IV in Fayetteville where he threw 19.44m in the men's Shot Put to finish 5th, not so far off his indoor PB.
The event was won by World Record holder Ryan Crouser at 21.93m, while Payton Otterdahl threw 21.40m for 2nd and Josh Awotunde, 3rd with 21.27m.