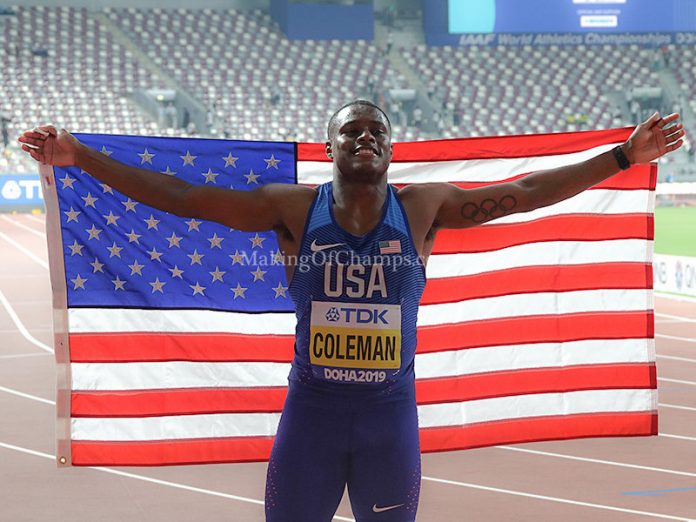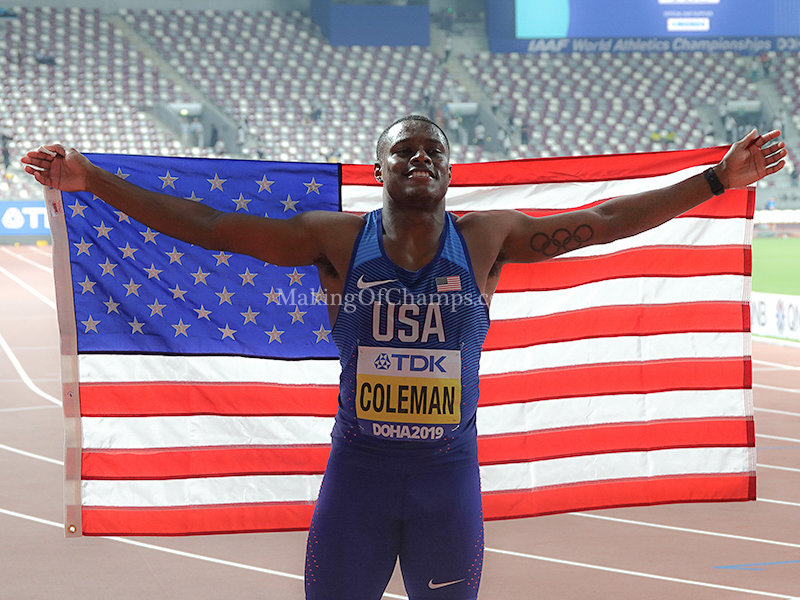 World 100m Champion Christian Coleman has been handed a two-year ban by the Athletics Integrity Unit (AIU) after three whereabouts failures, and is set to miss the postponed Tokyo Olympics in 2021.
The American who was provisionally suspended in June after a third missed test was confirmed from December 2019, had missed two tests prior to that in January and April, 2019 respectively.
Coleman had then disputed the last of the missed tests but his explanation was rejected by an athletics disciplinary panel, and the decision to ban him for two years was upheld, effective till May 13, 2022.