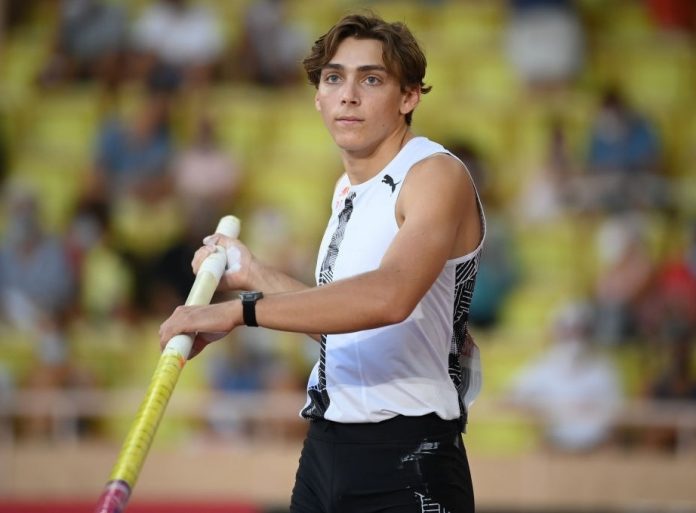 Double Olympic Champion, Elaine Thompson-Herah set the tune in the women's 100m at the Rome Diamond League, powering to the win in a time of 10.85s (+1.2m/s), a Season's Best (SB) and the fastest time in the world for the season.
She finished ahead of Aleia Hobbs who ran an SB of 11.12s, just holding off a much better Marie Josee Ta Lou in 11.14s (SB). Ajla del Ponte got 4th in 11.19s, while Imani Lansiquot followed in 11.23s.
Akani Simbine extended his winning streak in the men's 100m, taking the event in 9.96s (+0.3) from Arthur Cisse who clocked an SB of 10.04s. Filippo Tortu was not afar off in 3rd with 10.09s, edging Lamont Marcell Jacobs who ran 10.11 as Mike Rodgers claimed 5th in 10.12s, his lowest placing this term.
Lieke Klaver kept up her brilliance with an extra flourish as she rounded out to a Personal Best (PB) of 50.98s for the win in the women's 400m, well clear Agne Serksniene who ran 51.80s (SB) while European Champion Justyna Swiety-Ersetic was 3rd in 51.94s.
The men's equivalent saw Edoardo Scotti shake off the challenge posed by Youssef Karam, holding on for victory in a PB of 45.21s to the Asian Record holder's 45.25s (SB). Karol Zalewski finished 3rd in 45.48s as Jochem Dobber sneaked under his PB with 45.64s.
Uganda's Jacob Kiplimo outkicked Jakob Ingebrigtsen in the men's 3000m, breaking ground to a massive PB, WL, National Record (NR), and Diamond League Record (DLR) of 7:26.64 to the latter's big PB and NR of 7:27.05, as both athletes at 19, surged to 7th and 8th respectively on the all-time list.
Further behind was Australia's Stewart McSweyn who ran a huge PB and Area Record (AR) and 7:28.02, while Yemaneberhan Crippa of Italy came through in 7:38.27 (PB, NR).
On to the barriers, Nadine prevailed in the women's 100mH as she clocked 12.72s (+0.1) to Luminosa Bogliolo's 12.83s, retaining their positions from their face-off in Bellinzona. USA's Payton Chadwick ran an SB of 12.89s in 3rd.
Meanwhile, Andy Pozzi streaked to a swift 13.15s (+0.1), his 2nd fastest ever to win the men's event from Aaron Mallet who clocked 13.23s, his 2nd consecutive PB, while Freddie Crittenden III was 3rd in 13.31s
A once-again-dominant Karsten Warholm took down the Meet Record (MR) in the men's 400m Hurdles with a brilliant 47.07s, the previous marker set by Abderrahman Samba in 2018 for a clear win over Ludvy Vaillant who after winning the French National 400m title ran an SB of 48.69s, edging Estonia's Rasmus Magi who also improved to 48.72s (SB).
David Kendziera finished 4th in 49.35s (SB) as Happio Wilfred claimed 5th in 49.65s.
In the women's equivalent, World Leader Femke Bol who has gone undefeated in the event this term went out to victory in 53.90s, her 2nd fastest time ever ahead of Anna Ryzykhova who ran an SB of 54.54s, tailed by her compatriot Viktoriya Tkachuk who broke ground to a PB of 54.93s.
Sara Slott Peterson placed 4th in 55.20s while Amalie Iuel got 5th in 55.27s (SB).
After a few failed attempts at outings in 2020, Armand Duplantis finally soared over a huge PB, NR, WL and DLR of 6.15m in the men's Pole Vault, replacing Sergey Bubka's 6.14m as the highest jump ever recorded outdoors for a thorough win over Ben Broeders who broke his own Belgian NR with 5.80m.
Consistent Filippino, Ernest John Obiena also topped an SB of 5.80m in 3rd.
Yuliya Levchenko won the women's High Jump with a 1.98m clearance, going on to attempt a would-be WL of 1.98m ahead of Yaroslava Mahuchikh who cleared 1.95m, same as Nicola McDermott and Erika Kinsey in 3rd and 4th respectively.