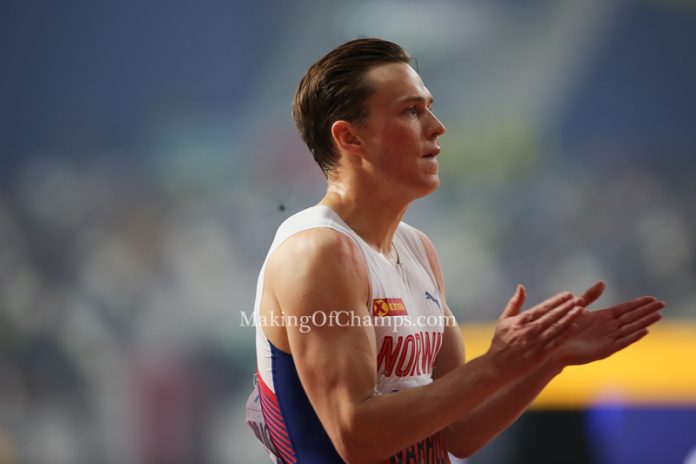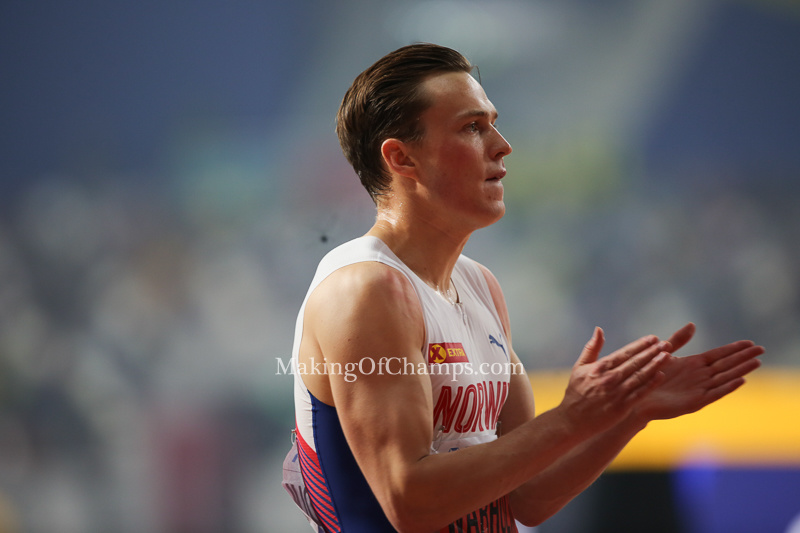 On to the second stop of the Wanda Diamond League in 2020, World Champion Karsten Warholm staged an assault on the World Record (WR) in the men's 400m Hurdles where he clocked a blazing 46.87s, the 2nd fastest time in history for the win.
Running from Lane 8 with no one in sight, the Norwegian who already occupied the position of the 2nd fastest in history, led from start to finish, his time taking him just 0.09s behind Kevin Young's World Record (WR) of 46.78s from 1992.
His time also passes as a National Record, European Record, Meeting Record and Diamond League Record!
Frenchman Wilfried Happio was 2nd in 49.14s, just ahead of his compatriot Ludvy Vaillant who ran a Season's Best (SB) of 49.18s.
Rasmus Magi finished 4th in 49.40s.
World Leader Femke Bol dominated the women's 400m Hurdles, maintaining her unbeaten streak in 2020 as she clocked a fast 54.68s for a thorough win over Anna Ryzhykova who clocked an SB of 55.19s.
Amalie Iuel was 3rd in 55.92s, while Olympic Bronze medallist Sara Slott Petersen followed in 56.30s (SB).
World University Games Champion Luminosa Bogliolo clocked a time of 12.88s (+1.4m/s) to win the women's 100m Hurdles ahead of Lotta Harala who ran an equal Personal Best (PB) of 13.07s, and Denmark's Mette Graversgaard who ran a PB and NR of 13.13s.