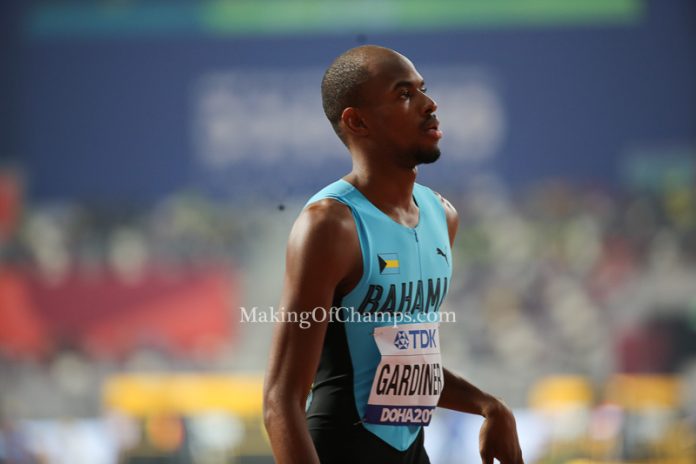 Steven Gardiner produced the best performance of his career, running a breathtaking race to win the men's 400m world title at the 2019 World Championships in Doha.
The Bahamian knew it would take something big to outperform Fred Kerley and Kirani James in the final, and he did so outrunning everyone in the home straight of the 400m final, pulling away from all contenders to win with a National Record of 43.48s.
Although Gardiner was a bit farther behind in the early stages, he timed his race to perfection, striking in the last 150m and pulling away from everyone else as they came out from the last bend to race to victory, moving up to sixth place in the all-time list.
Colombian's Anthony Zambrano, ran the race of his life to sneak into 2nd place ahead of Kerley who had to settle for Bronze. Zambrano has had an impressive Championships, running his second South American Record, crossing the line in 44.15s. Kerley finished 3rd in 44.17s.
Jamaica's Demish Gaye who was 4th in the race, finished 5th with a Personal Best (PB) of 44.46s, while former champion, James came in 6th clocking 44.54s.
For Gardiner, he wrote his name in history, becoming the first Bahamian athlete to win the 400m title since Avard Moncur won it in 2001 in Edmonton with a time of 44.64s.
Only Michael Norman ran faster than Gardiner this season, having posted a World Lead of 43.45s earlier this season in April. Who knows how fast they could have gone if a fully fit Norman was in the race, both athletes would no doubt inspire each other to great performances. Regardless, the day belonged to Gardiner and he fully deserves all the encomiums he's getting for his conquest.