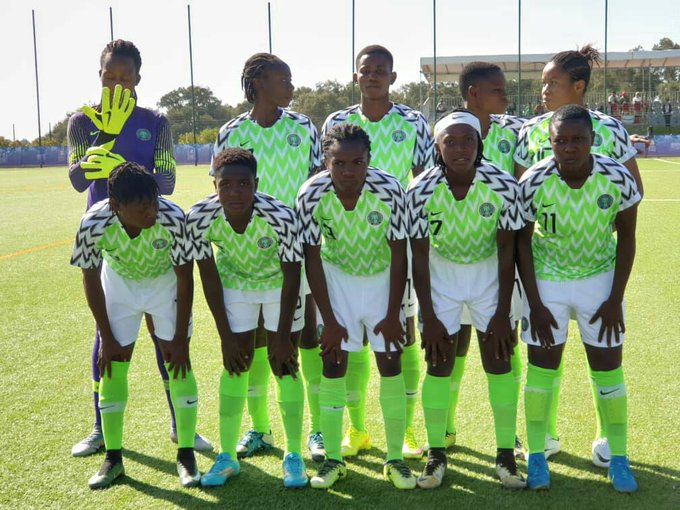 Nigeria opened her day with Badminton on the 9th day of the 2019 African Games in Morocco (Casablanca). Playing in the Mixed Team event while placed in Group D, Nigeria comfortably secured a 4-1 victory over Zambia.
After the impressive win in the preliminaries, the team then returned seven hours afterwards for a sound victory over Uganda in the 4th quarterfinal as they played 3-0, moving into the semifinals of the competition.
Over to Tennis, Emmanuel Sunday Audu donned the Nigerian colours in the men's Singles preliminaries, securing a 2-0 win with sets of 6-1, 6-1 over Madagascar's Fenoda Rasendra.
In the women's event, Oyinlomo Quadre also defeated Karagbo Fugbia in her own prelim, getting sets of 6-0 and 6-1 wins. Also, Mercy Aiyegbusi faced Sara Akod, with the latter getting the win with a 2-0 victory.
In the men's Handball competition, Nigeria qualified from Group D as they won their match against the Burkinabes with 28 to 17, while the Democratic Republic of Congo got a win over the Nigerian women's side from Group A with 29 points to 23.
Nigeria nailed two wins in the women's Boxing event held in Rabat. In the middleweight (75kg) category, Toyin Esther Adejumola warded off the challenge from Kenya's Elizabeth Andiego with a 4-1 win while Elizabeth Temitayo Oshoba beat her opponent, Algerian Fatma Andelkaela Hedjala in the featherweight (57kg) category with a clean 5-0 victory.
Nigeria defeated Egypt in the women's Basketball 3×3, moving into the semifinals after seeing off Egypt (21-9).
The Falconets qualified for the semifinals of women's Football after Zambia withdrew from playing against them. Nigeria won their first match against South Africa, then drew 1-1 in their 2nd game against Cameroon.
Naikegy Yellow Yeiyah finished 5th in Heat 4 of the men's 50m Freestyle preliminaries, clocking a time of 24.39s.
The men (56km) and women's (35km) team time trials saw Nigeria finish an overall 5th in the cycling event with times of 19:58.2 and 53:15.1 respectively.
The country's mixed chess team defeated three countries in the entire five countries they faced while the female Volleyball team beat Botswana 3-1 to qualify from their preliminary round.