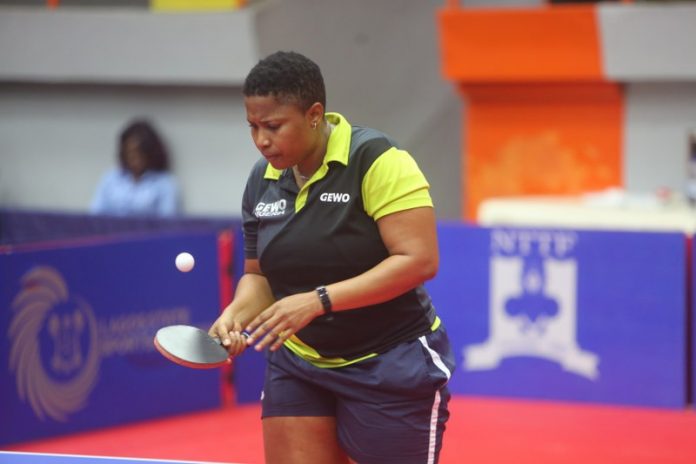 Aruna Quadri and Offiong Edem both lived to fight another day after winning their respective quarterfinal matches on Sunday, to advance to the men and women's semis of the ITTF Africa Cup, which comes up on Monday, August 5th, at the Molade Okoya Thomas Indoor Sports Hall in Lagos.
Senegal's Ibrahima Diaw made Quadri toil for every point in their pulsating quarterfinal match, with the Nigerian having to save a match point in the 7th deciding set before winning 4-3 (9-11, 11-4, 11-3, 7-11, 11-2, 7-11, 12-10).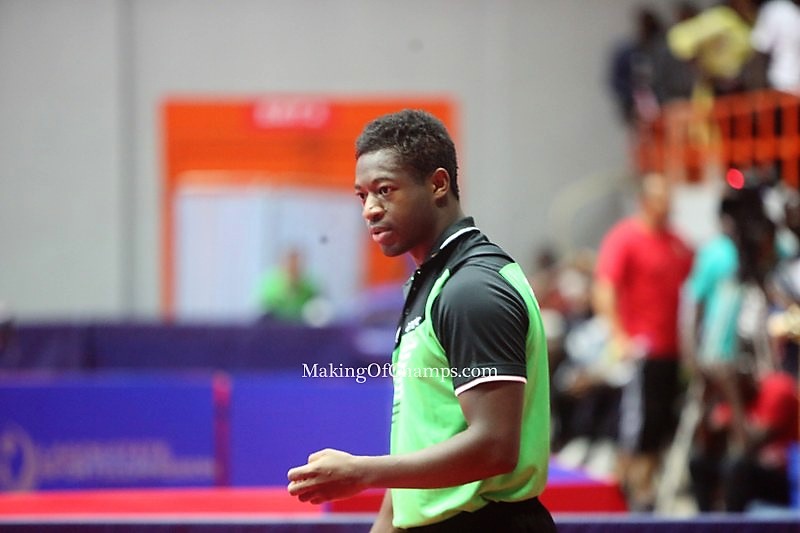 Speaking after the nail-biting encounter, the No.1 seed said: "Of course I'm very happy and a little bit relieved, but of course tomorrow is another day. However, I'm going to enjoy the victory of tonight very much. Just like the fans did today, I expect them to come out tomorrow and cheer me up; with their support I will keep going and I'm going to give my 100 percent again.
"Since I've been playing the Africa Cup, this is the most difficult quarterfinal for me so far. I played against a worthy opponent; he's one of the best in the world. I escaped at the end. I know him very well, he was a part of the French team; he's been practicing in Europe for several years so I knew what he was capable of doing. I was actually expecting all that played out today."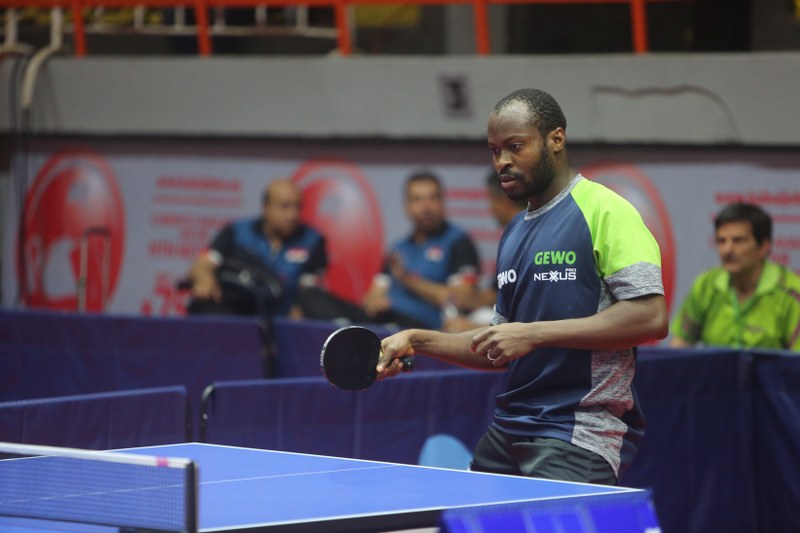 Rising star Olajide Omotayo had the momentum in his quarterfinal match, leading Egypt's Omar Assar 2-1 after 3 sets. He however lost his rhythm in the fourth set after Assar requested for the ball to be changed. Omotayo lost the match 4-2 (12-14, 11-6, 11-8, 10-12, 11-2, 11-4).
In a similar vein, Bode Abiodun initially matched Egypt's Ahmed Saleh, staying with him at 2-2 after four sets. Nevertheless he lost concentration after a point was not awarded to him in the fifth set which he led 9-5, allowing Saleh to capitalize and win 4-2 (11-8, 9-11, 12-10, 7-11, 11-9, 11-5).
In what was a draining match, Offiong Edem defeated compatriot Funke Oshonaike 4-3 (9-11,11-7, 6-11, 11-8, 11-8, 8-11, 8-11), to become the only female Nigerian player to qualify for the women's Singles semifinal.
After putting up a good fight, Nigeria's Ajoke Ojomu lost 4-2 (7-11, 5-11, 11-6, 11-2, 8-11, 7-11) to Tunisia's Fadwa Garcia.
Fatimo Bello tried to stay with Egypt's Dina Meshref in the first set, fighting hard for every point, but the latter, who is the continent's No.1 female player, showed her superiority to pull away and win their quarterfinal match 4-0.