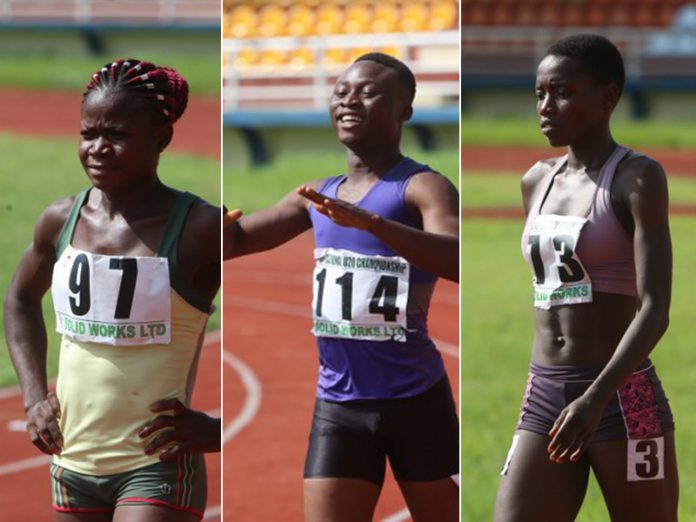 Abasiono Akpan was one of the standout athletes at the just concluded 2018 National U-20 Trials held in Ozoro on June 7th and 8th, as she was the only athlete to win two individual titles at the competition.
The Akwa Ibom State athlete proved too strong for the rest of the field in the women's 400m Hurdles which was a straight final on Day 1 of the event. She out-paced Joy Abu to win the race in 59.89s, as Abu followed in 60.61s, while Esther Akinde finished 3rd.
Akpan went on to compete in the women's 400m heats that same day and ran the overall fastest time of 55.09s to win Heat 2 ahead of Abu once again. Blessing Ovwighoadjebre also won Heat 1 with the same time.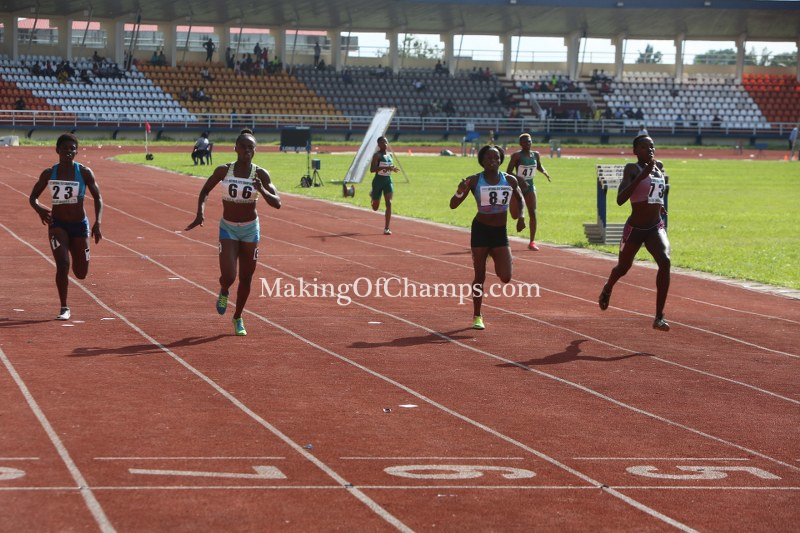 In the final which took place on Friday, Akpan was the woman to beat once more as she ran a dominant race to finish 1st in a Personal Best (PB) of 54.89s, with Abu following in 55.09s, while Knowledge Omovoh placed 3rd with 55.39s. Favour Ofili won the Girls' category with a time of 55.16s.
Having finished 2nd in the women's 100m final earlier on Friday, Gold Coast 2018 4x100m Bronze medallist, Rosemary Chukwuma won her 200m heat and extended her victory to the Girls' 200m final which she won with a time of 24.14s, while Nzubechi Nwokocha and Anita Taviore settled for 2nd and 3rd respectively in 24.41s and 24.87s.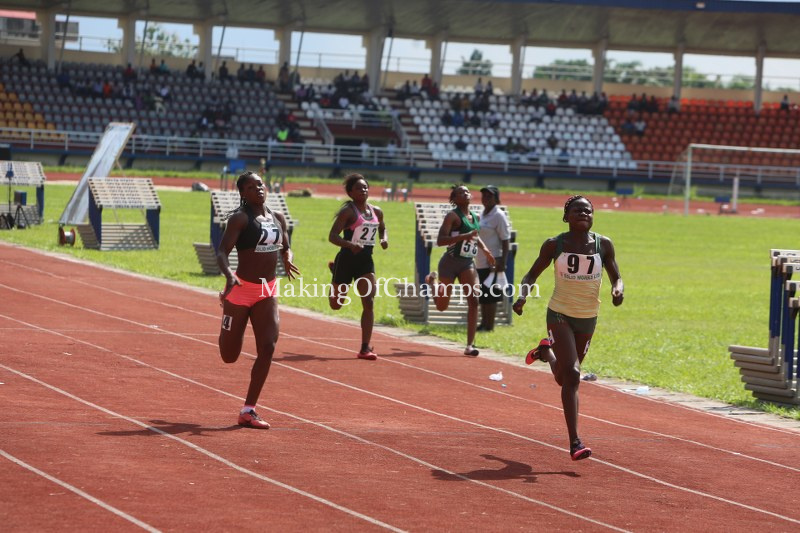 Meanwhile, Marvelous Asemota who finished 4th in the women's 100m final, made amends by winning the 200m title ahead of Joy Udo-Gabriel as the pair both clocked 24.35s, which is a PB for Asemota.
Delta State's Iruoghene Okoro caused an upset in the Boys' 200m as he outran men's 100m Champion Akintola Alaba, nicking the win with a time of 21.83s, as the Ondo athlete followed in 21.95s, while Making of Champions' Favour Ekpekpe was 3rd in 22.15s.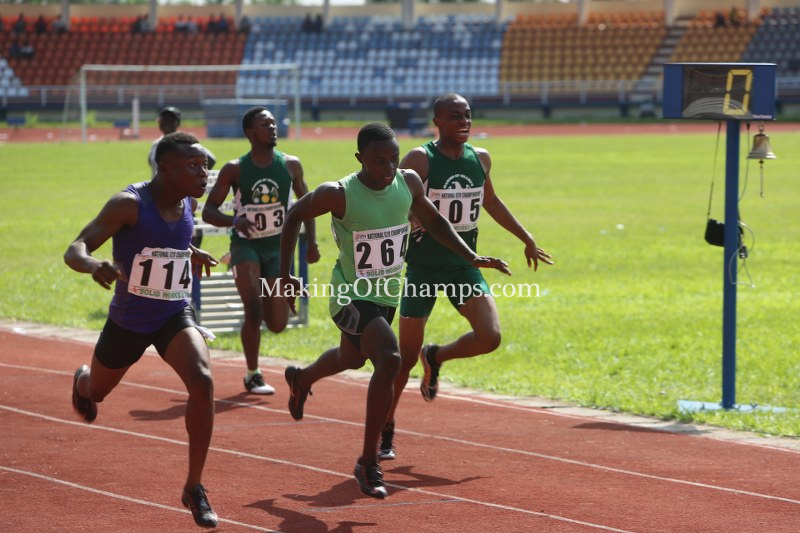 Meshack Akpeki emerged men's Champion in the 200m after crossing the line in 21.92s to finish ahead of Saturday Thompson (22.04s) and Nsikak Akpan (22.07s).
Nsikak Okon (47.58s), Shedrack Akpeki (47.63s) and Jeremiah Nathaniel (48.08s) were the Top 3 finishers in the men's 400m final, while Adedoyin Fatola took the Boys' category with a time of 48.60s.
Esther Isa dominated the women's High Jump event with a mark of 1.75m, having narrowly missed her attempt at 1.80m as the bar fell after she had all but cleared the mark.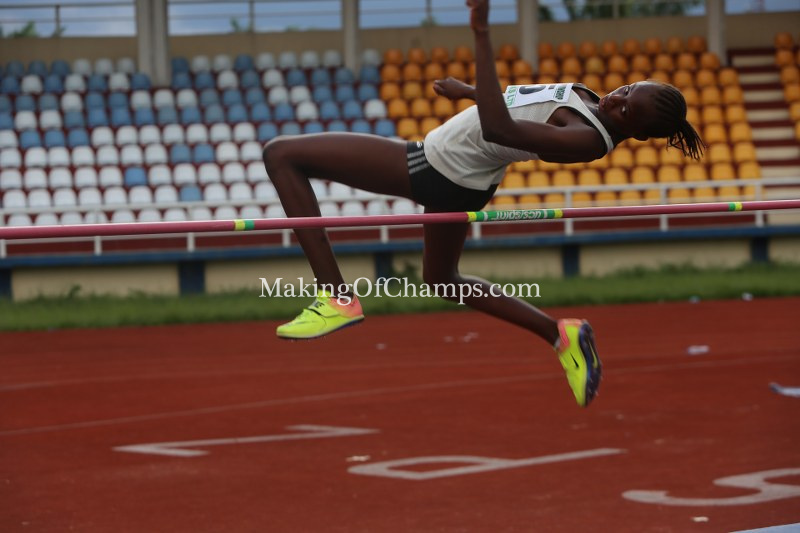 Benjamin Arinze won the men's Long Jump with his best leap of 7.42m, with Oritsemeyiwa Ineh coming 2nd with his jump of 7.36m.
The women's Triple Jump was won by Onaara Obamuwagun with a distance of 12.23m, while Chinecherem Nnamdi dominated the men's Javelin throw with his mark of 56.84m.