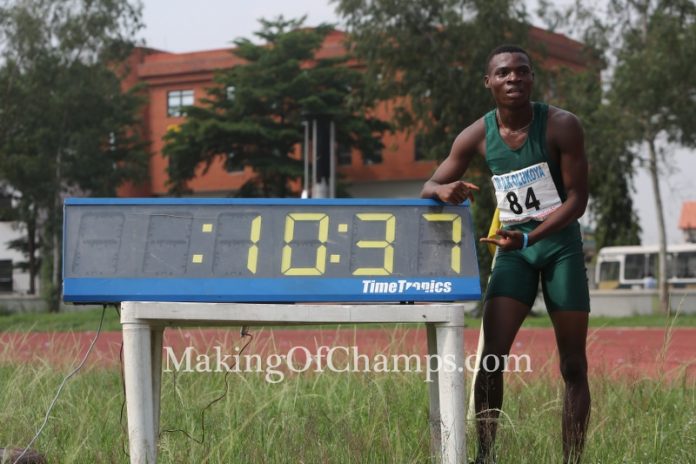 As the countdown to the inaugural Making of Champions (MoC) Grand Prix begins, the Athletics Federation of Nigeria (AFN) has confirmed its support for the event by providing its electronic timing device, which will be used to record results which can be ratified by the International Association of Athletics Federations (IAAF) at the two-day competition.
The MoC Grand Prix and Relays is billed to hold on Tuesday and Wednesday, June 12th and 13th, at the Yaba College of Education Sports Complex in Lagos State, and while speaking with Making of Champions via telephone interview, AFN Secretary General Amechi Akawo disclosed that the electronic timing device will be made available for the competition.
The MoC Grand Prix will be the first competition on the domestic scene for senior athletes since the Commonwealth Games Trials in March, and a deluge of elite athletes are expected to storm Lagos for the competition, with 270 entries received at the last count. Athletes can confirm which events that they have registered for here.
22 individual events are going to be contested, and have been divided into Gold, Silver and Bronze categories, with over N700,000 at stake in Prize Money.
The MoC Grand Prix will be coming hot on the heels of the National U20 & U18 Trials at the Delta State Polytechnic Sports Complex in Ozoro, on Thursday and Friday this week!