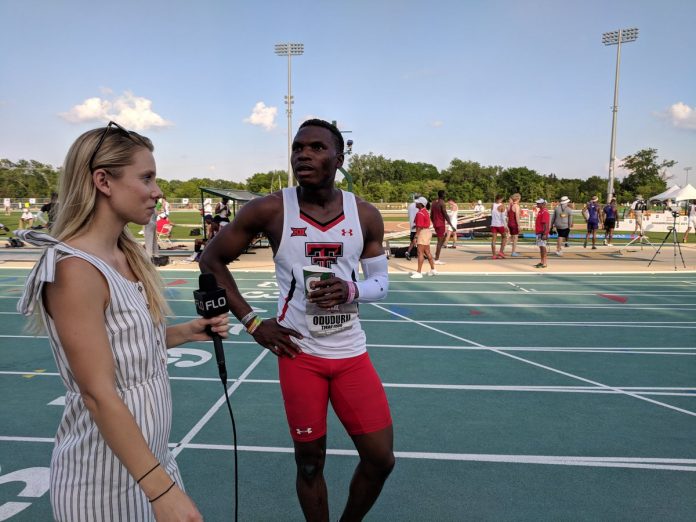 Having been tipped as the favourite to win the men's 100m at the Big 12 Championships in Waco, Texas on Sunday, Divine Oduduru did not disappoint as he clinched the title winning with a time of 10.11s.
Interestingly, Oduduru had rested for just an hour and 30 minutes, competing earlier in the men's 4x100m which he helped his school Texas Tech to win with a time of 39.39s running the 2nd leg for his team.
That didn't hamper Oduduru who narrowly missed out on his Personal Best (PB) by one hundredth of a second. It was an easy win for the Nigerian, beating Terrell Smith who finished 2nd in 10.32s, and Andrew Hudson 3rd with a time of 10.34s.
Oduduru will now rest for a little over an hour and then come back to compete in the 200m final which he would hold that he could win.
It's been a good year for Oduduru in the Collegiate, improving a lot this season on his previous PBs at both the outdoor and indoor circuits and also putting his school in contention for titles.
When he comes out for the 200m final much later, Oduduru will be hoping he can leave the Big 12 Championships with triple honours.