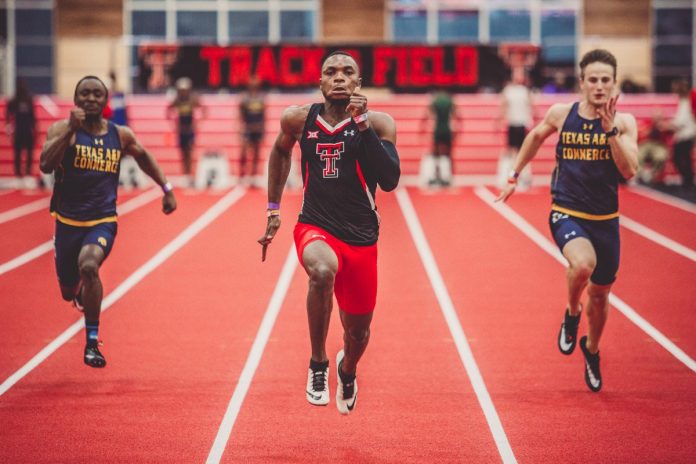 Divine Oduduru easily qualified for the final of the men's 100m at the Big 12 Outdoor Championships taking place at the Clyde Hart Stadium in Waco, Texas, winning heat 3 with a time of 10.19s.
It was a race Oduduru comfortably won, not looking to exert himself a lot as he would be competing in the 100m final on Sunday. Having raced out quickly, he eased down the finish to secure the win.
He was hardly challenged in the race as Jullane Walker who finished 2nd behind posted a time of 10.30s ahead of Tinotenda Matiyenga who was 3rd with a time of 10.38s.
Oduduru finished 2nd overall in the three heats, with Maxwell Willis, winner of heat with a time of 10.12s above him in the rankings. It's possible that they could each push themselves to post much better times in the final.
Having recently clocked a 100m Personal Best (PB) of 10.10s, Oduduru who is in remarkable form at the moment, will be hoping he can at least match that or even go lower with a new PB in the final.
About an hour later, Oduduru came back to compete in the 200m, going on win heat 3 with a time of 20.54s. Oduduru was the second fastest qualifier for the 200m final behind Andrew Hudson who won heat 1 with a time of 20.51s (+2.9).
So that's two finals for the Nigerian at the Big Championships on Sunday, who knows, he could go on to win both and maybe even do so running new PBs.