There may not be Italy, Chile or the Netherlands for the Super Eagles to worry about when the 2018 World Cup draws are made on December 1st, but there are countries Nigeria wouldn't want to be pitted against in the preliminary rounds.
Every country wants to progress as far as possible at the World Cup, and much of that is determinant on the opposition you come up against in the group stages.
In some cases, four points might just see you nick the second spot in the group on better goal differences, depending largely on the returns of the leading country, and if they were able to amass all nine points available. However, it's mostly safer to win at least two games and have six points; that could see one through, and help them avoid all the hypertensive calculations.
So, most countries hope for favourable draws, including the perceived big countries. After all there have been instances when a supposed super-power crashed out in the group stages: remember Korea/Japan 2002 when defending champions France couldn't progress beyond the group stages, and a certain Senegalese team stunned the world from that group?
At that same World Cup, Argentina with all their array of stars, having defeated Nigeria 1-0 in their first game, looked set to go through, but it was England and Sweden who did.
Want more of such recalls? There are many scenarios like that, and sometimes, these things are not cut in stone.
So while our very own Nigerian team might be looking to avoid some teams in the group stages and hope for a good draw, one immediately becomes nostalgic going down memory lane in 2010 when all we needed was a win against South Korea to progress to the Round of 16.
So, how will the World Cup draws will be made?
The host country Russia will be in Pot 1, alongside the top seven countries in the world, making it eight teams in that category. Pot 2 will see the next eight highest ranked teams in the world put in that hat, and the next eight in Pot 3, with the lowest ranked eight going into Pot 4, in that order.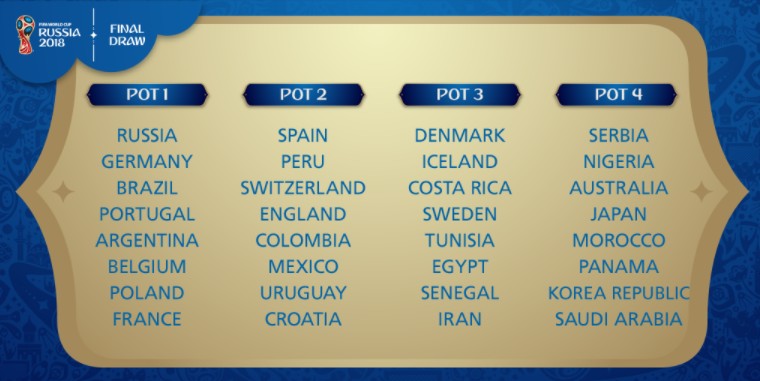 Nigeria's Super Eagles, by virtue of being ranked 41st in the world, will be in Pot 4 when the draws are made.
While we do not hope to break more hearts than necessary, let's bring you an overview of countries Nigeria would want to avoid in their group.
Germany
There's something about Germany being a Championship team, which explains why many countries dread them, and also why they are the highest ranked team in the world at the moment.
They seem wired up in default mode to excel at World Cups tournaments, not just because Germany are the defending champions, but also because they are the most compact team in the world, very organized and a well knit group of professionals.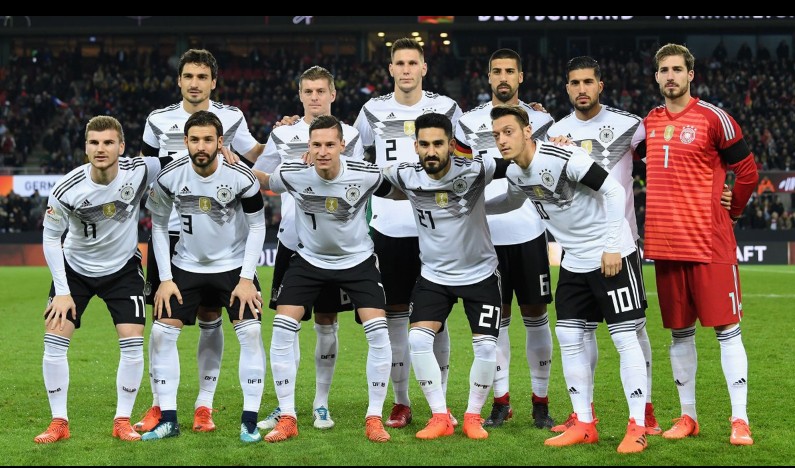 Even in the absence of its best players, Germany still found a way to use fringe players and win the FIFA Confederations Cup in July.
While anything can happen at a World Cup tournament, plainly put, Germany are a notch ahead of Nigeria, and the latter would want to avoid them in the group stages.
Who would forget the resounding 7-1 thumping meted out to Brazil in the semifinal of the 2014 World Cup? Although the annihilation didn't come in the group stages, it gives an indication of how good they can get.
To demonstrate how good they are, Germany finished 2017 without losing a single game in all matches played.
Do you know that at the last four World Cups, Germany got to the semifinals in all four tournaments, making the final twice, then winning one of the tournaments? Talk about consistency!
Argentina
Even Super Eagles coach Gernot Rohr is not getting carried away by his team's remarkable comeback from 2-0 down to beat Argentina 4-2 in a friendly match on Tuesday in Krasnodar, Russia.
Make no mistakes; we are not glossing over that performance. The Nigerian team showed great resilience to beat a very good Albiceleste side who even without Lionel Messi, would always be a handful for any opposition.
However, let's just revel in this moment that doesn't come often, and then come down to the earth, because the World Cup tournament is on a different level altogether.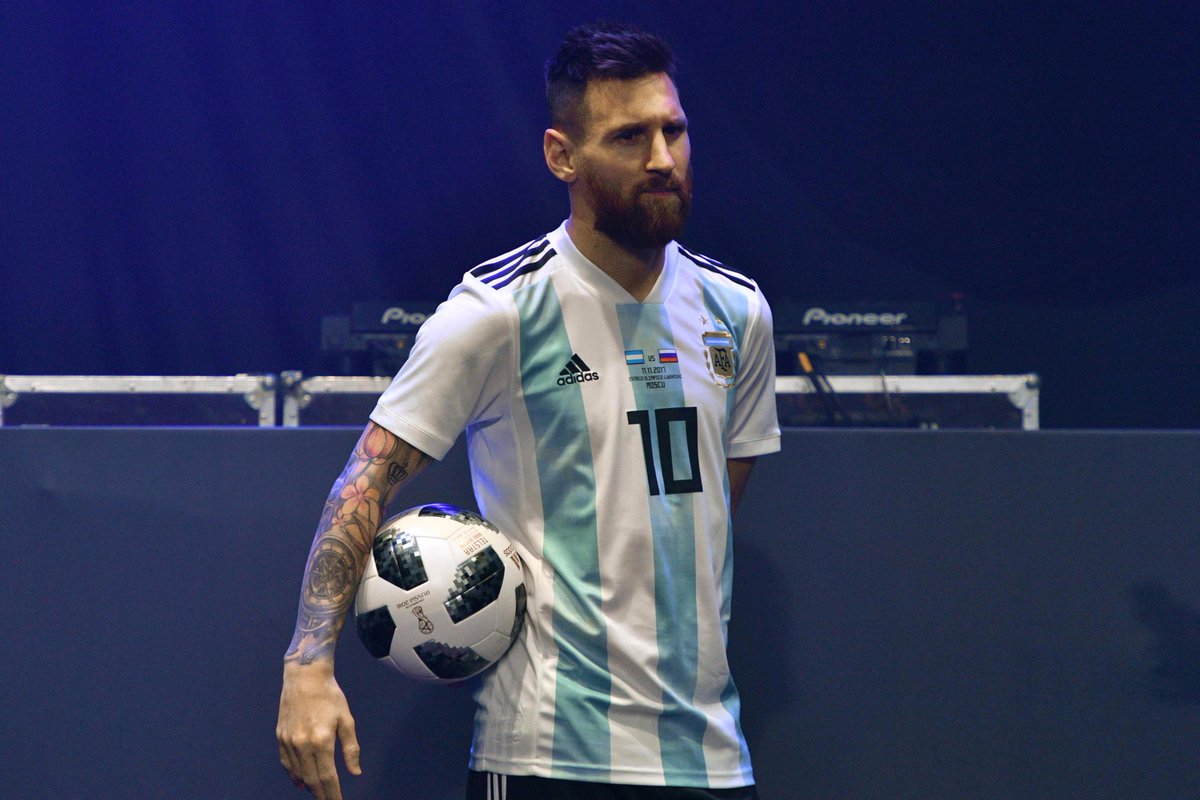 Nigeria have faced Argentina at the World Cup more than any other country. Of the five times Nigeria has been to the World Cup, they have faced the South American side on four occasions in the group stages, and yes, have lost all four matches.
Interestingly, they have never blown Nigeria away as most of those games have been evenly matched, although there have been brave goalkeeping situations to back that up.
In 1994 when the two countries first met at the World Cup, it ended 2-1, then 1-0 in 2002, same scoreline in 2010, and then the most entertaining in 2014 – the Ahmed Musa masterclass which ended 3-2 in favour of the Argentines.
Although Nigeria could be buoyed by their recent feat of beating the Argentines, with Messi returning to pull the strings, the Super Eagles will have their plate full.
Do you know that Lionel Messi has never been on the losing side against Nigeria at any level? Played five games, won all: 2005 (Under 20), 2008 (Under 23) 2010 (World Cup) 2011 (Internationl Friendly) & 2014 (World Cup).
Brazil
If there's a team coming to Russia with vengeance on their minds, it's the Brazilian National team. Having been humiliated in front of their home fans three years ago, Brazil will be hoping to claim a World Cup glory.
Interestingly, Nigeria have never faced the Brazilian National team at any senior World Cup tournament, although they have played against them in the junior cadre .
Any team with an array of attack at Brazil's disposal: Neymar, Coutinho and Gabriel Jesus, will pose a threat to even the best defence line-up in the world, and Nigeria is no different.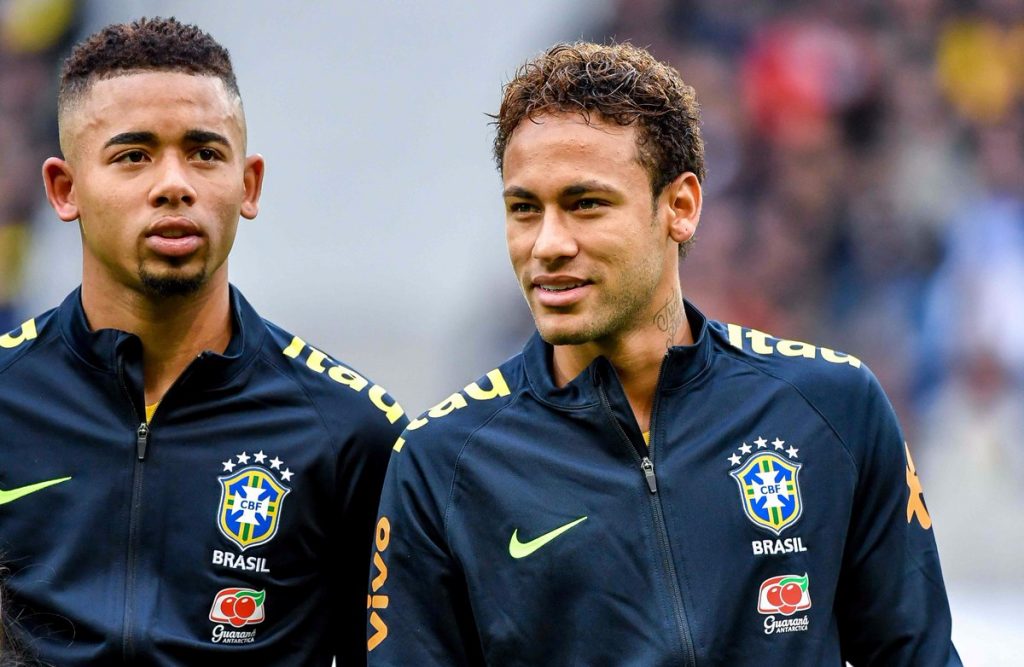 Having finally won the elusive Olympic Football GOLD medal in 2016, the crop of players who achieved that feat, have that winning mentality imbued in them, and would be a real test for any opposition.
Ranked No.2 in the world, Brazil became the first South American side to qualify for the World Cup with more than three matches to spare.
They are well drilled under their coach Tite, and will still be one of the favourites to reach the last four at the World Cup.
Do you know that Brazil remains the only team in World Cup history to have won the competition a record five times? The last time they won it was in 2002, and most of their World Cup wins have come outside of South America.
France
There's hardly any team in the world at the moment with the kind of depth that France possesses. A team that can afford to drop Karim Benzema with one hardly noticing, not to mention Samir Nasri who was long exiled from the team, certainly has a lot to offer.
Didier Deschamps' side have at least two good players fighting for every position. His squad is the envy of many nations, a situation most coaches would rather have.
When Nigeria faced France in 2014, although the strength in quality was visible, the Super Eagles held their own till an injury to a key player eventually led to them caving in.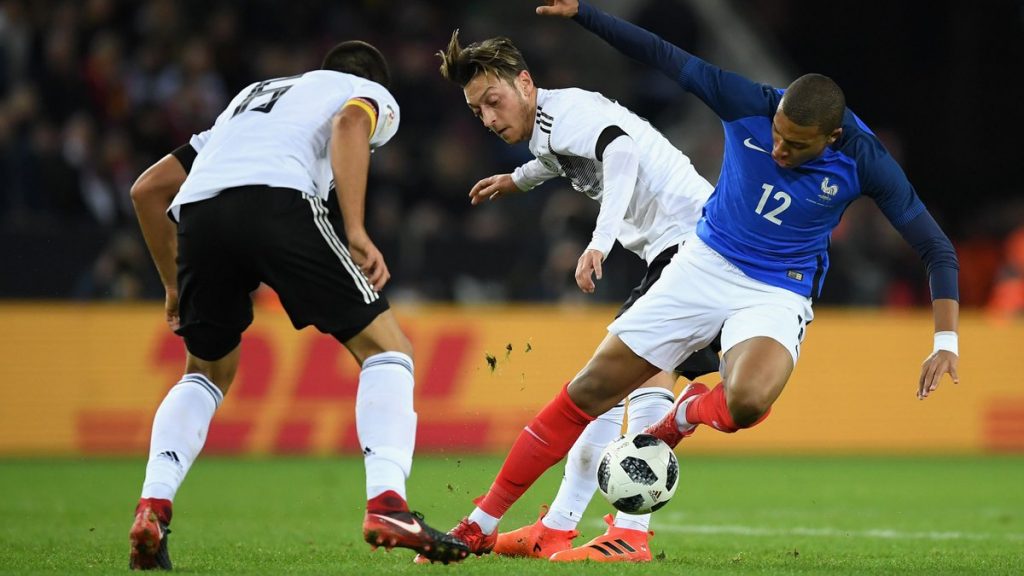 Who knows what would have been if Blaise Matiudi had seen red for that malicious tackle on Ogenyi Onazi's left ankle? Maybe Nigeria would have capitalized on the numerical advantage and made the quarterfinals.
However, France have gotten better, and more players have come through to fight for a place. Having played better football than others at Euro 2016 on home soil, before losing in the final to Portugal, this French side is steadily making its way to the top once more.
Do you know that from 1998-2001, France won the FIFA World Cup, European Championships and the FIFA Confederations Cup, but crashed out in the group stages of the 2002 World Cup?
Belgium
They are the proper Dark Horses, and Russia 2018 could finally be the moment they chase away their demons and embrace the full potential we all know they can attain.
For Nigeria, the goal is to progress beyond the group stage, and if they are pitted against Belgium, it would be safer instead to hope on getting something off the remaining two games, with anything other than a loss from the Belgian game being a bonus.
Who can stop Kevin De Bruyne who's in the form of his life at the moment for Manchester City, or Romelu Lukaku, who became the Belgian all -time top scorer this week?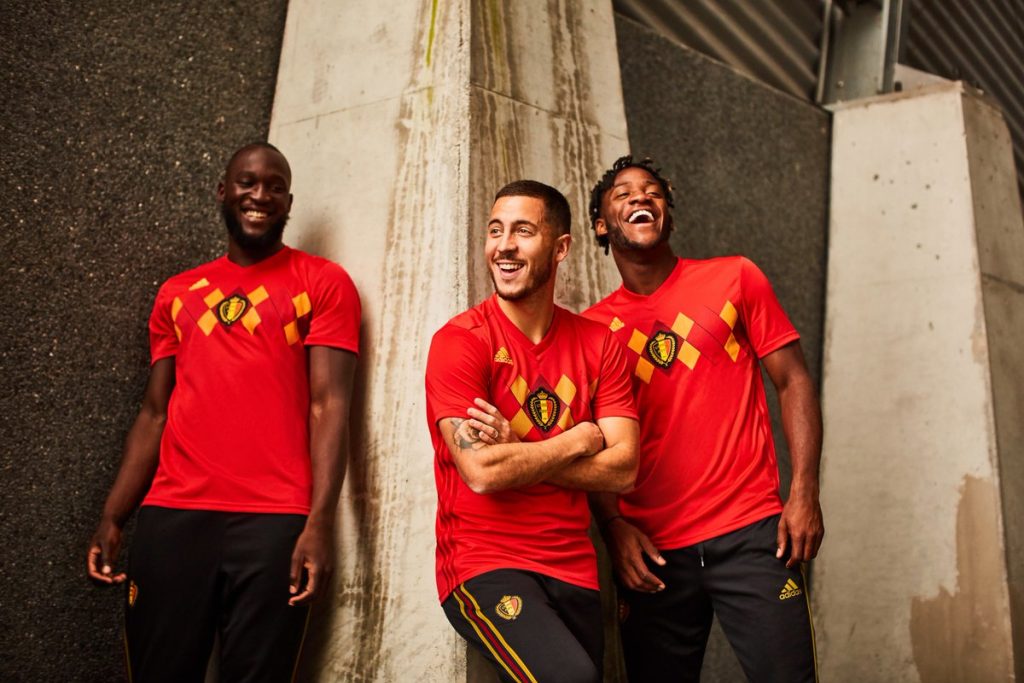 Belgium became the first European team to book their place in Russia, and they look well set for what lies ahead.
There's Eden Hazard to also worry about, then Vincent Kompany to bring stability to their defence if he's fit, while they can rely on the safe hands of Thibaut Courtois in goal.
Belgium got to the quarterfinals of the last World Cup, and they are ranked No.5 in the world for a reason.
Do you know that Belgium's biggest ever win came against an African side, Zambia, whom they beat 9-0 in 1994?