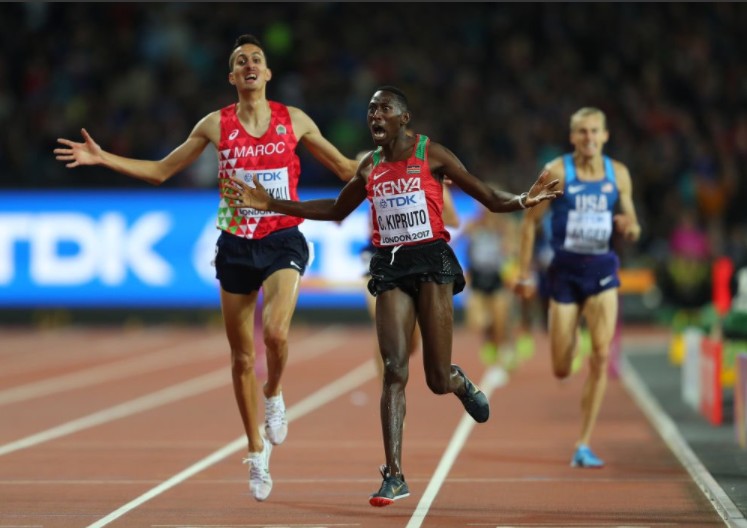 Conseslus Kipruto produced a spectacular finale as he blazed through the home straight to win the men's 3000m Steeplechase title, Kenya's third GOLD at the ongoing World Championships in London.
It was the kind of thrilling display you would love to see in Athletics, as the Olympic champion held off the charge of Soufiane El Bakkali, cupping both ears to win in 8:14.12.
That was the only title missing in Kipruto's collection, as he now adds the world title to his Commonwealth and Olympic triumphs in 2014 and 2016 respectively.
Morocco's El Bakkali won Silver in 8:14.49, while USA's Evan Jager who led the pace for most of the race, finished with Bronze in 8:15.53.
At the time Kipruto won GOLD, Kenya momentarily topped the medal table before USA's Sam Kendricks put his country back in the lead when he won the men's Pole Vault.
"I'm happy to be world champion. Last year I became Olympic champion and this year to be World Champion was my hope," Kipruto said after the race.
"I used my plans well and last night for morale I told myself: 'I am Olympic champion and that others must break me'. There are others who are strong but I used my own plans. I knew if the race was around 8:10 that I was going to win," he further added.