Having etched her name in the history books after storming to a Championship Record (CR) of 21.63s to win women's 200m in Beijing, Dafne Schippers will be heading to London hoping she can defend her World title.
Two years now look like a very long time from when Schippers blew us all away in that half lap race which was so fast that Elaine Thompson who finished 2nd, clocked a Personal Best (PB) of 21.66s.
With Thompson out of the way and focusing solely on the 100m, the coast should be clear for Schippers for an unassailable win, shouldn't it? Well, far from it as the former Dutch Heptathlete has a lot on her plate right now.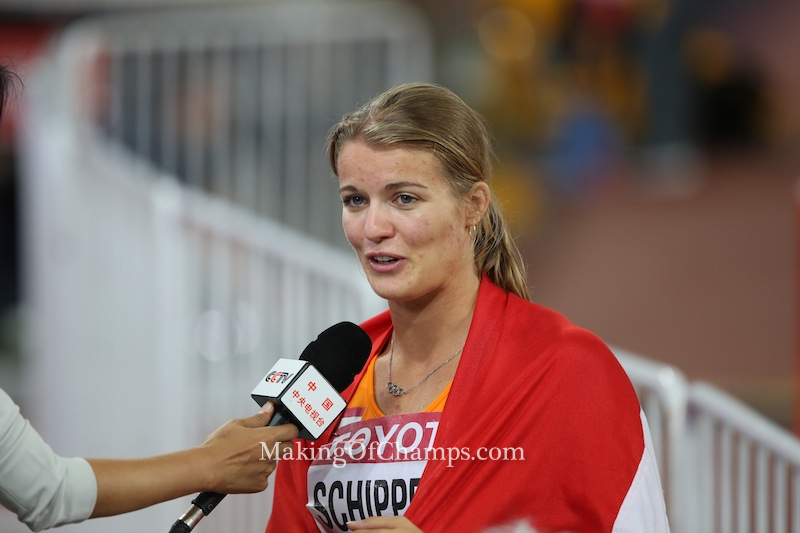 From 2015, it looked like Schippers couldn't be beaten in the 200m as she possesses a monstrous acceleration out of the bend which atones for her poor starts. However, that has also proven to be her Achilles heel in the 100m where she doesn't seem to have enough time to win. If you check the stats, she has won more 200m races than 100m.
In 2016, Thompson came back to do the double, holding off Schippers to win in 21.78s at the Olympics, with the latter coming in 2nd at 21.88s, an incredible game plan by the Jamaican which showed how to beat Schippers by never letting her hang on your shoulders out of the curve.
Now in 2017, not many envisaged that Schippers wouldn't have only Thompson to worry about. Instead, other names now resonate loudly: Tori Bowie, Shaunae Miller-Uibo and even Kyra Jefferson. With the exception of Jefferson, Bowie and Miller-Uibo are the only ones alongside Thompson to have gone under 22s in the world this year.
When all three squared off in the same race, it was Bowie who emerged tops with a lifetime best of 21.77s at the Eugene Diamond League. Miller-Uibo on her part also ran a PB of 21.91s, with Schippers finishing 4th in 22.30s.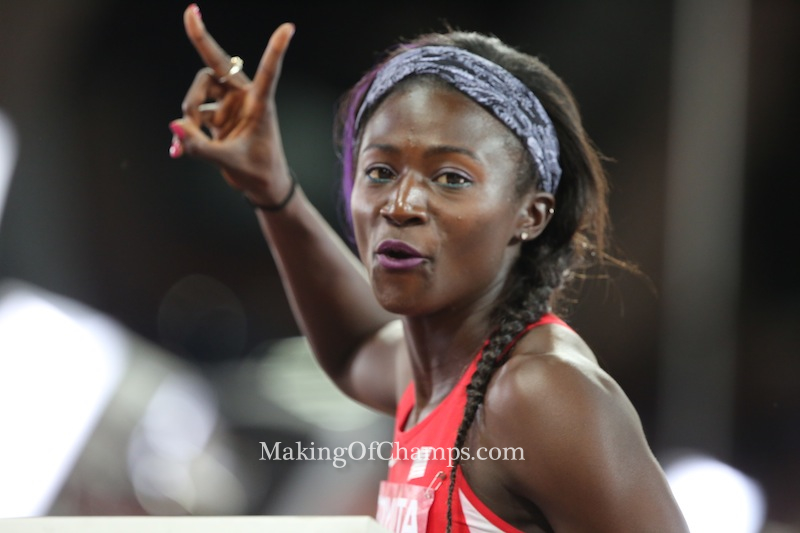 It must be noted that Thompson who also ran in that race, finished 3rd in 21.98s. Maybe this in part, contributed to her resolve not to compete in the 200m, as her best chance lies in the 100m.
Before we suddenly write Schippers off, let's take into account that this said race happened in May, and that the defending champion has had over two months to work her way back into contention. However, it says a lot that both Bowie and Miller-Uibo are ahead of her in the pecking order going into the Worlds.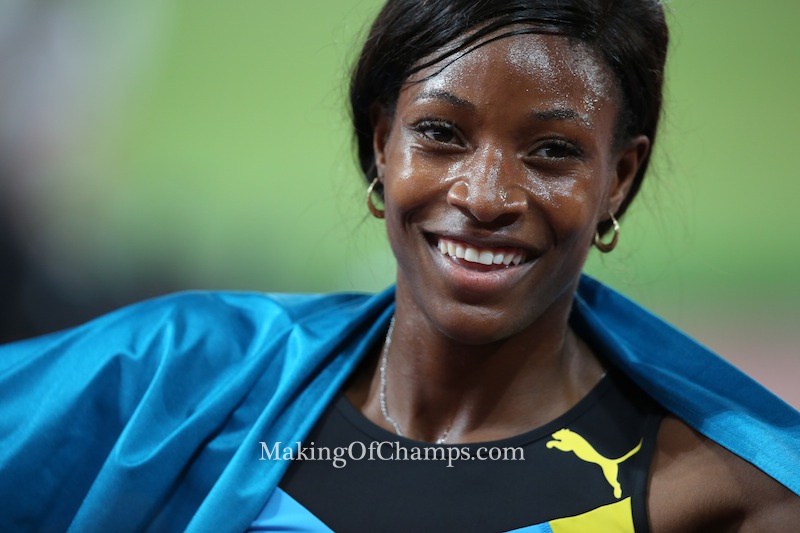 It will be very interesting to see how Miller-Uibo can successfully manage running in both the 400m and 200m. The Bahamian has proven that she has what it takes to cross the line first, point in case being how she pipped Allyson Felix last year to win the 400m Olympic title.
Let's not also forget Ivorian Marie-Josée Ta Lou who held her own when meeting Schippers at the Lausanne Diamond League, narrowly finishing 2nd with a National Record (NR) of 22.16s as Schippers won in 22.10s.
The calculations might not seem to favour Schippers retaining her title, but if she manages to come close to her 2015 form, she might end up serving her doubters the humble pie.