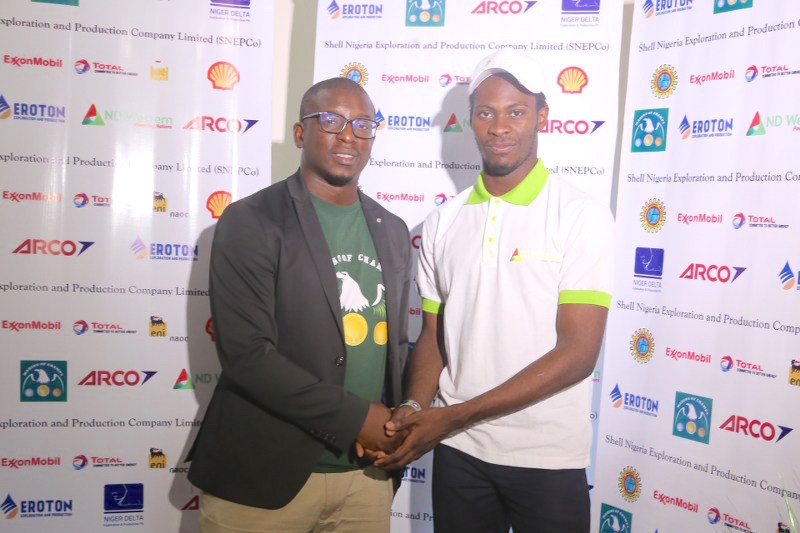 ND Western, an oil and gas company, has awarded a three-year Student-Athlete Scholarship to Making of Champions' sprinter, Bowofoluwa Egbeyemi who is currently studying Mechanical Engineering at the University of Ibadan in Oyo State.
ND Western Limited is an independent Nigerian oil and gas company which aims to be a world class Energy Company of choice in Africa, whilst delivering value to its people and shareholders by providing clean energy through sustainable and strategic partnerships in the communities it operates in.
The three-year scholarship will cover Egbeyemi's tuition, competition, nutritional and training costs whilst preparing him towards the 2020 Olympic Games in Tokyo.
17-year old Egbeyemi is in his second year at the University of Ibadan, and his growing profile on the track is testament to the fact that athletes can also excel in their academics, considering that he passed his Senior Secondary School Certificate Examinations with flying colours, recording A1s in four subjects, a feat he achieved at the tender age of 15.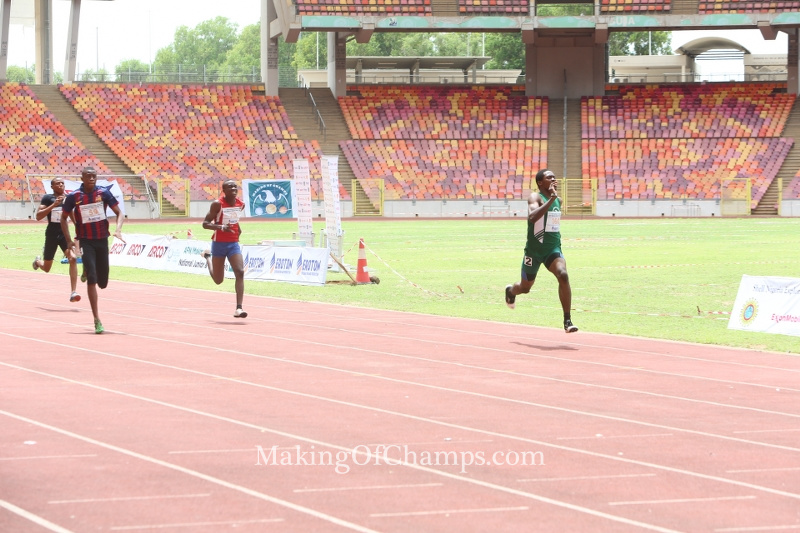 He is MoC's only athlete in Ibadan at the moment and a Bronze medallist at the National U18 Championships held in Abuja last month where he placed 3rd in the 100m. He has Personal Bests (PB) of 11.08s and 22.58s respectively in the 100m and 200m.
Egbeyemi is one of MoC's 11 athletes that have been invited for the All-Nigeria Track and Field Championships by the Athletics Federation of Nigeria (AFN). The competition holds in Abuja from July 13th to 15th.
His first major competition was the 2015 Top Sprinter Athletics Championships in Lagos where he won Bronze in the Junior category of the 200m as a Youth athlete. He came back stronger at the 2016 edition of the competition to win the Boys' 200m title, while settling for Bronze in the 100m.
Egbeyemi is the fourth beneficiary of MoC's Student-Athlete scholarship, which was launched in 2016 by MoC Founder/CEO Bambo Akani, to take care of the training and University education of the best teenage athletes that can be found in Nigeria until the Tokyo 2020 Olympics.
The initiative kicked off with Joy Udo-Gabriel and Jerry Jakpa who were awarded scholarships by Oil and Gas company, ARCO Group. 16-year old Chiamaka Egbochinam was also granted a two-year Secondary School scholarship by Shell Nigeria Exploration and Production Company (SNEPCo).